Ever year thousands of individuals suffer severe injuries from accidents involving lawnmowers and riding lawnmowers. Quite often such accidents can be attributed to negligent and wrongful actions on the part of property owners, and owners of lawnmowers. While in other instances accidents can be caused by defect in the manufacturing and design of the mechanized gardening tools. In some cases victims of harm due to the actions or inactions of others may be entitled to compensation for all harms suffered.
Steps To Take to Protect Your Rights in Such Accidents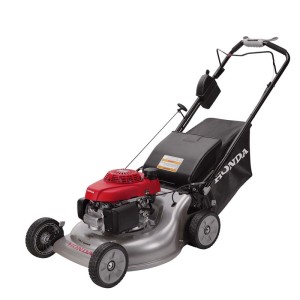 There are several important factors that can play an important part in any future litigation in cases involving lawnmower accidents.
1. Seek medical attention as soon as possible: The most important advantage for individuals who seek medical attention as soon as possible is that statistically such persons heal and mend their wounds at a much higher rate.
2. Document the Evidence: take pictures of the accident including its location, the state of the machine at the time of the accident.
3. Do not return the item or replace the item: The machine will likely need to be inspected and tested by an expert witness if any claims against the manufacturers of the product.
4. Speak with a Personal Injury Attorney regarding your case:
Common Injuries Due to Accidents Involving Lawnmowers
Some of the most common injuries in accidents involving lawnmowers and riding lawnmower are as follows…
Lacerations resulting in permanent scarring.
Nerve damage including neuropathy.
Amputations of the fingers, toes, and arms.
Traumatic brain injuries – usually associated with riding lawnmower  rollovers.
Spinal cord injury – also linked to rollover accidents.
Broken nose and facial fractures.
Dental damage to the gums and teeth.
Loss of vision due to ocular trauma.
Broken and cracked ribcage
Punctured lungs.
Establishing Fault – Premises Liability Claims Against Property Owners
In many cases victims are able to seek compensation for their injuries from owners of the property where the accident took place. Property owners owe invitees onto their premises a duty to protect and or warn of any dangerous conductions on their land.
Defective Lawnmowers Resulting in Injuries – Product Liability Cause of Action
Many accidents including rollovers involving riding lawnmowers cab ne attributed to defect in the production of the vehicle. Product liability claims can be proven in three ways. (1) Defect arising out of the original design of the product. (2) Defect caused by faulty manufacturing of the product. (3) Defect resulting from mislabeling – failure of the manufacturer to properly warn consumers of all known and knowable dangers associated with the common and usual use of the product.
Compensation Available for Victims of Lawnmower Accidents
Victims of severe injuries are entitled to receive monetary compensation for all harms suffered due to the actions or inactions of at fault parties. The specific types of harm compensable in personal injury cases are as follows…
All medical costs associated with injuries suffered from the accident.
All subsequent and future medical and rehabilitation expenses.
Economic Damages – which include loss of wages and loss of future income capacity.
Non-economic damages – this includes emotional trauma, distress, pain and suffering.
Attorney Consultation Available: If you have any further legal questions regarding injuries caused by defective machineries and gardening equipment including faulty lawnmower equipment feel free to contact our law offices toll free.