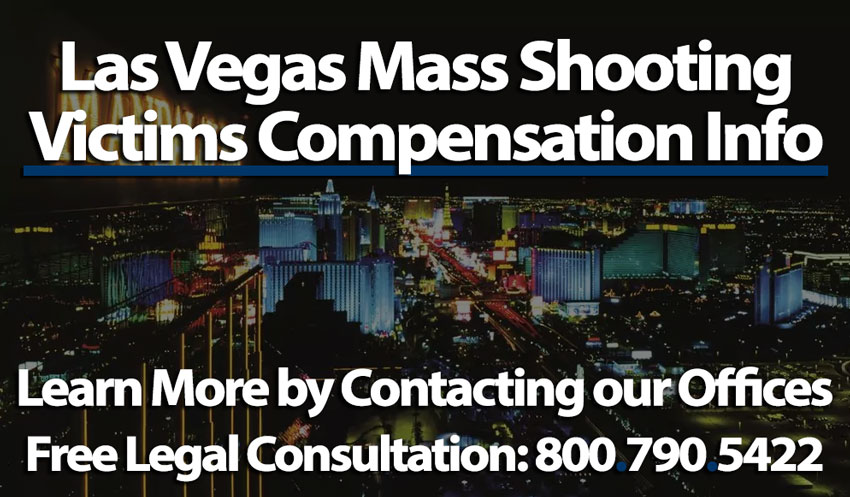 Stephen Paddock, a 64-year-old Nevada resident, committed the deadliest mass shooting in U.S. history on October 1st when he opened fire on a crowd of concertgoers in Las Vegas for 10 minutes. Paddock was located on the 32nd floor of the Mandalay Bay casino and used automatic weapons to unload hundreds of rounds into the patrons of the Route 91 Harvest Festival below him. He took his own shortly after the shooting before police could arrive to apprehend him. Paddock's horrific act left ripples of destruction in the lives of hundreds of individuals. Normandie Law Firm is here to help these victims fight for some compensation from one of the responsible parties, whether it's Paddock's estate, the Mandalay Bay casino, or the Route 91 Harvest Festival. There are numerous routes that can be taken, and we are willing to assist victims in figuring out which is the best path for them. Clients have called us with questions about legal action in the wake of the shooting. Examples of these questions include:
I was injured at the Route 91 Harvest Festival. How much is my case worth?
What is the average settlement amount of a Las Vegas shooting lawsuit?
How much can I receive from a wrongful death lawsuit against Mandalay Bay?
Claim Types
As a victim of the Las Vegas mass shooting, you may already have looked into the possibility of filing a personal injury claim against the partially responsible parties or have considered joining a class action lawsuit. It is important to know what kind of lawsuit you can file and the various details that accompany it.
In the Las Vegas shooting, Paddock killed 58 people and wounded over 500. These confirmed 500 hurt victims, as well as those who were not counted in the list, can pursue legal restitution in the form of a personal injury claim.
A personal injury claim is predicated on four points of negligence. First, it must be shown that the defendant owed a duty of care to the plaintiff; in general, everyone owes each other at least a small duty of care, whether it is to not cause heavy mental stress, refrain from causing physical harm, or try to keep people out of a realm of danger. Second, that care of duty must have been breached in some way, generally by a negligent act that placed others in the way of harm. Third, that breach must have resulted in an accident or incident of some kind. Lastly, that incident must have caused a real, physical injury.
Personal injury claims can be filed for numerous reasons – car accidents, falling tree branches, slipping on icy pavement, or instances of assault and battery. The parties responsible for the injury can be sued; although Paddock can be said to hold 100% of the blame for the shooting, there are also claims that can be made that the hotel and concert organizers were not diligent in their duties to protect people.
The families of those who were killed can file wrongful death claims against the liable entities. A wrongful death claim is based on the idea that another party was legally responsible for or contributed to the death of an individual. Although these claims are most often seen in accident cases and workplace lawsuits, deadly events like the Las Vegas shooting are also able to be used as grounds.
While victims of personal injury claims can file their own lawsuits, there are certain eligibility requirements for who can file a wrongful death claim. Generally, a spouse, parent, or child of the victim is considered eligible plaintiffs. There are some exceptions, such as unmarried domestic partners, siblings, grandparents, grandchildren, and more. It is important to be able to prove the nature of the relationship and the level of dependency the parties had on one another. If the deceased victim were the sole provider for another individual, the living person may very well be able to file a wrongful death claim, even if she is not a spouse or family member.
Individuals who were present the Route 91 Harvest Festival who were not outright injured in the shooting but were deeply affected on an emotional level can pursue compensation in the form of emotional distress claims. A traumatizing event with the death of a nearby person can be used as grounds for a claim like this; although some places require that you be closely related to the victim, a state like California does not mandate it. You can be present in the zone of danger while a person or people have died around you.
Pure emotional distress claims are often much harder to prove in court due to the lack of accompanying physical injury. Many times, physical injuries are viewed as causes for emotional distress. This is not inherently true; situations that can result in death or everlasting trauma are more likely to cause persistent mental stress than a physical injury would. Medical and psychological proof is required to prove that your mental damages are long-lasting and serious.
Compensation You Can Earn
Each of these aforementioned claims has a certain type of compensation that can be earned. It should be noted that there is no way to determine the case value of your claim at first glance; all injuries are different and have different circumstances. Although the Las Vegas shooting having a common circumstance would appear to make all the cases have a similar average value, that is not necessarily true.
Some injuries may have been more extreme in others, for instance, but two people with severe injuries may have their lives affected in very different ways. For example, if two individuals were shot in the legs and lost a foot each, one would assume they would earn similar compensation. However, one person may be a healthcare professional and need the use of her feet to adequately perform her job duties, while the other may be a desk worker whose feet are not crucial to her completion of her job. In this case, the person who has a more negative effect will likely earn a larger settlement amount.
For personal injury claims, you can earn coverage of medical bills (including costs of surgery, hospitalization, medication, and physical therapy) from the day of the incident and future treatments after the incident, lost wages of both past and future variety, damaged or lost property, and pain and suffering (emotional damage that occurred after the shooting, such as fear and anxiety).
Wrongful death lawsuits can allow you to recover funeral and burial expenses, loss of support (if you depended on the deceased to maintain a lifestyle), loss of future earnings and savings), loss of consortium (companionship and other benefits of life), and more. A court will closely examine the extent to which the deceased provided all of these things and will dole out a settlement accordingly if the claim is successful.
An emotional distress claim may be very difficult to win, as it is often not accompanied by any physical injuries. Still, witnessing the loss of a loved one or seeing a corpse be mishandled can cause intense psychological strain on an individual. Although you cannot receive standard coverage of medical bills, you can be reimbursed for therapy and psychiatrist services as well as medication to help you cope.
Normandie Law Firm: Here to Help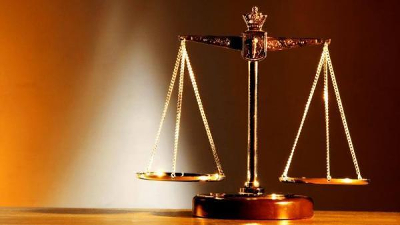 Our team of attorneys at Normandie Law Firm is here to help victims of the Las Vegas shooting be compensated for their physical and mental injuries. We know that some other law firms have already strived to settle cases, but you should know that many lawyers are eager to take on cases, quickly settle them, and move on to the next. They do this in order to earn the most money possible in as quick a time frame as they can; this does not help anyone but the attorneys themselves. Our goal is to bring you the maximum compensation you need, even if it means fighting for your rights in court. If you feel that you are currently being represented by an attorney who is acting in bad faith, contact us today.
FREE LEGAL CONSULTATION: In addition to a second opinion about your case, you are also able to receive a free consultation. All of our legal advice is totally free and wholly confidential, and you are invited to ask any questions you want.
If you select us for your legal representation, you are given a zero fee guarantee on your claim. You pay no out of pocket for our services; we are not paid unless and until we win your case, and our fees come from the settlement itself. If we lose, you do not owe us anything. Your health and recovery are important to us, but so is maintaining your financial security.
Contact Normandie Law Firm today to learn more about what your Las Vegas shooting case may be worth.