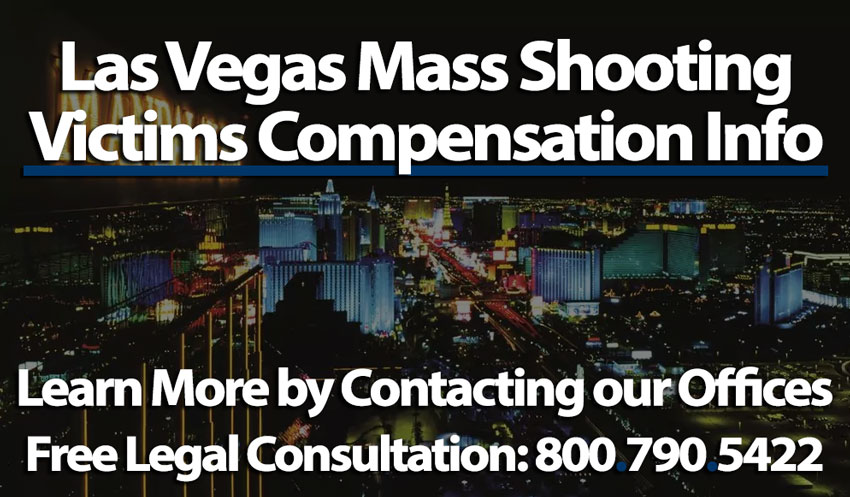 On October 1st, Stephen Paddock opened fire on the 22,000 concertgoers at the Route 91 Harvest Festival from the 32nd floor of his Mandalay Bay Hotel suite. He wounded over 500 people and killed 58 in what quickly became the deadliest mass shooting in U.S. history. Las Vegas hospitals were flooded with incoming victims and first responders treated the wounded at the scene. As the days wore on, victims and victims' families had to begin to deal with the repercussions of the shooting. Multiple reports came out as soon as the next day that class-action lawsuits and civil lawsuits were springing up around the country; various people were claiming that the Mandalay Bay Casino and Route 91 Harvest Festival should be held liable for some of the injuries from the shooting. In addition to the possibility of lawsuits against these businesses, victims also have the option of filing a request to receive compensation from the Victims Fund. Our attorneys at Normandie Law Firm can assist you with all possible routes to receiving compensation. Clients have called us with questions like:
Can I sue Mandalay Bay for getting injured at the Las Vegas shooting?
Can I sue Route 91 Harvest Festival for injuries at the Las Vegas mass shooting?
How much can I earn from Victims Fund benefits?
Can I file a lawsuit and collect compensation from the Victims Fund?
Victims Fund Information
Victims Funds have been set up for the purpose of compensating victims of crime or the families of victims of crime. These funds offer various types of compensation and care meant to help the affected individuals recover from the incident. States have set up these funds to come into effect for when the victims are unable to pay for certain expenses; insurance, for example, may not cover very much at all, leaving the victims in debt to hospitals for medical bills.
In order for a person to be eligible to receive compensation from the Victims Fund, he must have been injured in a violent crime, such as sexual assault, assault and battery, physical abuse, homicide, drunk drinking, and more. A person seeking benefits may be deemed ineligible to receive any compensation if he submitted a request later than 1 year after the incident occurred or if he does not cooperate with law enforcement or representatives of the Fund.
In the state of Nevada, where the Mandalay Bay shooting took place, victims who are residents of Nevada can only earn up to $35,000 in benefits. Residents of California, on the other hand, can earn double that at $70,000. Residents of California who were present in Las Vegas during the shooting can easily file one claim that will be sorted out by representatives at the Victims Fund.
The Victims Fund also accepts donations from people who wish to help those who have been injured in violent crimes. If you need more information, contact Victims Fund representatives or reach out to our attorneys at Normandie Law Firm.
Benefits Provided by the Victims Fund
Individuals who have sustained injuries from violent crimes are able to receive benefits for their damages. These benefits may have limits in each particular category. Victims can have the following damages covered:
Medical Costs: Those at the Route 91 Harvest Festival may have accrued high medical bills. They can be compensated for costs relating to hospitalization, medical procedures, surgery, anesthesia, medication, physical therapy, medical equipment (wheelchairs, crutches, etc), and more.
Lost Wages: Those who were shot, wounded, trampled, or hurt in some other way after the Mandalay Bay shooting may not be able to return to work in a timely fashion. They may also not be able to perform their regular duties and must either change responsibilities at their current jobs or seek employment elsewhere. If you have been forced out of work due to the Las Vegas shooting, you may likely receive compensation from the Victim's Fund.
Relocation: You may have needed to be rushed to a new location in the middle of the chaos, such as to a new hotel or resort, and the travel costs may have been expensive. These costs can be compensated.
Mental Health Services: Therapy is offered for those who have been wounded in the Route 91 Harvest Festival shooting. The Victims Fund provides directories for psychologists and therapists, and the costs of these sessions can be covered.
Additionally, the families of victims who have been killed in the shooting can receive certain benefits. These benefits are meant to reduce the costs of the expenses that pop up after death. You may be able to receive:
Loss of Support: This indicates monetary compensation for losing a partner, spouse, or parental figure in the shooting. Some dependents may have relied on the victim for support, and without that steady flow of income, the family will be hard pressed to maintain their lifestyle.
Funeral and Burial Expenses: Funerals are generally not cheap. Caskets cost a fair amount of money, processions are not free, and burial plots and funeral services need to be purchased.
Childcare Costs: If a victim left behind any children, some compensation can be given out to assist with childcare costs. Raising a child is expensive, and the loss of a parental figure can greatly reduce the money that can be spent providing the child with a fulfilling and comfortable life.
It should be noted that these funds are not able to be given out to any victims or families of victims unless other avenues of compensation have already been pursued. Thus, medical and life insurance coverage and payouts must already have happened, disability benefits must already have been doled out, and any employer benefits must have also been meted out.
Other Options for Compensation
Although the Victims Fund is a good and benevolent source of compensation for victims of the Route 91 Harvest Festival shooting, the recoverable expenses are capped at well below $100,000. Some medical bills alone may cost that much. As a result, Normandie Law Firm also offers its services for victims who wish to pursue legal action against those partially responsible for the shooting.
Although Paddock's estate will likely be sued by many parties, the Mandalay Bay Hotel and Route 91 Harvest Festival organizers can also be held at least partially responsible for victims' injuries.
The hotel, for instance, did not have any security measures in place that would alert stuff t the fact that dozens of dangerous automatic and semi-automatic weapons were brought into the suite. Paddock was able to easily go down to his car and bring his bags of guns back up to his room. Nevada, despite being a state with relatively lax views on firearms, does allow private businesses to make their own decisions on guns. Regardless, weaponry like guns is not allowed in hotels and suites on the Las Vegas strip; the negligence of Mandalay Bay could render them partially liable for the crime.
Further, no hotel staff checked up on Paddock throughout his 3-day tenure at the hotel. He had installed security cameras outside of the room, but no workers passed by to notice that something was amiss. No cleaning crew members went to the room to offer to clean it. Essentially, Mandalay Bay did not take any action to protect a single patron in its hotel; it was fine with a laissez-faire attitude, and as a result, Paddock was able to carry out his deed with absolutely no issues.
The Route 91 Harvest Festival could also be considered partially liable due to the lack of protection it gave its patrons. The fence that was erected around the lot did not have any emergency exits, so those who wanted to leave in a hurry were unable to do so in a safe manner. They would have needed to scale the fence or head back towards the solitary entrance they had used to come in. This placed many people at further risk of injury and may very well have contributed in some way to the deaths of some of the victims.
Additionally, the lack of protective structures meant that patrons were left totally in the open. They were unable to take shelter at any booths or buildings, increasing the chances that they would have been shot. If there were adequate shelters in the lot, many more individuals could have been protected.
Due to these liabilities, victims are advised to look into filing lawsuits against the responsible entities. They may be able to join a class action lawsuit, file a personal injury claim, or pursue a wrongful death claim.
Normandie: Helping Victims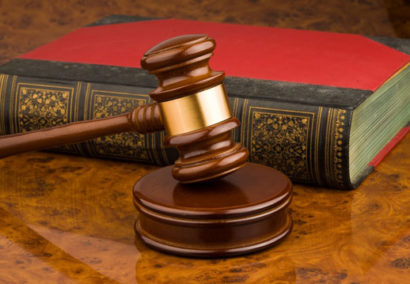 Normandie Law Firm is here ot help any victims of the Route 91 Harvest Festival. We know the Victims Fund is not able to provide all of the affected individuals with the necessary amount of compensation. Thus, we feel it is our duty to try and bring our clients maximum settlements through other legal action. We are an aggressive group of lawyers with years of experience and top quality negotiation skills, and we will not stop until we satisfy our clients.
FREE LEGAL CONSULTATION: Call us today for a free consultation on your case. You can receive information on the legal process behind a personal injury claim and we can discuss your potential earnings. You are invited to ask us any questions you want, and we will answer them accordingly.
We offer you a zero fee guarantee when you choose our services. This means you pay no out of pocket expenses throughout the litigation process – all of our fees are paid off when we win your case, with the money coming out of the settlement itself. If we lose, you owe us nothing whatsoever.
Reach out to Normandie Law Firm today to speak an attorney and to receive more information on filing a lawsuit or on the Victims Fund of California or Nevada.