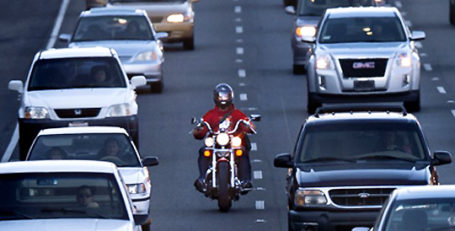 At first glance, lane splitting may appear to be a very dangerous and illegal traffic practice. From the perspective of someone behind the wheel of a car seeing a motorcycle weaving in and out of traffic can seem to be inherently risky. However, this is not always the case, as certain states permit lane splitting and even promote it as a useful traffic practice to help reduce traffic backup and reduce risk from motorcyclists. In the event of an accident though, lane-splitting, if not done properly, could result in a truly damaging lawsuit against the party deemed at-fault. Depending on where the accident occurred it may not even be legal to lane split making the legal battle all the more complicated. Fortunately, our experienced lawyers and legal associates at the top-rated Normandie Law Firm can assist you in navigating the legal complexities that come with the traffic practice of lane splitting. At our top Los Angeles law firm, our accomplished attorneys with experience in lane-splitting accident cases can guide you through the often arduous process of building a case, filing a claim and collecting compensation for your damages that you have suffered. If you have any questions after reading this article, please feel free to reach out to our offices and receive a free consultation by one of our skilled legal associates with experience handling lane-splitting accident claims.
Fault in Motorcycle Lane Splitting Accident Lawsuit
On highways, and on freeways, motorcycles lane split as a way to expedite their time in traffic, and to reduce traffic risks to them. Although, sometimes this traffic technique can cause severe accidents that can result in truly devastating damages. Many of our clients involved in lane splitting accidents often ask the associates of our law firm a wide series of questions regarding who the at-fault party is, and the laws that influence their cases. Listed below are some of these frequently asked questions:
Is lane splitting legal in California?
Who is at fault in a lane splitting motorcycle accident?
What is the motorcycle lane splitting laws in California?
Many who have experienced the practice of lane splitting often have a misconception that the practice is inherently dangerous and rude traffic etiquette. However, a study conducted by UC Berkley has proven that lane splitting helps ease traffic congestion, and increase the safety of bicycles and motorcycles on the road as it helps avoid the risk of possible rear-end collisions in stopped or slow moving traffic. In most states, the practice is illegal, in California however, lane splitting laws designate that it is legal to do so, as long as it is done so safely. When lane splitting is done safely in the state of California, placement of fault will almost fall to the other party involved. The motorcyclist will then have every right to hire a lane splitting accident attorney and sue the other driver for the damages. However, if the accident is caused by less-than-favorable lane splitting techniques, the other driver can sue the motorcyclist for negligence behind the wheel of a motor vehicle. With every lawsuit of negligence, the plaintiff is required to be able to prove said negligence existed. A successful claim of negligence will almost always include the following components:
Duty: The plaintiff (injured or damaged party) must be able to show that the defendant (motorcyclist or another driver at-fault) owed a legal duty to the plaintiff under the particular circumstances of the case.
Breach: The plaintiff must be able to show that the defendant breached said legal duty through specific actions or failing to act appropriately
Causation: The plaintiff must be able to show that the defendant's actions or lack thereof caused the plaintiff's injuries
Damages: The plaintiff must be able to show that they endured some specific damages. This can usually be shown through the presentation of medical records, a loss of wages, or a loss of potential income.
To determine whether or not a motorcyclist is at fault for your motorcycle lane splitting accident lawsuit, however, it is crucial that you can prove that the motorcyclist was disregarding the Highway lane splitting laws in your particular state. While it is in your best interest to seek representation from a skilled lane splitting accident attorney to help you in determining whether they disregarded these rules or not, it is still useful to have a basic understanding of the rules themselves. An expert lawyer experienced in lane-splitting accident cases can give you more information.
Lane Splitting Safely
According to bicycle lane and motorcycle lane splitting laws in California, both motorcyclists and bicyclists must adhere to the following guidelines to lane split safely:
Do not travel at a speed beyond ten mph faster than the other traffic on the road
Do not lane split when traffic is moving faster than 30 mph
The safest way to lane split is to do so between the farthest left two lanes
Always be aware of your surroundings
Always be alert and mindful of other motorists you share the road with
While in the state of California, lane splitting is considered legal, there are also some circumstances where it is too dangerous to do so and as such would be considered reckless lane splitting. If you end up involved in a lane splitting accident or saw a motorcyclist lane splitting in any of the following circumstances, you could file a lawsuit against the motorcyclist at fault:
There is a significant lack of space between two lanes of traffic
You are near or at a toll booth
Traffic is moving beyond the recommended lane splitting speed
Traffic is moving erratically
Dangerous road conditions are present, such as rain, construction, or uneven pavement
If large vehicles such as trucks and buses are involved
The road is curved
You failed to be fully alert and aware of your surroundings
You are not comfortable with the practice of lane splitting
You are unable to react to the constantly changing conditions of the road.
When involved in an auto accident, it is incredibly vital that you collect adequate evidence as soon as you possibly can. This evidence can come in the form of photographs, video footage, eyewitness testimonies, police reports, and medical records. Being able to prove that another driver was at-fault is the best hope to successfully filing a lane splitting accident lawsuit.
If you find yourself involved in a lane splitting motorcycle accident, it is in your best interest that you seek adequate legal representation from a lane splitting accident attorney for you and your case. Arguing that another driver or motorcyclist was at fault can be a challenging process, especially since lane splitting is only legal in the state of California. Having a qualified attorney with expertise in lane-splitting injury lawsuits on your side can make the difference between filing a successful claim for compensation and having your case dismissed from court entirely.
How Normandie Law Firm Can Help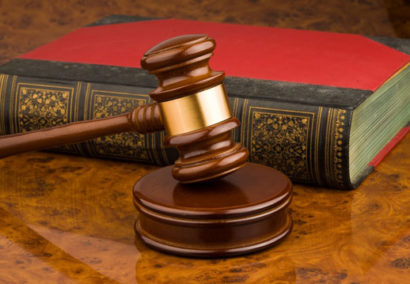 If you or a loved one has suffered the damages of a lane splitting or auto accident you may be eligible to file a claim for compensation. Clients who file a claim with our top law firm may find some if not all of the following damages compensable to them:
Past and Future Medical Expenses
Loss of Income
Loss of potential future income
Emotional Damages (anxiety, depression, PTSD, etc…)
Punitive Damages
Victims of a lane splitting accidents or auto accidents can contact our law offices to learn more about how to receive compensation for their injuries. Our Los Angeles attorneys can assist you in not only understanding lane splitting laws in California, but how to best tackle a lane splitting accident lawsuit. While we are based in Los Angeles, we also practice in San Diego, Orange County, Riverside, Bakersfield, San Francisco, Fresno, Sacramento and throughout the state of California.
Free Second Opinions
Some attorneys are lazy, and will sign you up to their firm but will disappear once your name is on the paper as they are busy signing up more cases. In these instances, their business is based more on volume and will attempt to sign up as many cases as possible. In turn, they will spend less time on cases resulting in severely reduced settlements. Our firm will not treat you like a number. We will be in communication with you throughout our lawsuit and will treat you like family. So if you already have an attorney, don't worry, we'll give you a second review of your case 100% free of charge. Call us today to consult with an attorney who has experience in lane-splitting cases.
Zero Fee Guarantee-No Upfront Fees Ever
If you contact our law offices today, we can walk you through the complicated process of filing your claim completely free of charge. As a show this commitment to you and your case we offer our clients the benefits of a zero fee guarantee policy. Under our zero fee policy, all clients don't pay for our services until their case is won. If you feel in need of a second opinion, second opinion case reviews are also free under this policy. Please, feel free to give us a call, and we can guide you down the path of receiving proper compensation for your damages. An experienced attorney will be available to take your call.
WE CAN HELP YOU FILE THE PROPER TRAFFIC ACCIDENT LAWSUIT
Average Case Value of a Motorcycle Accident Spinal Cord Injury Lawsuit
Average Settlement Value of a Motorcycle Accident Lawsuit