Knee Replacement Surgery Malpractice – Botched Operation Lawsuit Information

Operations on the knees are amongst the most common procedures conducted at hospitals in the United States. Every year more than 700,000 individual undergo knee operations. The vast majority of these procedures are successful with little or no post operative complications. However in some cases such operations go horribly wrong resulting on significant harm to the patient. Our law firm is proud to represent victims of operation errors who have suffered severe medical complications and seek financial restitution foe their injuries. If you have any further information after reading this article feel free to contact our law offices. All legal consultations, case reviews, and second opinions on your case are provided by our offices free of charge.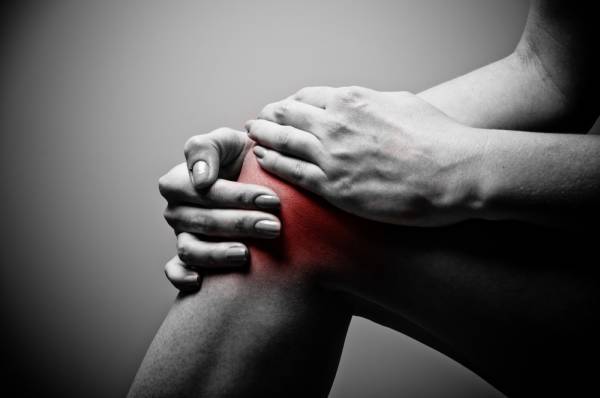 Some of the most common types of knee surgery where complications are prevalent include the following
Meniscectomy
Repair of a torn meniscus or total meniscus transplant
Plica surgery
Repair of the tendon
ACL replacement and reconstruction surgery
Total (Full) Replacement surgery
Micro-fracture surgery
Unicompartmental knee surgery
Common Complications Following Knee Replacement Surgery
There are numerous complication associated with operations involving the knee. Some of the most common post operative procedure include the following.
Nerve damage often resulting in the development of Complex Regional Pain Syndrome (CRPS), also known and Reflex Sympathetic Dystrophy (RSD).
Nerve damage resulting in foot crop and paralysis of the keens and lower leg.
Performing an operation on the wrong knee.
Failure to place a knee implant correctly, using the wrong sized implant.
Failure to detect and prevent leakage from a torn artery resulting in severe blood loss.
Loosening of the knee joint.
Infection due to unsanitary conditions.
Anesthesia errors, resulting in asphyxiation, loss of oxygen to the brain etcetra.
Phlebitis: Failure to detect blood clots resulting in DVT and or pulmonary embolism.
Medical Malpractice – Establishing Surgeon and Hospital Liability and Winning your case in the Court of Law
Most medical and surgery error claims are based on a negligence cause of action. There are four basic elements in a negligence based lawsuit which need to be proven in or to successful resolve a medical malpractice case. The four elements and their brief description are provided for below.
Duty that is owed by the at fault party towards the plaintiff: With respect to medical malpractice claims the duty that is owed by the practicing medical physician is predicated the set guidelines established by the medical community at large or the medical specialty the practicing doctor is a member of.
Breach of the duty of care: A breach of the duty of care is established when the at fault party deviated from the standards and guidelines established by the medical community.
Causation: The questions that has to be answered here is whether the deviation from the basic standard of care cause the harm that was suffered by the harmed patient.
Damage: The patient needs to have suffered actual damaged resulting from the breach of the duty of care. Usually a medical diagnosis of the injuries suffered would be necessary to establish the damages portion of a negligence based lawsuit.
Financial Recovery Available for Victims
One of the most frequent questions asked by our clients involves the potential financial recovery they are likely to receive in a personal injury claim against a medical doctor. The average settlement of a case is difficult to ascertain without an in-depth analysis of a victims case. There are several significant factors which can play a significant role here. A list and brief description of those factors is provided for below.
The severity of the harm suffered by the patient.
Total current and future medical costs associated with the act of surgical error.
Economic damages – including lost wages and loss of future earnings potential due to injuries suffered.
Non-economic damage – including pain and suffering emotional distress and punitive damages.
Punitive damages are assessed when the at fault defendant acted with the intent to cause harm or acted in reckless indifference for the life and health of others. Reckless disregard can be established when the at fault party knew or should have known that the breach of the duty of care would result in a high probability or even near certainty of harm to the patient.
Note on Punitive Damage and Non-economic damage recovery: The state of California
Cost of Hiring a Surgical Error Attorney
One of the biggest factors impeding victims from pursuing a medical malpractice claim is the seemingly high costs of hiring an attorney. Most attorneys and law firm will ask potential clients for an upfront retainer agreement or will ask for thousands of dollars to just review victim's medical records. WE ARE DIFFERENT. Our law firm works exclusively on a contingency fee basis; this means that you will not have to pay a single penny out of pocket for any of our costs or fees until there is a successful resolution of your case.
Free No Cost Case Review Available: If you are in need on legal help or would like to pursue a claim for knee surgery malpractice contact our law offices. All legal consultations and care reviews are provided by our attorneys at no charge.
Further Information:
Orthopedic Surgery Malpractice Claims
Ankle Surgery Malpractice Lawsuits