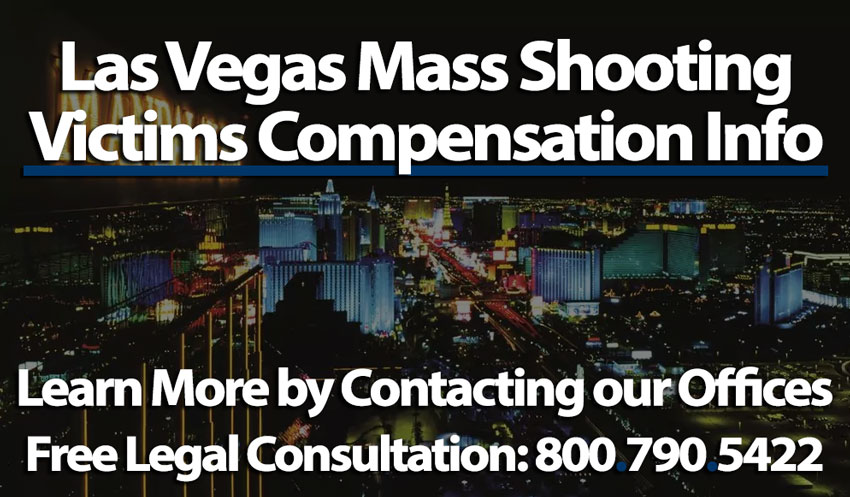 After the Las Vegas mass shooting was carried out by Stephen Paddock, numerous people began moving to file lawsuits against parties that did not do their best to protect the victims. Although the essential burden of responsibility falls on Paddock for his heinous act, there could have been preventative measures taken by other entities that would have made the shooting more difficult to pull off and would have protected more people. After 58 lives were lost and over 500 were injured, other hotels and concert organizers will be paying closer attention to what they can do to ensure the safety of their patrons. Those who have been affected by the Mandalay Bay shooting can elect to pursue legal action and receive financial compensation for their injuries. Clients have called us in the days following the tragedy and asked us questions like, "Can I file a lawsuit?" and "Can I sue?" The answer is yes. Other questions include:
Who can pursue a lawsuit for the Las Vegas mass shootings?
Who can file a claim for the Las Vegas shooting?
Can I file a wrongful death lawsuit from the Mandalay Bay shooting?
Can I pursue a lawsuit against Mandalay Bay if I was injured in the Las Vegas shooting?
Background on the Shooting
On October 1st, 2017, Paddock put his plan into action. On the third day of his stay at the Mandalay Bay Casino, Paddock broke two of the windows of his suite and began to open fire on the crowd gathered at the Route 91 Harvest Festival across the street from the casino. He had set up numerous guns in the room and had installed security measures outside of his door to alert him to any security or police presence. After a 10 minute shooting, Paddock killed himself as police began to breach his room.
The crowd below initially thought the sounds were just firecrackers or fireworks going off, but as people around began to drop to the ground covered in blood, others realized what was happening. This caused a widespread panic; some immediately bolted for the exits while others stayed in place. Some stayed near friends and loved ones in the middle of the lot. Those near the fences jumped if they could or helped strangers over the barriers. Of the 22,000 people present at the festival, it is miraculous that Paddock did not kill more.
Those who survived with injuries were taken to nearby hospitals. The dead were gathered and counted throughout the night. Las Vegas was left reeling from the event; initial reports of multiple shooters at various hotels were deemed mistakes, and confusion still followed days after the shooting.
As some began to look at the situation with clearer minds, it became apparent that various parties could be held partially responsible for the shooting by not protecting civilians.
Potential Liability
There have been claims that the Mandalay Bay Casino and the Route 91 Harvest Festival were not responsible in any way for the damages sustained by the victims of the shooting. Let us examine what we know.
The hotel did not have any security measures in place to prevent Paddock from taking weaponry up to his room. He was able to bring in numerous suitcases filled with guns, and none of his baggage was ever searched. In fact, there was no knowledge that he was even bringing this many pieces of luggage inside, as there were no metal detectors he had to pass through to get to his room, and traveling to the parking lot and back meant he would not see any hotel staff or security.
Although many private premises in Las Vegas state that you cannot have firearms in your room, the hotel would have had no way of enacting that particular preference, as they did not stop Paddock once. To add on, no member of the cleaning crew or hotel staff went to Paddock's 32nd-floor suite to clean or check up on him. Had they entered, they would have seen his arsenal and could have alerted police. Additionally, they would have noticed the security cameras installed outside of his door, which should have been enough to arouse suspicion.
Mandalay Bay essentially allowed Paddock to carry out the shooting without any hassle.
In addition to the casino, the Route 91 Harvest Festival did not perform its due diligence in protecting its patrons. The 22,000 concertgoers were left in a wide open lot with very few protective structures. They could not reliably run anywhere and hide, and as a result, they were considered to be fish in a barrel for Paddock. Further, the fence that enclosed the lot did not have any emergency exits; it featured one main entrance and exit to which many individuals ran, but this created a large slow moving crowd. Multiple exits could have sped up the escape process, as some of the less mobile or wounded would not be able to otherwise scale the fence.
Plaintiff Information
Because of the numerous injuries, there are various groups of people who can sue the Mandalay Bay Casino or the Route 91 Harvest Festival for negligence.
First and foremost, those who suffered gunshot wounds, trampling injuries, and injuries from falling debris or ricocheting bullets can likely sue one of the responsible parties. It can be argued that not enough was done to prevent these wounds from occurring, and the casino and the concert promoters should be responsible for some of those damages. These victims can file personal injury lawsuits or join a class action lawsuit.
The victims will be able to earn compensation for medical bills (surgery, hospitalization, treatment, medication, physical therapy), lost wages (resulting from injuries or recovery time), lost or damaged property, and pain and suffering (emotional scarring, psychological damage, mental issues, PTSD, fear, anxiety). In a class action lawsuit, the additional number of plaintiffs may yield a higher chance of success, but less total payout.
The families of those who were killed by Paddock can also file wrongful death claims against the casino and the festival. Though Paddock's estate will likely be drained by lawsuits, the establishments can be considered partially responsible for the deaths of the victims and may be forced to pay for various expenses. A wrongful death claim or a class action lawsuit can also be enacted. Wrongful death claims allow the family of the deceased to receive compensation for funeral and burial expenses, loss of companionship, loss of consortium, loss of future earnings, and more.
Normandie Can Help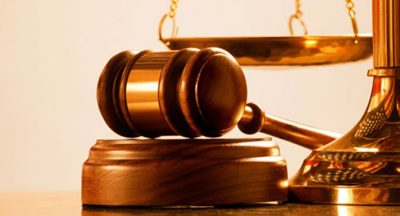 Our group of lawyers at Normandie Law Firm is here for the victims of the Las Vegas shooting. We strive to bring our clients the fairest compensation possible, and we believe that the casino and concert organizers should be held responsible for their parts in the tragedy. By letting them off without any punishment, it will set a bad example and precedent for future events, thus allowing security measures to be lax. We must do what we can to prevent these incidents from occurring, and when peoples' lives are at stake, there is no greater safety concern.
FREE LEGAL CONSULTATION: Call us today for a free legal consultation about your claim. We can talk you through the legal process and answer any questions you have about the aftermath of the Las Vegas shooting. We also offer you a zero fee guarantee when you select us for legal representation – you owe us nothing from your own pocket. If we win your case, our fees come from the settlement itself, and if we lose, you don't pay us a cent. Your financial integrity is important, and we aim to keep it intact.
Contact Normandie Law Firm for more information on filing a lawsuit against the Mandalay Bay Casino or Route 91 Harvest Festival.