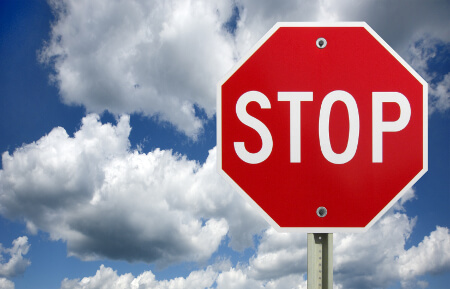 The laws of the road are fairly static, and all drivers must pass written and practical examinations before being allowed to drive. However, many drivers forget the rules they were taught when they were younger, and may not always know how to proceed through certain situations on the road. The four-way stop is an intersection type in which rivers often get into accidents due to negligence or lack of knowledge on how to continue. In California, four-way intersections are very common, and we often get clients who have been involved in accidents at these locations. Here at one of the top law groups in Los Angeles, Normandie Law Firm, we help our clients get the compensation they deserve if they have been hit by another irresponsible driver at an intersection. Often, our clients ask our experienced lawyers questions pertaining to the legal process and what constitutes fault. These kinds of questions include:
I need information on how to prove an Intersection accident was not my fault. Who can I call?
I need to know how to prove liability in a four way stop sign accident. What law firm is right for me?
How can I file a lawsuit for four-way intersection crash?
What are the laws of a four-way intersection?
Intersection Accident Laws and Information
There are numerous types of intersections on the road, and each one has its own set of laws governing the proper right of way. Here are a few California laws for intersection accidents.
Traffic lights at intersections must be obeyed according to the signals unless there is an outage (a flashing red light, for instance, should be treated as a stop sign) or a police officer is directing traffic. If there are no signals, obey normal right of way laws. Intersections with multiple lanes are considered to be larger than those with fewer lanes; as such, the vehicles on the smaller road must yield to those on the larger one. T-intersections feature a road that is met with a perpendicular road; traffic can travel in numerous ways up and down these roads, but the person at the dead end must yield to the other drivers.
Four-way intersections with four stop signs work in a very specific way. Drivers who are alone when they approach the intersection must come to a complete stop before proceeding through the stop sign. However, if two or more drivers come to the intersection, the person who arrived first has the right of way to continue. There are times when both cars come to the stop signs at seemingly identical times, however; these are most often the times when accidents happen, as not every driver is exactly sure of how to continue. In essence, each driver should yield to the person on his or her right. This is best illustrated in a scenario in which three cars pull up to an intersection: the vehicle without a car on the right has the right of way.
For more information on the laws of a four-way stop, consult with a qualified attorney with experience handling four-way stop accident claims.
Fault and Injuries
Fault is determined by figuring out which driver ignored the right of way or was careless or reckless in his driving. Generally, drivers are at fault because they don't know proper right of way laws, but other factors can contribute as well: they may have been speeding through the intersection or been unable to adequately stop due to their speed, not signaling with their blinkers, using their cell phones to call or text while driving, not correctly observing traffic signals, or improperly maneuvering the vehicle while the road is affected by weather conditions, such as rain, ice, or sleet.
While on the road, all drivers owe others a care of duty. If that duty is breached, resulting in an accident that leads to an injury, the responsible driver can be hit with a personal injury claim by the victims. There are ways to prove who was responsible for an accident and thus show who violated their cares of duty. One of the simplest methods is by gathering eyewitness testimony; multiple onlookers can usually pinpoint who was at fault by carelessly driving. Police officers can also gauge the damage done to the car, the location of the damage, and where the vehicles were left. It is usually not terribly difficult to uncover who is at fault in an intersection accident.
Intersection accidents can result in numerous injuries, including traumatic brain injuries, spinal injuries, broken bones, internal bleeding, organ damage, burns, and even death. It is imperative that you seek medical treatment as soon as possible after an accident, as some injuries may not bother you right away but can pop up after the adrenaline has worn off. Further, you should contact an expert attorney who has experience in four-way stop accident cases so you can pursue legal action as quickly as possible
What You Can Recover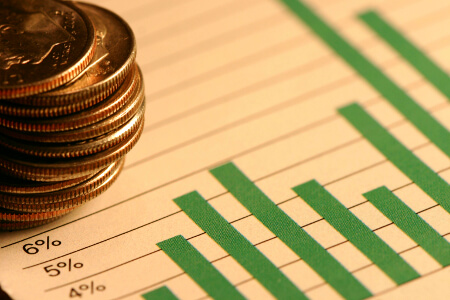 A personal injury claim against a responsible driver can earn you various types of compensation for any damages you sustained in an accident. An accomplished attorney with expertise in four-way stop injury lawsuits can help you be reimbursed for:
Medical Expenses, including hospitalization fees, surgery costs, medication, ambulance ride, physical therapy, and future treatments.
Lost Wages, which are paid to you if your injuries or need for medical treatment prevented you from going to work in the past or will prevent you from doing so in the future.
Property Damage, including repairs for your vehicle and coverage for any belongings that were lost or broken in the accident (such as laptops, cell phones, personal items, etc).
Punitive Damages, which are paid out if the responsible driver acted with the intent to cause harm or in a grossly negligent manner that resulted in numerous injuries. These damages are very difficult to argue for in court, as many juries and judges may feel that the other compensation is enough; they are usually awarded in lieu of the ability to press charges. However, if an injury were to result in a death (leading to a wrongful death claim) or another type of life-altering situation, arbitrators may be more likely to assign punitive damages. Only an experienced attorney will be able to win them for you.
Our Role
At the top-rated Normandie Law Firm, we are dedicated to helping clients recover damages from injuries sustained in intersection accidents. We serve clients from all parts of California, including Los Angeles and Los Angeles County, San Diego and San Diego County, Riverside and Riverside County, Orange County, San Bernardino County, Kern County, Bakersfield, and Fresno. Intersection accidents happen every day, and you should not have to wait to seek legal help. Our skilled team of attorneys with experience in four-way stop accident cases is available around the clock to help you get started on a personal injury claim.
FREE LEGAL CONSULTATION AVAILABLE: All of our clients are given free legal consultations on their cases. We will discuss what we believe you can earn in a settlement, the plans for your case, information on the legal process, and more. We invite you to ask us any questions you have and we will be sure to answer them.
Additionally, our law firm does not charge any out of pocket fees to our clients when we take on cases. Our services are provided free of charge if we lose your case, and if we win, our fees come from the settlement we have fought for you. This way, you suffer no actual economic loss, and the responsible party essentially pays your lawyer fees. We believe this ensures that our clients will always be our priority and they are monetarily protected.
Call Normandie Law Firm today for more information on intersection liability and how to file a claim. A lawyer experienced in four-way stop injury cases can help you start the legal process.