How To Obtain A Traffic Collision Report from the San Bernardino Police Department
There are numerous reasons to want to obtain a police report: you may have been injured in a car crash and need to present proof of the damages or lack of responsibility to your auto insurance carrier or you may want to press charges against the liable individual. If there were no injuries reported at the scene, there is a chance that the police may not even show up; however, in the event that they do, they will usually take down information from those involved in the accident or crime, including relevant parties, witnesses, and bystanders. They will also write down the facts of the occurrence, legal notes, and the officer's input. This report can be a valuable piece of evidence if you are going to court over an insurance claim or to press charges against a responsible party.
Obtaining a Copy of a Report
If you require a copy of a traffic collision report from the San Bernardino Police Department, you should be aware that there are two different ways that you can acquire the document.
For one, you can show up in person to the police station in San Bernardino at 710 North D Street and go to the records department. The individuals there will be able to assist you in getting what you need. If the accident occurred within a few days of your visit, the report may not be ready to be released; in which case, you would have to return at a later date.
The clerk at the records office will be able to help you determine the cost of the transaction. Traffic collision reports and crime reports cost $0.15 per page and can be issued to you provided you have valid identification. You can visit the office during normal work hours of 8:00 a.m. to 4:00 p.m.
Alternatively, you can request a police report by mail. Doing this may take much longer due to normal transit times of USPS and processing at the records department. However, in order to obtain a traffic collision report by mail, you should send a written query with all the pertinent information in it, including the report number, your statement requesting the report, a copy of a valid government-issued identification card, and a check or money order (addressed to the City of San Bernardino) that covers the cost. You should consult with a clerk ahead of time to determine how much the check or money order should be made out for.
Reasons to Request a Police Report
There are many reasons to request a police report. A few include:
Personal record of an occurrence
Filing a claim with an insurance agency
Providing proof to a lawyer
Requiring evidence for a court case
You should also keep in mind that your attorney can request a police report on your behalf, provided he presents the police department with a notarized letter of authorization from you, the client, as well as a formal request. This is done to prevent any fraudulent practices, and will allow your documents to be confidential and reviewed only by the necessary parties (your attorney, the attorney of the other involved entity, judges, jurors, etc).
How Normandie Law Firm Helps
Our team of experienced attorneys at Normandie Law Firm is here to help you receive compensation for your injuries from car accidents. We are willing to aggressively fight in court for you, and we will not lazily search for necessary evidence. We will continuously request a copy of the police report from the San Bernardino station until we receive it and can continue with your claim.
Call us today to receive a free consultation with one of our expert lawyers. You can learn more about the legal process and what you need to do to start filing a claim. We encourage you to ask any questions you want and we will answer them to the best of our abilities. Additionally, you will receive a zero fee guarantee when you select our legal services. We promise that you will not pay any money out of pocket for our legal representation; we only get paid in the event we win your case, and our cut comes from the settlement we earn for you. This is done to guarantee that your savings remain untouched.
Contact our attorneys at Normandie Law Firm for more information on obtaining traffic collision reports from the San Bernardino Police Department.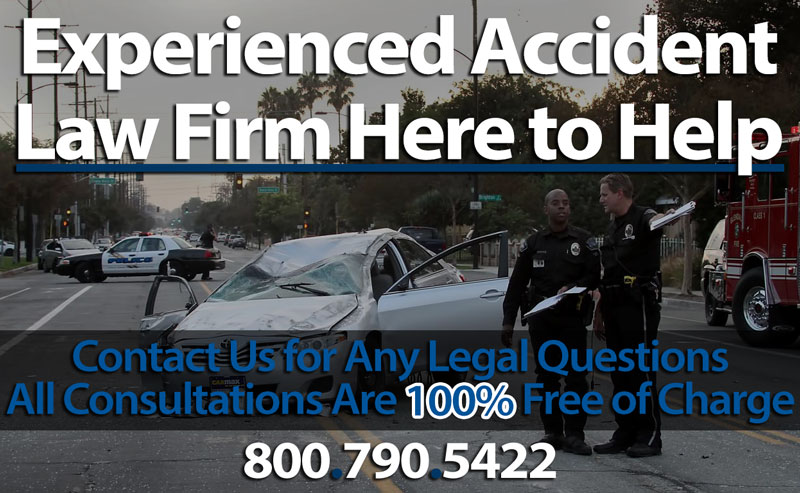 OUR ATTORNEYS CAN HELP YOU RECOVER THE COMPENSATION YOU DESERVE
Statute of Limitations for Car Accidents in California
DUI Car Accident Attorney | Injured by a Drunk Driver
Car Accident Brain Injury Attorney
Attorney for a Back Injury Sustained After Car Accident