How To Obtain A Traffic Collision Report from the Oxnard Police Department
There are many instances where police officers do not show up to an accident scene if there were no drastic injuries or delays in traffic. A tow service will usually clear the road and the involved parties will exchange contact information and insurance information. In the event that there are injuries or extensive property damage to public property, law enforcement is more likely to show up and craft a police report.
What an Injury Report Is Used For
An injury report or police report from the law enforcement office in Oxnard can be used for many different purposes. In most cases, people who have been hurt would like to have a copy of the report for their own personal records. It can be used to show evidence to medical professionals, insurance agencies, and other entities that may require information about the incident. It is beneficial to have copies of important documents so that you can easily access them at will and when necessary.
In the case of an injury that was caused by the negligence of another driver, it is essential that you have a copy of the police report to give to the defendant's insurance agency. However, personal injury cases are usually very difficult to handle on your own; for this reason, we advise that you seek the assistance of an experienced attorney who can help facilitate the process. Your lawyer will be willing to provide all necessary documentation to opposing insurance agents and will keep all the files and reports compiled in your claim.
Acquiring the Report from the Oxnard Police
Oxnard's police department has, in the past decade, gone digital with their reports. As per the Oxnard Police Department website, you can now find a copy of your police report online. You must be prepared to enter the report number given to you by an officer at the scene of the incident, date the incident occurred, and your name. Reports are usually available for viewing and obtaining 10 days after they have been processed and reviewed. Of course, it may be delayed if there is confidential or sensitive information in the report, or if an investigation is ongoing.
If you have further questions, you can call the Records and Property Division of the Oxnard Police Department. One of the clerks will be able to give you additional information.
Using an Attorney
If you have been harmed in an auto accident, the police report will be a valuable piece of evidence to have. It can give credence to your claim and show the liability of the other party, as well as the extent of your damages at the scene. This form of hard evidence greatly increases the chances of you earning a settlement.
Let it be known, however, that undertaking this process alone can be quite difficult, and we advise you to seek out an attorney who will be able to help you receive compensation. An experienced lawyer will be able to access your police report and use it as an additional piece of evidence when negotiating your settlement amount with the insurance agency.
Call us at Normandie Law Firm for more information. One of our expert attorneys will be available to take your call, and you can have a free consultation regarding your case. We also offer you a zero fee guarantee for our legal representation – if we don't win, we earn no money. If we bring you a settlement, our fees come from the amount itself, guaranteeing that your lawyer fees are paid by the liable party and not your savings.
Contact an attorney at Normandie Law Firm for help obtaining a police report from the Oxnard Police Department.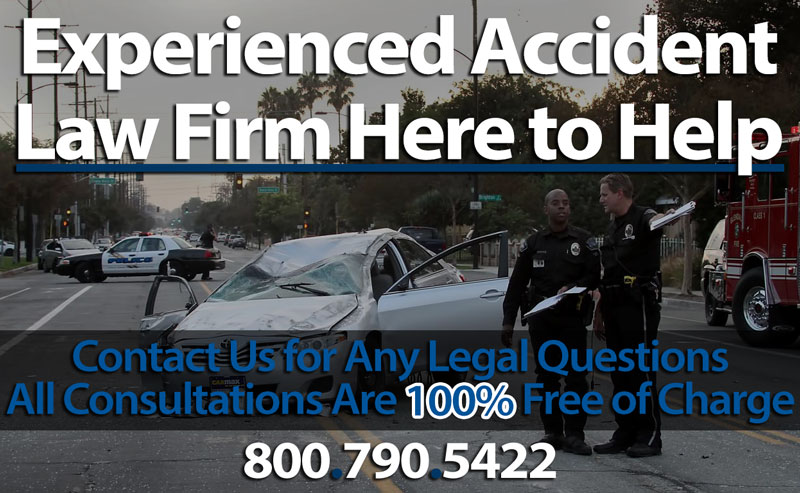 OUR ATTORNEYS CAN HELP YOU RECOVER THE COMPENSATION YOU DESERVE
Statute of Limitations for Car Accidents in California
DUI Car Accident Attorney | Injured by a Drunk Driver
Car Accident Brain Injury Attorney
Attorney for a Back Injury Sustained After Car Accident