How To Obtain A Traffic Collision Report from the Irvine Police Department
When you are involved in a traffic accident, the police may show up if the incident were particularly damaging. In some cases, law enforcement does not show up at all if there were no injuries; they often leave the cleanup to a towing agency and expert the involved parties to exchange information and sort out insurance stuff amongst themselves. However, if there is an injury during the accident, police officers (and perhaps even medical professionals) are more likely to show up. The officers will take down all of your information, as well as that of the opposite party and any witness reports. This report will also include the officer's notes and all pertinent legal information.
Who Can Request a Copy
If you have been injured in a car accident and need the police report for legal reasons, it is helpful to know the procedure behind acquiring one. The Irvine Police Department has a certain method to obtaining a copy of the report.
In order to receive a copy of a traffic accident report from the Irvine Police Department, you must be:
A victim or witness of a crime
Involved party or registered owner of an automobile in a traffic accident
Parent or guardian of a minor
Authorized representative of a victim (i.e., attorney)
Insurance carrier of the responsible party
Obtaining the Report
There are two ways that you can obtain a copy of the accident report. You can either visit the business desk at the Police Records division or contact the division via phone. Depending on how recently the accident occurred and how sensitive the information within is, it may take up to two weeks for a report to be released. It should be noted that you must have the necessary identification in order to pick up the document (government-issued identification, for instance).
For a mailed copy of the report, you can send a notarized request along with a visible, legible copy of your government-issued identification, your report number, and a self-addressed stamped envelope. If you would like your attorney to request a copy, we will be able to obtain one with the accompaniment of a Client Authorization Letter.
It is important to note that obtaining a copy of the police report from the Irvine Police Department is free of charge. Other services, such as repossession letters and photographs taken by crime scene investigators, cost a nominal fee.
Other reports you can request include:
Arrest Reports
Traffic Accident Reports
Crime Reports
Incident Reports
Juvenile Reports
Local Record Checks
Criminal History Report
Normandie Law Firm's Help
If you are in need of legal representation, contact our experienced lawyers at Normandie Law Firm. We can help you get started on your claim and explain the legal process to you. If you need a copy of the police report to present to any insurance agents, our attorneys can assist you and take on your case.
Call us today to receive a free consultation on your case. You are invited to ask any questions you want and our attorneys will answer you accordingly. You should also be aware that if you select us for legal representation, you are given a zero fee guarantee on your claim. This means that you pay no out of pocket fees for our services; we take our payment from the settlement we win for you, so the responsible party essentially pays your lawyer fees. Your financial security is important to us. If we lose your case, we receive nothing at all.
Contact our law firm for more assistance in obtaining a police report from the Irvine Police Department.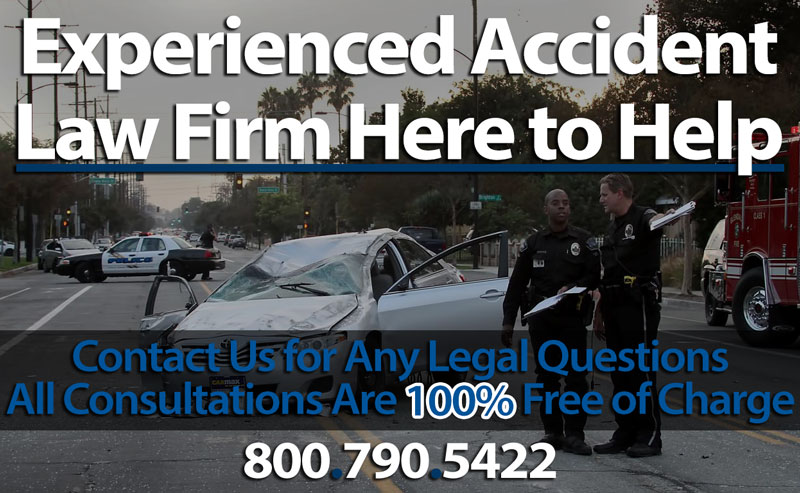 OUR ATTORNEYS CAN HELP YOU RECOVER THE COMPENSATION YOU DESERVE
Statute of Limitations for Car Accidents in California
DUI Car Accident Attorney | Injured by a Drunk Driver
Car Accident Brain Injury Attorney
Attorney for a Back Injury Sustained After Car Accident
Why Do You Get a Headache After a Car Accident?