How To Obtain A Traffic Collision Report from the Glendale Police Department
A traffic accident report is written by the police officer present at the scene of an accident. This report usually details the involved parties, contains witness claims, and offers the facts of the situation. It also may have the officer's input on the accident and what he believes had occurred. These reports are processed by the police department of the city you are in and can be obtained at a later date after they have been processed and inputted into the system.
Glendale Police Department is one of the facilities that has recently moved to online record viewing.
The department is partnered with LexisNexis, which is an online service that compiles and releases police reports to those who can request them. The secure website offers the chance for victims, defendants, and attorneys to obtain traffic accident reports for a nominal fee, which may be less expensive than going to the department in person.
One of the benefits of requesting a report online is the ease of the transaction. Once your payment has been accepted and the report is cleared to be released (usually after a minimum of seven days' processing time), it is as simple as sending a request and downloading the document to your computer.
On the other hand, those who do not want to use LexisNexis to procure a copy of the traffic report can still visit the Records Bureau at the Glendale Police Department in person during normal business hours (10:00 a.m. to 4:00 p.m.). This option is accompanied by waiting in line at the facility and paying a fee of $16 for the report.
Usage of a Police Report
A traffic accident report can be used to provide proof of an accident and liability to your insurance agency, as well as be used as evidence in a dispute. You may find it much more difficult to try and seek compensation for your injuries or damaged property if you do not have a police report handy. Your only other options in these situations would be witness reports, personal statements, and photographic or video evidence; as compelling as these may be, a hard piece of documentation from a government entity can greatly increase your chances of earning a settlement.
You may merely want the report for your own personal documentation, or your attorney may want it to ease your claim process. Often, attorneys will present police reports to insurance agents with the intention of showing them the extent of the damages and who was responsible for the incident. If there is no agreement or settlement, then your attorney may take your case to court. It should be known, however, that police reports are inadmissible in court.
Why Select Normandie Law Firm
Our team of attorneys at Normandie Law Firm promises to bring you fair compensation for your injuries stemming from a car accident. The liable party should be responsible for your medical bills, lost wages, pain and suffering, and damaged property. Let us handle your claim for you, and you won't have to go through any trouble of acquiring your traffic accident report from the Glendale Police Department. Our lawyers will make sure all of the necessary documents, reports, and evidence are organized and presented to the insurance agency or court in a timely manner. We want to bring you a sizeable settlement, and procuring the most supportive evidence is one way we promise to do so.
Call us today for a free consultation with an expert lawyer. We will discuss your case with you, as well as the legal process itself. We also offer you a zero fee guarantee on your claim – you pay no out of pocket expenses for our services; our fees only come from the settlement we win for you, making it so that your attorney fees are covered by the defendant in your case. If we lose, we do not accept any payment at all. We do this to preserve your financial standing and make sure legal representation does not cost you a dime.
Contact Normandie Law Firm today to speak with an attorney about recovering a traffic accident report from the Glendale Police Department.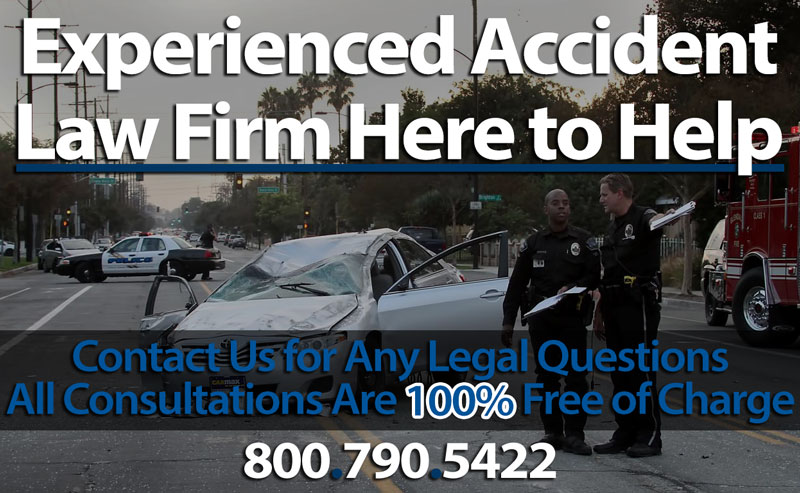 OUR ATTORNEYS CAN HELP YOU RECOVER THE COMPENSATION YOU DESERVE
Statute of Limitations for Car Accidents in California
DUI Car Accident Attorney | Injured by a Drunk Driver
Car Accident Brain Injury Attorney
Attorney for a Back Injury Sustained After Car Accident