How To Obtain A Traffic Collision Report from the Fullerton Police Department
In the event of a car accident, the police may have shown up in order to take down witness statements. Often, law enforcement officers only go to the scene of an accident if there were an injury or if the road were blocked due to the crash. A police report in these types of situations will usually include details and facts about the crash; statements from witnesses, passengers, and drivers; a diagram of what may have occurred; and the police officer's personal opinion or conclusion on the accident. The injury report may be requested for use in insurance claims or for personal documentation purposes, as it is not able to be used as evidence in a court of law.
Fullerton's Protocol
In Fullerton, there are a few ways that you can request an injury report. The city has not made the switch to the online services that some other cities had, and as a result, the methods are more traditional. You must be sure, before requesting a report, that you are one of the authorized parties who can receive one; these parties include victims of crimes, involved drivers in an accident; attorneys representing clients; and insurance agents representing customers. For the latter two, an accompanying letter of authorization from the represented party is required.
In order to receive a copy, you can choose to walk into the Fullerton Police Department and talk to a clerk at the front desk. You may have to wait in line for some time, and the report may not be readily available for you when you arrive. It can take 5 to 7 days after an accident happens before the report is ready.
To avoid having to wait in line, you can also call the Fullerton Police Department over the phone or send a request via USPS. This mailed-in request must contain a letter of request, a copy of proper identification, and a check or money order made out to the Fullerton Police Department.
Police reports cost $15 for the first 10 pages, and an additional $0.50 for each page after that.
Why Request a Report?
It is useful to have an injury report after an accident so you can have proper documentation of what happened in the crash. You can use this as evidence for any number of reasons and requests; most notably, this report can be used to leverage your claim with an insurance agency. An attorney at Normandie Law Firm can help you earn fair compensation for your auto accident with such evidence as a copy of your police report. Trust us to present all the proper documents to the insurance agency on your behalf, and we will work hard to bring you a settlement you deserve.
Call us today for a free consultation with an experienced attorney. We will discuss your case and tell you more about our zero fee guarantee, which promises that you will pay no out of pocket expenses for our legal services. You will not owe us a dime, win or lose – our payment comes from the settlement we earn for you if we win, and we eat all costs ourselves if we lose.
Contact Normandie Law Firm if you need further help acquiring an injury report from the Fullerton Police Department.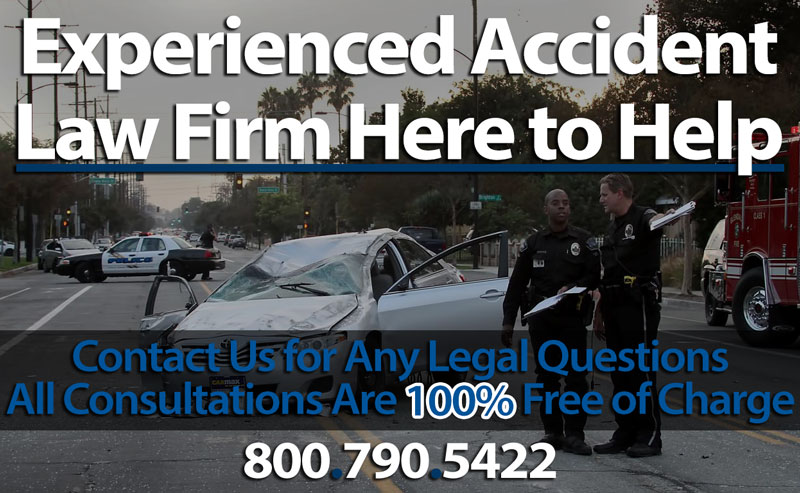 OUR ATTORNEYS CAN HELP YOU RECOVER THE COMPENSATION YOU DESERVE
Statute of Limitations for Car Accidents in California
DUI Car Accident Attorney | Injured by a Drunk Driver
Car Accident Brain Injury Attorney
Attorney for a Back Injury Sustained After Car Accident