How To Obtain A Traffic Collision Report from the Fontana Police Department
Police reports are common pieces of evidence in various types of personal injury claims. They can be used as a way to point out liability of another party, underscore damages to property or people, highlight circumstances of an accident, and more. Occasionally, you may be in need of acquiring a police report for insurance reasons; it may be in your best interest to hire an attorney for legal assistance so you don't have to go through the trouble of compiling all of the necessary documents for your claim. If you do opt to get a copy of a car accident report yourself from the Fontana Police Department, here are some key points you should be aware of.
Ways to Obtain a Report
The Fontana Police Department has not yet made the switch to fully digital record keeping; other departments have made it possible for you to receive copies of various reports online, but Fontana only operates two ways.
You have the ability to go to the front counter of the police department in Fontana on Upland Ave to request a report. Keep in mind that not all reports are immediately available for release; some still need additional processing time or may be withheld due to containing sensitive or confidential information. A clerk at the front desk, however, will be able to assist you. You can obtain your copy once you have paid the necessary fees. Traffic Accident Reports and Crime Reports both cost $18 per copy.
Additionally, you can request a copy of a police report through the mail. This method requires you to print out a record request form and fill it out accordingly. You will be asked to include your personal information, information pertaining to the incident, case number, reason you are requesting the report, and a check or money order that contains the necessary fee. Keep in mind that a traffic accident report with reconstruction costs $45 as opposed to the $18 fee for a normal traffic report.
The payment must be fully processed before the report will be sent out. Further, if the report is not immediately available upon your request, the Fontana Police Department claims that it will be sent out as soon as it is available to be released.
Reason to Use an Attorney at Normandie Law Fim
It is in your best interest to hire an attorney for legal representation if you have been injured in a car accident. An experienced lawyer will be able to assemble all of your evidence for you and will negotiate with the insurance company on your behalf; additionally, you will be freed from having to seek a copy of the police report yourself.
Our aggressive lawyers will make sure that all documents, including traffic collision reports and crime reports, are obtained in a timely manner. We want you to receive compensation for your injuries without having to spend fruitless hours hunting for materials to provide to an insurance agency. Our goal is to bring you the fairest settlement possible under the law in as quick a time frame as we can.
We will handle all interactions with insurance agents, government entities, and involved parties. Your priority in the wake of an accident should be healing from your injuries and returning to a normal life, and we want to make that as easy and painless for you as possible.
Reach out to our law firm today to speak with an attorney for a free consultation on your case. We will explain the legal process to you and what you can expect if you select us for legal representation. You can also learn more about our zero fee guarantee, which promises that you will pay no out f pocket expenses for our services. Our fees come from the settlement we win for you after the case has finished; if we lose, you do not owe us a cent, and we eat all the necessary costs.
Contact Normandie Law Firm today for assistance in obtaining a police report from the Fontana Police Department.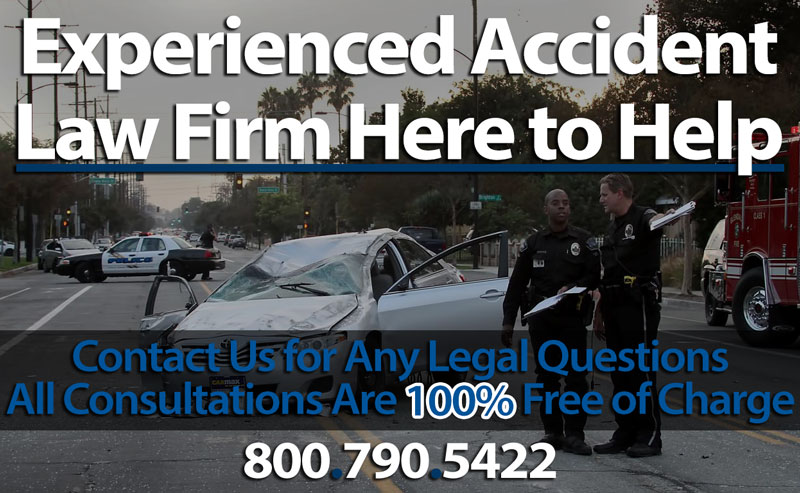 OUR ATTORNEYS CAN HELP YOU RECOVER THE COMPENSATION YOU DESERVE
Statute of Limitations for Car Accidents in California
DUI Car Accident Attorney | Injured by a Drunk Driver
Car Accident Brain Injury Attorney
Attorney for a Back Injury Sustained After Car Accident