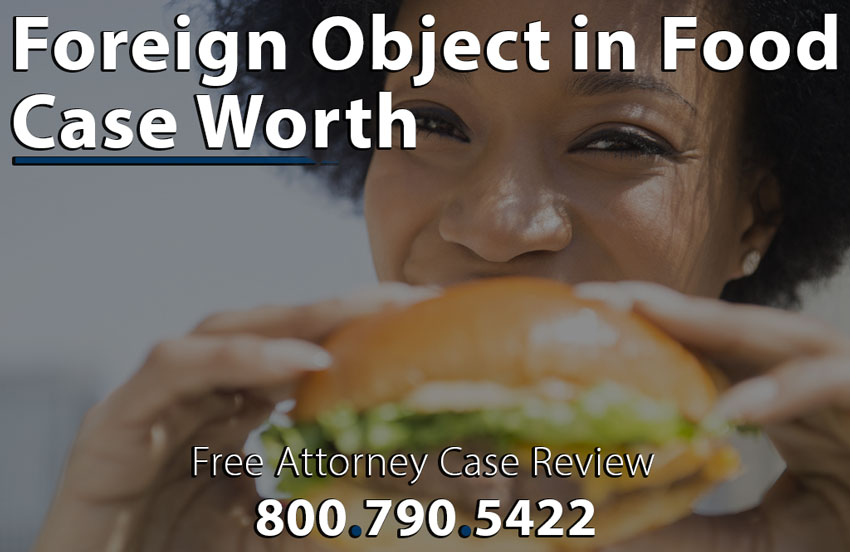 Finding a foreign object in your food can be incredibly traumatizing. For one it can be an unexpected event, so the odds of it causing some serious damage to you are fairly high if you consume it unwillingly. While sometimes these foreign objects can be relatively harmless, others can cause life-threatening conditions that can not only inflict physical pain and suffering, but financial damages as well due to the treatment needed to recover from these injuries. Thankfully, if you or a loved one have suffered from the injuries of consuming a foreign object found in your food you may be eligible to file a lawsuit against the restaurant responsible for the damages. Although, before filing a lawsuit, it is incredibly important that you seek proper legal assistance, as having a skilled attorney can mean the difference between filing a successful lawsuit and having your case dismissed from court entirely. At the top-rated Normandie Law Firm, our qualified attorneys with experienced handling restaurant injury claims can guide you through the often arduous process of building your case, filing your claim, and collecting the compensation payout that you deserve for your damages. If you have any questions after reading this article, please feel free to contact our law offices for a free consultation by one of our accomplished attorneys with experience in restaurant injury cases.
 Finding Objects in Your Food
When you attend the local burger joint or taco shop, the last thing you might expect is to find something that shouldn't belong in your food. These things happen though, as bad as it sounds, and when they do, you as a victim have every right to sue the restaurant for the damages you may have had to suffer.
A foreign object can be anything that a consumer should not reasonably expect to find in their food while eating it. These foreign objects can be things like rocks, glass, nails, rat feces, and other harmful objects that might find their way into your food. An unlisted ingredient that the consumer did not expect can also be considered a foreign object. However, courts have gone on to reject cases where the plaintiff was suing for objects that can be reasonably expected to be found in food, such as chicken bones in soup or seeds in a watermelon.
All restaurants, whether they are fast food spots or five-star dining halls, are expected to follow all state, county, and municipal health regulations. If these regulations are breached, such as allowing for a foreign object to fall into their food, authorities can fine the restaurant or shut them down temporarily or permanently depending on the severity of their negligence. Restaurants that serve food to the public are expected to do everything they can to ensure the public are not injured while dining at their restaurant. A list of common injuries caused by foreign objects in food is listed below:
Cuts in the mouth and throat
Damaged teeth
Illness due to ingestion
Adverse allergic reaction to ingredients not supposed to be in the food
Lacerations by sharp objects found in the food that was not expected earlier.
Regardless of what damages you may have endured, if you consumed a foreign object while eating food prepared by a restaurant, you have every right to retain the help of an experienced attorney and sue the establishment for the damages.
Questions Regarding Lawsuits
Usually, when new clients ask about the value of their case, we suspect that they might already have an attorney that they are not presently satisfied with. This does not change how we interact with them in any way and are committed to ensuring that all of their questions are answered and that they have all the resources needed to fight for their case. Some common questions these clients tend to ask are listed as follows:
How much is a foreign object in food lawsuit worth?
How much is a foreign object in food case worth?
What is the value of my case if I found something in my food?
These questions and any like them, typically require a thorough examination of a client's case to answer. This is the case because it can be incredibly challenging to generalize an average settlement value of not just a foreign object in food case, but any personal injury case for that matter. The value of a case depends on a multitude of factors that make up said case. For example, a case that involves someone suffering from a life-threatening allergic reaction to a nut found in their food is going to receive more compensation than someone finding a cherry pit in their food. This lack of approximation also applies to any calculated case averages as there is no telling whether or not the average will apply to your case. If we attempted to match your potential case value against an average, there is a high chance that it would be inaccurate, thus doing our clients a grave disservice. In any case, you should consult with an expert lawyer experienced in restaurant injury cases.
However, that is not to say that finding the case value or average settlement value is impossible. In fact, a rough estimate can be found with the help of an experienced attorney. The best way to determine this rough estimate is to calculate the compensable damages that make up your case. These compensable damages are usually grouped into three different categories: economic damages, noneconomic damages, and punitive damages.
Economic damages tend to make up a significant portion of a cases' overall worth as they are formed by using specific monetary damages that have a discernable monetary amount. Some of these common economic damages are listed below:
Past & Future Medical Expenses: These are the costs that a victim must endure for the hospitalization of the initial injury and any further treatment needed in the future because of this injury. These expenses often make up a significant portion of a settlement value.
Loss of Income: These compensatory damages meant to reimburse the victim for any wages lost from the injuries. This amount can be determined through a thorough examination of the victim's salary history and often includes sick and vacation time.
Loss of Potential Income: Sometimes injuries can be so severe that the victim may lose the ability to perform at the same level they had before their injuries. To determine this amount, a complicated formula is used that involves the examination of the victim's projected earnings and the impact that the damages may have had on the victim's ability to find and perform future work.
Noneconomic damages take on another nature. They are quite difficult to place a monetary value upon as they do not have any specific value. However, the best way to determine the value of noneconomic damages in your case is to consult with an attorney experienced in handling the field in which your case exists. Bulleted below are some common forms of noneconomic damages:
Pain and suffering: This damage is compensated to a victim based on the pain and suffering they endured from their injuries. This amount is often calculated by the use of a pain multiplier that has the victim identify their level of pain on a scale of one to ten.
Emotional Distress: This form of compensation is offered to victims that have experienced any emotional trauma suffered due to the injuries. The compensable amount of emotional distress often varies from state to state.
Loss of Consortium: Loss of consortium is often added to the value of your case when the injuries are so severe that the victim's loved ones are deprived of a normal loving relationship and companionship
Last, but far from least, are the punitive damages. Punitive damages can be added to the value of a case, as to punish the defendant for their prior actions, and to deter them from engaging in similar conduct in the future. Arguing for punitive damages can be somewhat challenging, as you must show that the defendant acted deliberately and with intent. More often than not, a lesser attorney will settle a case without fighting for these damages. However, at Normandie Law Firm our top attorneys are committed to fighting for all of the damages that you demand. Punitive damages included.
How Normandie Law Firm Can Help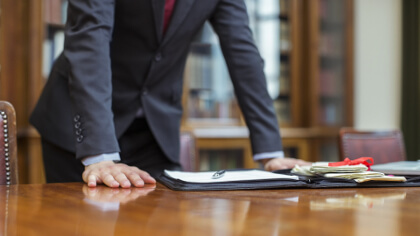 If you or a loved one has suffered from the damages of consuming a foreign object in your food, you may be eligible to file a significant claim for monetary compensation. Our experienced lawyers at Normandie Law Firm are committed to ensuring our clients receive all the resources they need to fight for the damages that they demand. Our attorneys practice in San Diego, Orange County, Riverside, Bakersfield, San Francisco, Fresno, Sacramento and throughout the state of California.
Free Second Opinions
Some attorneys are lazy, and will sign you up to their firm but will disappear once your name is on the paper as they are busy signing up more cases. In these instances, their business is based more on volume and will attempt to sign up as many cases as possible. In turn, they will spend less time on cases resulting in severely reduced settlements. Our firm will not treat you like a number. We will be in communication with you throughout our lawsuit and will treat you like family. So if you already have an attorney don't worry, we'll give you a second review of your case 100% free of charge. An attorney with expertise in restaurant injury claims will be available to review your case.
Zero Fee Guarantee – No Upfront Fees Ever
If you contact our law offices today, we can walk you through the complicated process of filing your claim completely free of charge. As a show this commitment to you and your case we offer our clients the benefits of a zero fee guarantee policy. Under our zero fee policy, all clients don't pay for our services until their case is won. If you feel in need of a second opinion, second opinion case reviews are also free under this policy. Please, feel free to give us a call, and we can guide you down the path of receiving proper compensation for your damages. You can speak with an attorney who has experience in restaurant injury cases.
FREE LEGAL CONSULTATION AVAILABLE TO ALL OF OUR CLIENTS
Found Something Foreign in Your Food? Injured? Your Legal Options
How to Sue a Restaurant for Foreign Object in Your Food