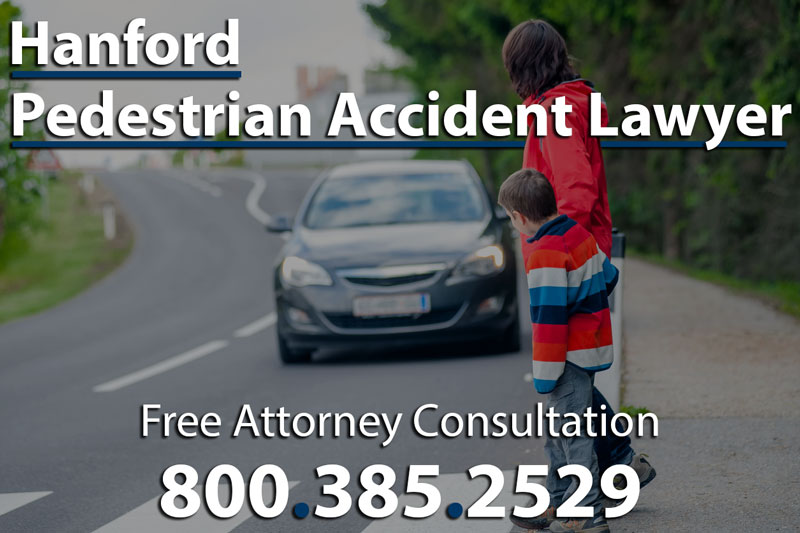 Pedestrian accidents are some of the most debilitating incidents that can occur due to the sheer difference in force and size. Individuals who are involved in car accidents with one another may not always sustain severe injuries because of the presence of seatbelts, airbags, cushions, and more. The cars will absorb a lot of the impact, and you will be less injured, given low speeds and simple crashes like rear-end accidents. Pedestrians, on the other hand, are entirely vulnerable and do not have protection around them; if they are struck by anything, the results can be devastating, even outright fatal. There are certain forms of compensation you can earn for these damages, and our attorneys at our Hanford law firm, Normandie Law Firm, can help. Clients often call us wondering what the next step should be after being struck by a car; some of the questions they ask include:
Who is the best pedestrian accident attorney in Hanford?
I need a Hanford attorney with experience in pedestrian accidents. Who can I call?
I was involved in an auto accident as a pedestrian. What should I do?
Where can I find a Hanford car accident lawyer?
Common Ways Pedestrian Accidents Occur
Pedestrians are defined as anyone who is traveling on foot; they are present on residential streets on sidewalks as well as in parking lots while walking back to their cars. These are the most common areas they are found, but sometimes there are circumstances that will place them in other places. If a car breaks down on the highway and the driver pulls it off to the side, he will be a pedestrian on the highway; this, of course, can be extremely dangerous due to congested traffic and the greatly increased speed limit.
In many cases, cars that strike pedestrians do so because the driver was not paying close enough attention to the road. Though pedestrians should not be in the road at all, there are times this is unavoidable, such as when entering and exiting their vehicles or when crossing the street at a crosswalk. Pedestrians must be aware of their surroundings, but they have fewer rules and laws to abide by than drivers do; at a crosswalk, for instance, they are permitted to cross when the signal obliges them to. Often, cars will try to beat the signal and speed through the intersection; alternatively, they may ignore the signal and attempt to turn right into the intersection, striking pedestrians who are crossing the street at stopped traffic.
Drivers have a duty of care to everyone they interact with on the road, whether those people are also in motor vehicles, on motorbikes, or are walking around. If there is a breach of this duty, whether by driving recklessly or carelessly, an accident may occur – and in the case of a pedestrian accident, the chances of injury are very high, which can lead to a hefty lawsuit against the responsible driver.
The National Highway Transportation Safety Administration has provided helpful tips and advice for both drivers and pedestrians alike. This safety advice is designed to keep everyone safe while on the road. Some of the advice includes constantly examining areas where pedestrians reside, paying close attention to the road when opening car doors, and waiting for complete stops from vehicles before crossing the street.
Injuries from Pedestrian Accidents
A driver who strikes a pedestrian may suffer no injuries whatsoever, and his car may not even accrue too many damages. The pedestrian, however, can suffer debilitating injuries. Bear in mind that most people weigh less than 200 lbs and a vehicle is often over 2,000 lbs. The speed at which you are struck, even if low, can still cause intense damages. Additional factors that can worsen the injuries include getting pinned underneath the vehicle, being thrown or hurled over the car, exposure to weather and environmental problems, and more.
The injuries that pedestrians can sustain after being struck by cars include:
Spinal cord injuries
Traumatic brain injuries
Concussions
Nerve damage
Broken bones, fractures, and sprains
Internal organ damage and internal bleeding
Hemorrhages
Amputated limbs and digits
Coma
Infection
Intense psychological suffering
Paralysis
Death
One of our lawyers with experience in pedestrian accident cases can help you receive fair compensation for your injuries. You should not be expected to undergo stressful legal action by yourself if you have been wounded in a pedestrian accident; let an attorney in Hanford assist you.
Legal Information
In the event that you were struck by a vehicle, you very likely can file a lawsuit against the responsible driver. Our Hanford pedestrian crash law firm can help you file the necessary claim, such as a personal injury tort. If a driver crashed into a pedestrian, the pedestrian can sue for damages. If the pedestrian were killed in the incident, then a family member of the victim can file a wrongful death claim against the driver.
You have up to two years to file a lawsuit in the event that you were struck by a car. This statute of limitations must be adhered to or you risk receiving no compensation whatsoever for your injuries and your case will likely get thrown out. In the vent that the vehicle that crashed into you was a government vehicle, such as a police cruiser, you have 6 months to file a claim. This drastic reduction in time may confuse some people, and as a result, the deadlines often pass with no lawsuits being filed. Do not hesitate to reach out to a Hanford lawyer for more assistance.
Pedestrian Injury Compensation
As a victim of a pedestrian accident, you can earn certain types of compensation for your damages. You should not be expected to cover all of your own medical expenses after being hurt as the result of another individual's negligence. Our Hanford pedestrian accident lawyer can bring you a settlement that includes compensation for the following:
Medical expenses, including surgery, hospitalization, physical therapy, medication, ambulatory transportation, and more. If you require additional medical procedures, these treatments can also be covered.
Lost wages from both the past and the future. You may be out of work due to your injuries and due to any additional medical treatments; these lost earnings can be reimbursed.
Property damage, which can cover damages to any items you had that were lost or damaged in the accident. Your cell phone, laptop, textbooks, jewelry, and more can be covered.
Pain and suffering, or emotional damages, are noneconomic damages that cover psychological trauma, mental anguish, fear, PTSD, anxiety, and more.
Punitive damages are handed out in the event that the driver acted with gross negligence or with the intent to harm you. These additional forms of compensation are purely meant to punish the defendant, and as a result, many juries view them as unnecessary or excessive, and only a skilled lawyer can attain them for you.
You deserve the utmost compensation for your injuries if you were struck by a vehicle while on foot. Reach out to our law firm today for more assistance.
How Normandie Helps
Our team of experienced lawyers is here to help. We will aggressively fight for your compensation and will constantly negotiate with the insurance agency until you receive the settlement you are satisfied with. We know that insurance companies will do everything they can to not pay, and we are willing to take your case all the way to court if necessary.
Call us today for a free legal consultation with a qualified lawyer. You can ask any questions you want about your case and injuries, and we will tell you any information you need to know. Many clients do not know where to start to file a claim, but don't worry – we're here to help. Our goal is to make sure you have the necessary details to make an informed decision about taking legal action.
If you select us to represent you, you receive a zero fee guarantee on your claim. This means that you will not pay for any of our services throughout the case; our fees come from the settlement we earn for you at the end. If we lose, you do not owe us any money at all. Your savings remain untouched throughout the litigation process.
Contact Normandie Law Firm today to get in touch with an expert lawyer with experience in pedestrian accident cases.