GM Wrongful Death Attorney – Ignition Switch Lawsuit Claim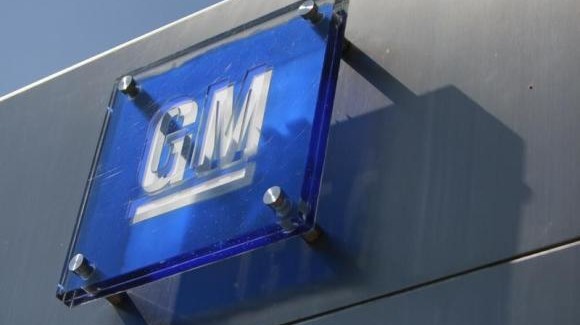 Ignition Switch Defect Update: On June 30th General Motors announced yet another nationwide recall of its vehicles due to issues concerning ignition switch failures resulting in accidents. According to the NHTSA (National Highway Transportation Safety Administration) hundreds of serious injuries and dozens of deaths have been attributed to ignition switch defects in General Motors vehicles. In actuality however GM's ignition switch issues may have been a contributing factor in thousands of accidents and hundreds of deaths across North America; including the United States and Canada. Sofa this year a whopping 29 million vehicles have been recalled by General Motors. A list of vehicles recalled due to the manufacturers
All 2005-2010 Chevrolet Cobalt
2007-2010 Pontiac G5
2003-2007 Saturn Ion
2006-2011 Chevrolet HHR
2006-2010 Pontiac Solstice
2007-2010 Saturn Sky
Chevrolet Malibu from 1997 to 2005
2004 – 2008 Pontiac Grand Prix
2002-2005 Cadillac SRX
Buick Lacrosse, 2005-2009
Chevrolet Impala, 2006-2014
Cadillac Deville, 2000-2005
Cadillac DTS, 2004-2011
Buick Lucerne, 2006-2011
Buick Regal LS & GS, 2004-2005
Chevy Monte Carlo, 2006-2008
Establishing Liability – GM's Knowledge of Defect and Failure to Take Necessary Action
According to various documentary evidence and reports by numerous entities over the past few month, General Motors had actionable knowledge that the ignition switch of many of their vehicles could result in the turning off all electrical systems including power steering and airbags resulting in a significant increased in the risk of serious harm to drivers. Nationwide Representation: Our law offices are able to represent family members who have lose loved one in accidents caused by General Motors ignition switch failure.
Wrongful Death Lawsuit Against GM
The death of a loved one is a great tragedy. Historically however, under our Common Law system of jurisprudence survivors of individuals who perished did not have a legal basis with which to file a Tort bases civil lawsuit in the court of law. In reaction to this seemingly great injustice most states across the country enacted Wrongful Death of Negligent Death statutes thus allowing certain relatives the right to file a civil based compensatory lawsuit in the court of law.
Who Can Sue for the Death of a Relative
Every state and jurisdiction in the United States will have differing laws as to who is able to file a wrongful death lawsuit. Generally individual who have the right to file such claims include the following…
Spouses – husband or wife of the victim.
Domestic partners.
Children of the deceases – ins some jurisdiction only non-married children can file.
Persona financially dependent on the individual.
Individuals in a lineal decent.
Distant relatives – some states may allow more distant relatives to file such claims.
Putative spouses.
Compensation Available in Wrongful Death Claims
Wrongful death causes of action are predicated on specific state statutes. Each state statute delineates the specific type of damages compensable under the law.  Some of the most common damages which may be held compensable in wrongful death cases include the following…
Compensation for funeral expenses.
All medical and hospitalization expenses of the deceased.
Compensation for the loss of the deceased individuals future loss of income.
Loss of value added by the deceased individual to the household.
Loss of consortium, loves affection and support provided by the deceased victim.
Punitive damage – depends on the jurisdiction where the claim takes place.
Legal Assistance Available: If you have any further legal questions regarding the filing of a wrongful death lawsuit against General Motors feel free to contact our law offices. All confidential case reviews are provided by our attorneys free of charge.