Funeral Expense Recovery and Wrongful Death Lawsuit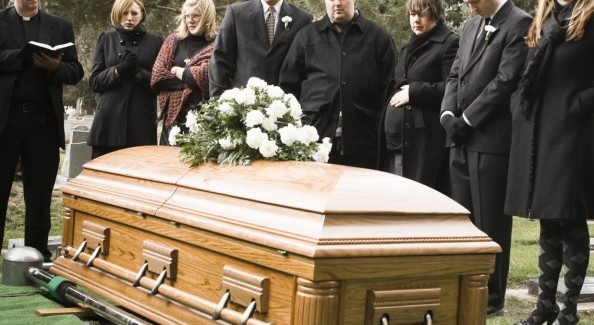 If your loved one has been killed in an accident you may be permitted to pursue a wrongful death lawsuit. However, many families are left with the burden of dealing with the expenses of the burial. In many situations , when the death is unexpected families do not have enough time to prepare or gather enough funds to pay for such expenses. It is important to understand that wrongful death cases permit you to seek recovery for the funeral expenses. In certain situations you may be allowed to have these costs paid early on in the case. You may contact our office for a free consultation in order to discuss further.
Medical Payment Reimbursement
In certain situations you are permitted to file your claim for medical payment early on. This is often referred to as medpay. In order to recover medpay, it must first be determined whether any medpay existed at all. Medpay can be purchased under either the at fault parties or the plaintiffs policy. In order to determine whether medpay existed you would need to confirm coverage through the insurance carrier. Typically medpay reimbursement works rather quickly since it is not required that you illustrate fault, medpay it typically considered no-fault and will be paid regardless of whose responsible. As for the amount, again it will be determined by the policy. However, medpay is generally sold in amounts ranging from $5,000 to $25,000 and in some cases more.
Should either party have medpay coverage these funds can be accessed quickly in order to pay for any outstanding funeral expenses in certain situations.
Loans to Recover Payment
In other cases families have tried obtaining personal injury loans. This can become a problem in a number of different cases. First, if you are dealing with multiple family members each party must agree to the amount borrowed. Second, the amount of interest incurred in these types of cases can be significant. Typically, these types of loans can cost the plaintiffs over 50% of the settlement amount. Make sure that your attorney properly explains the figures so that you're aware of the terms of the agreement.
In certain cases you may be entitled to seek recovery from a charity or perhaps a crowd funding campaign can be set up. It is likely that your attorney can help you with this as needed. In certain situations we have advised clients on how to set up a crowd funding campaign in order to set and resolve this. Should you have any questions please feel free to contact our office for a free case evaluation.
Calculating Wrongful Death Case Value
In the past we have written articles about calculating the value of a wrongful death case. It is nearly impossible to calculate the value of such cases. Unless you can see the entire scope of the loss it is difficult to assign a numerical value for a persona life. However, courts will generally give instructions to the jury for these computations. To have a rough understanding of how this works courts will look at the deceased's earning potential, family members who were financially dependent on him or her and the degree of connection between those family connections. Typically, if you can illustrate serious financial contributions and a high earning potential it will have an increased case value. Finally, it is important to consider that policy limits for both parties must be considered. Policy limits will often set the value of a case early on and it is important that your attorney understands what those figures are early on.
Should you have any questions regarding your case feel free to call our office for a free consultation.