Lawyer to Sue School District for Lead Poisoning at a Public School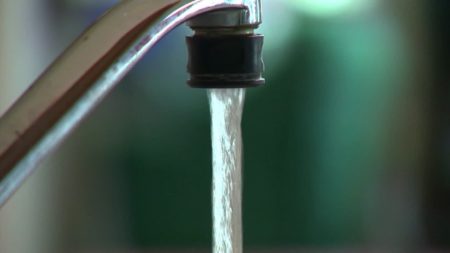 All children are required to attend school as of a certain age. Children attend a school where their parents assume that they are as safe as possible. Schools and school staff are required to keep children safe at all times during the school day. However, there are some harmful factors that school staff might not be able to control. Lead is one of these harmful factors. Lead is a natural metal found in the Earth's crust that has become prominent in everyday life due to human activities. Unfortunately, lead is present in schools and can cause irreversible damage to children.
If your child suffered from lead poisoning at a school, you could sue the school for your child's lead poisoning injuries. You must contact a lead poisoning attorney in Los Angeles to file a school lead poisoning lawsuit. Normandie Law Firm is a personal injury law firm with experience handling lead poisoning cases. We have dealt with lead poisoning cases in many locations—including schools. Children are the most vulnerable group to lead poisoning because they are usually still developing when they have contact with high levels of lead. Direct exposure to high levels of lead five days a week and about six or seven hours per day can cause serious harm. Contact Normandie Law Firm to work with a Los Angeles lawyer that has experience with children's school lead poisoning. Our experienced attorneys will fight for you and your child until you receive the compensation to which you are entitled.
Exposure to Lead in Schools
What contains lead in schools? If the school your child attends was built before 1978, it is likely that lead-based paint is still on the walls. Lead-based paint can also be found in children's toys produced out of the country that might circulate schools. Costume jewelry that young children use to dress-up in school can also contain lead. Water can also be contaminated with lead. Pipes that are either completely lead or soldered with lead can cause contamination when lead particles are released into the water. If your child drinks lead-tainted water, he or she can be permanently harmed. Lead can also contaminate food products if packaged in cans sealed with lead. Some candy—tamarind candy, for example—is known to contain lead. Lead can also be found in soil and artificial turf. If there is construction going on at or near the school, children can potentially be exposed to lead.
Symptoms of Lead Poisoning
The symptoms that lead poisoning can cause depends largely on the age of the victim. Adults might experience high blood pressure, joint and muscle pain, difficulty remembering or concentrating, headaches, abdominal pain, and mood disorders. Children tend to have more adverse reactions to lead poisoning. If a child were lead poisoned, he or she would likely experience the following symptoms:
Abdominal pain
Brain damage
Constipation
Developmental delays
Fatigue
Hearing loss
Irritability
Learning difficulties
Loss of appetite
Pica
Seizures
Vomiting
Weight loss
California Regulations for Lead
The Lead-Safe Schools Protection Act of 1992 implemented prevention and protection targeting the youngest students in school—those in elementary schools, preschools, and other daycare facilities. The act required that California schools be sampled to identify lead contamination. The act required schools with lead contamination be renovated with safe materials. New schools must also be built using lead-free materials. The act also requires school districts to hire only state-certified and well-trained contractors, inspectors, and workers for school construction or renovation projects.
California's Health and Safety Code prohibits the manufacturing, sale, or exchange of any toys that contain higher amounts of lead than what is permitted by the federal government. The amount of lead jewelry, candy, and candy wrappers is also limited. You might be wondering why lead is not eliminated. Lead occurs naturally, and in a minuscule, amount it is harmless. These health and safety regulations ensure that lead is found at minimal levels. California's Health and Safety Code also required the use of lead-free pipes in any new installation or repair of a public water system; this also applies to any facility in which humans will drink the water.
Although not a California law, the United States Environmental Protection Agency (EPA) also enforces regulations to keep our children safe. The Renovation, Repair and Painting Rule (RRP) ensures that children are minimally exposed to dust and paint chips that might contain led during any work conducted in schools.
Statute of Limitation for Filing a Lead Poisoning Lawsuit
Like most other personal injury claims, the statute of limitations to file a lead poisoning lawsuit is two years. If you are interested in filing a lawsuit on behalf of your child, you can do so within two years of becoming aware of the harm caused by the lead poisoning. Your child can also file his or her independent lawsuit after reaching the age of eighteen. If the plaintiff was a minor when the harm occurred, the statute of limitations is paused until the child turns eighteen-years-old.
For more information on the statute of limitation that applies to you and your child's case, contact an attorney with experience in lead poisoning cases.
Compensation
The amount of compensation a victim of lead poisoning is eligible to receive depends on the extent of the damaged caused by lead exposure. If you or your child has needed constant medical care due to the lead poisoning, it is likely that you will be compensated for all the costs associated with the lead poisoning medical care. You might also be eligible to receive compensation for the pain and suffering you or your child experienced after lead exposure. If you or your child were affected in a school, the court might order the school to take the necessary measures to make renovations that would make the school safe for the children. For specific information about the compensation available for your lead poisoning lawsuit, contact a Los Angeles lead poisoning lawyer as soon as possible.
Normandie Law Firm
Normandie Law Firm is a personal injury law firm—dedicated to helping victims exercise their rights. Your children attend schools for academic enrichment, not to suffer from lead poisoning. Many parents might be unaware of the exposure to lead possible in schools until it is too late and their children are permanently afflicted. If your child is showing any of the symptoms of lead poisoning outlined above, you must take him or her to be medically evaluated right away. As soon as a doctor verifies that your child is suffering from lead poisoning, contact a Los Angeles lead poisoning lawyer. If the school was painted with lead-based paint or there is lead in the school water, you can take legal action against the school and the school district. Schools should be regularly surveyed to ensure that no dangerous levels of lead are present. The school district already failed your child; do not allow more children to fall victims to lead poisoning. Contact a lead poisoning attorney to sue the school or sue the school district.
Normandie Law Firm knows the stress that a lead poisoning case can cause you and your child. The parents can sue the school if their child is harmed by exposure to lead. At Normandie Law Firm, we want to make it easy for you to decide to take legal action and sue the school for child lead poisoning. How could we facilitate the process for you? We offer our clients free consultations and free second opinions. You just have to contact our law firm, and one of our friendly staff members will help you schedule an appointment at your earliest convenience. During your free consultation, our expert lead poisoning attorneys will answer all of your questions and address all of your concerns. If you already have an attorney at another firm, you might still be interested in a free second opinion. Do you feel like your attorney did not give you enough information for you to feel confident pursuing a lawsuit? Many attorneys, unfortunately, rush through cases and neglect or overlook key details—which ultimately affects the outcome of the client's case. Do not take this risk; contact Normandie Law Firm to meet with an attorney that will give you and your case all the time necessary to cover every piece of information.
Normandie Law Firm also offers all clients a Zero-Fee guarantee. Our free consultations and free second opinions are included in this guarantee. You will never have to worry about having to pay any upfront fees. Since our law firm is strictly based on contingency, you will not pay anything until our skilled lead poisoning lawyers win your case. Contact Normandie Law Firm today to schedule an appointment for your free consultation or second opinion.
FURTHER INFORMATION: