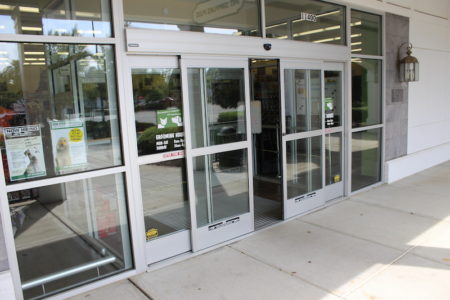 We often take for granted some of the inventions we encounter on a daily basis. We have become very accustomed to using pieces of technology that have the potential to severely harm us if we misoperate them. Automobiles are one of the quintessential examples of this; we routinely drive around in metal cars that weigh a few thousand pounds and can accelerate to great speeds, and if we are in involved in an accident with them, there is a real possibility of severe injury. Another piece of technology is the automatic sliding doors. These doors are located everywhere and we use them without conscious thought; however, if they malfunction, we run the risk of getting seriously hurt. At the top-rated Normandie Law Firm in Los Angeles, California, we know that sliding door injuries are common. We believe all victims are entitled to financial compensation if a sliding door malfunctions and causes injuries. Clients who have suffered these damages often call our experienced lawyers with questions like:
I need to find law firm with lawyers experienced in filing automatic door accident cases. Who can I call?
I want to file a sliding door lawsuit. Where can I find an attorney with experience handling this claim?
Can I sue a business if an automatic door hurt me?
Automatic Door Information
Sliding doors are one of the more efficient inventions of the 20th century. They allow patrons to walk through them without exerting any energy in opening the doors; this can come in handy for shoppers who are laden with heavy bags and do not have free hands to use handles. The doors are triggered by optical sensors – when a person walks up to the door, it slides open, allowing entry. Generally, automatic doors come in two varieties: the automatic sliding door, which retracts into pockets or recesses in the wall and travels in a straight horizontal line, and swinging doors, which open outward in an arc. Automatic glass doors that swing inward are extremely rare and pose risks to customers.
They are often made of steel and have large plate glass windows on them; third party companies usually install these doors at businesses, which can be problematic for the company – it is harder to keep tabs on the quality of work if your employees are not the ones completing a job.
These types of doors have been installed in almost every location you can think of, especially those that have a large number of people entering and exiting throughout the day. Sliding doors can be found at shopping centers and malls, where stores like Target and Walmart exist; the grocery store, such as Ralph's and Vons; the hospital; a school; office buildings; and numerous other places of business.
If you have been injured at any of these locations, an accomplished attorney with expertise in automatic door injury lawsuits may be able to help you earn a settlement.
Defective Sliding Glass Door Information
There are many reasons an automatic sliding door can break or malfunction in some way. It contains multiple pieces of technology such as optics and sensors that can stop working due to environmental reasons. For example, the sensors may get very dirty or covered in material and become unable to adequately detect when customers are near. This lack of a working sensor could also make the door close prematurely, injuring someone.
Some automatic doors may have been improperly installed. They require specific wiring and must be hooked up to the wall in such a way that they will not get stuck or caught. Some doors are not properly fitted onto their tracks and can fall over or break loose. These problems are usually attributed to contractors and workers who were lazy or negligent in their duties.
However, if a door has been adequately installed, it is up to the owner of the premises to make sure that it stays in proper working order. This means the door needs to be maintained and routinely examined to ensure it is not broken. Elevators must be checked every so often, and in order for the highest level of service to be given, automatic doors should be checked equally as often. If no one examines these doors, there will be no indication that they need their sensors and tracks cleaned, and they have a higher chance of malfunctioning. It would be the fault of the business owner if an individual were injured by a sliding door.
An expert lawyer with experience handling automatic door injury claims in LA can give you more information on the liability of the business owner in these cases.
Potential Sliding Door Injuries
If a sliding door were to malfunction while you were walking through it, it could cause numerous injuries. Though many people are able to get out of the way before something happens, sometimes it is not possible; you may not have noticed the door was going to close, it may have closed prematurely, or it may have closed at a high rate of speed. Patrons with multiple bags, children, and the elderly are those most likely to be injured by sliding doors.
If an automatic glass door were to close on you, you could receive damage to your shoulders, hands, feet, and more. It is not uncommon to see a limb get caught between the sliding door and its track, resulting in crushing injuries, broken bones, lacerations, and, in extreme cases, amputations. Small children may not trigger the sensors on automatic doors, and if they fall over, they risk being caught between the door and the wall or hit by a swinging door. They can suffer brain injuries and severe damage, as they are not strong enough to hold off such a heavy object. The elderly, on the other hand, are much larger than children, but may similarly not be strong enough to hold the door off. An unfortunate slip can lead damage in and of itself, but if an automatic door malfunctions and slams into the victim as well, it can also cause hip injuries, broken legs, and torn flesh.
For victims who have been hurt by these doors, call one of our skilled attorneys with experience in automatic door injury cases to sue for injuries caused by a sliding glass door.
Filing a Premises Liability Claim
Individuals who have been injured by automatic doors can look into filing a premises liability claim. Our qualified Los Angeles lawyers in California can help you through the process of filing this lawsuit.
A premises liability claim can be filed if the person who owned the property was negligent in his care, and as a result of that negligence, you were harmed. However, there are different legal statuses of visitors of a property, and depending on which, you may be afforded different levels of care. In many cases involving sliding doors, you would be considered an invitee; invitees are those who have the express permission of the landlord to enter and may partake in an activity with mutual benefit. Customers in stores are invitees, for example, and you entered the store with the permission of the owner with the intention of making purchases (in many cases). An invitee is supposed to be given the highest level of care, and if a property owner does not exercise that duty, he can be held liable for injuries the individual sustains.
The property owner is expected to maintain his business so that invitees are not placed in harm's way when they enter. If he is aware of any defects or potential risks, he must make them aware to the customers.
Our skilled Los Angeles attorneys can help you file a claim against the responsible property owner. Injuries sustained from automatic doors can put you out of commission for a while. You stand to gain:
Medical Expenses: You can receive coverage of hospitalization, surgery, medication, ambulance fees, physical therapy, and more. If you require additional medical treatment in the future, those bills can also be covered.
Lost Wages: If you missed work due to your injury, you could be reimbursed for your lost income. You may also receive compensation for future missed days due to recovery time or additional medical treatments.
Property Damage: You may have had numerous belongings on you that were damaged when you fell or when the door slammed on you. If any of your personal items were broken or lost because of the incident, their costs can be reimbursed.
Pain and Suffering: Emotional damage you sustained from the injury can be covered in a claim. You may receive compensation for fear, anxiety, mental stress, psychological pain, and PTSD.
Do not let a sliding door injury deprive you of your fair share of restitution.
Who to Call?
When you're in need of an automatic door accident attorney, look no further than our Los Angeles law firm: Normandie Law Firm. We have dealt with numerous cases of sliding door injuries and know the ins and outs of these premises liability claims. We believe that victims who are hurt in stores should be paid the maximum compensation possible under the law and that the liable parties should own up to their responsibilities. We strive to make sure these companies do a better job of protecting their customers; we are willing to take your case to court to get the point across, and we will not rest until we earn you a settlement you are satisfied with.
Call our top law offices today to speak with an experienced attorney about filing a claim for sliding door injuries. You will receive a free consultation on your case where you can ask whatever questions you like, and we will give you the rundown of the legal process and what you can expect in filing such a lawsuit.
We offer you a zero fee guarantee on your claim. You are promised to pay no out of pocket expenses when you select us for legal representation; our fees are only paid if we win your case, and they are taken from the settlement itself. If we lose, you do not owe us anything.
Contact Normandie Law Firm to speak to an attorney who has experience in automatic door injury cases.