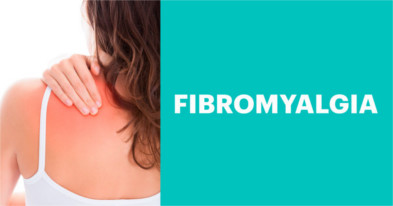 If you or a loved one has been diagnosed with Fibromyalgia as the result of a slip and fall accident, you may be eligible for compensation. Fibromyalgia is a chronic disorder that currently does not have a cure. Suffering from this disorder as the result of the negligence of the owners of a place of business from a slip and fall accident should not be taken on alone. Contact Normandie Law Firm today, and our top team of legal experts can place you with an accomplished personal injury lawyer experienced in fibromyalgia cases who can help you earn the compensation you deserve for your damages.
What is Fibromyalgia?
Fibromyalgia is a chronic musculoskeletal disorder that causes a widespread pain in the muscles and bones. This is often a misdiagnosed disorder as it is confused with other musculoskeletal disorders like osteoarthritis. The symptoms of fibromyalgia tend to vary from patient to patient, and cannot be determined or measured by tests. Some of the symptoms are as follows:
Fatigue
Widespread pain
Difficulty sleeping
Sleeping for extended periods of time without feeling properly rested
Reoccurring Headaches
Incontinence (overactive bladder)
Irritable bowel syndrome (IBS)
Stiffness
Numbness or tingling of the joints
Depression
Anxiety
Inability to concentrate
Pain or dull aching in low abdomen
There currently exists no particular cause for fibromyalgia as reports vary from hormonal disturbances to genetics to physical or emotional trauma. For this reason, filing a case for fibromyalgia because of a slip and fall accident lawsuit can be somewhat challenging. There are a variety of factors that medical professionals theorize could be a leading factor for fibromyalgia and those include:
Gender (statistically females are more susceptible)
Genetic disposition
Menopause (hormone imbalance)
Surgery
Trauma to the brain
Physical or Emotional trauma
There also isn't a discernable cure for fibromyalgia, which also affects the value of a fibromyalgia caused by slip and fall accident case. Treatments of fibromyalgia vary from alternative medicine to doctor prescribed medication and exercise, yet none of these treatments lessen the level of pain a victim endures. Since treatments do little regarding a long-term solution, compensation for fibromyalgia can be made to support those who require regular hospital visits for these treatments. A qualified attorney with expertise in fibromyalgia injury lawsuits can help bring you a settlement.
Slip and Fall Accidents & Fibromyalgia
Slip and fall accidents can in some cases cause severe physical trauma to an individual and in some incidents can bring on a diagnosis of Fibromyalgia. In these cases, it may be in your best interest to pursue legal action and seek the help of a fibromyalgia personal injury lawyer. At the top-rated Normandie Law Firm, our team of skilled attorneys can help you file a fibromyalgia lawsuit and earn you the compensation that you deserve. Some questions we are frequently asked by individuals hoping to file fibromyalgia claims include: 'Can a slip and fall accident cause fibromyalgia,' 'Can a slip and fall accident make fibromyalgia worse,' and 'How can I hire the best lawyer to sue the property?'
With regards to whether or not a slip and fall accident can cause fibromyalgia, yes, physical trauma has been reported to be a cause in fibromyalgia diagnoses; although fibromyalgia is a post-traumatic disorder in that symptoms don't usually occur until long after the incident. For this reason filing a lawsuit against a property for fibromyalgia caused by slip and fall can be difficult. Slip and fall accidents can also make fibromyalgia worse, or aggravate the condition. Not only does physical trauma increase the pain inflicted by the disorder, but emotional trauma can also aggravate the victim's condition. An experienced attorney can give you more information or refer you to a proper doctor.
The last frequently asked question, 'How can I hire the best the lawyer to sue the property?' has some layers to it. For one, to find the best lawyer in any particular case you should see the cases said lawyer has covered in the past, and compare those to your current case. Regarding slip and fall fibromyalgia, you will want to compare your situation to the previous cases of a law firm and search for the successful settlements of any case similar to your own. Lastly, suing a property for your damages is a complicated process. To properly sue a property owner for damages you or your attorney has to prove either the property owner was aware of a hazardous condition but did not take action to fix or warn patrons of it, or that the owner neglected to inform patrons out of malicious intent. This is when it comes in handy to have an expert lawyer with experience handling fibromyalgia claims. Some factors that contribute to the building of a slip and fall fibromyalgia case include:
The hazard that caused the injury existed long enough that the property owner or the owner's employees could have taken action to eliminate the hazard.
The property owner and/or employee did not have a policy for routinely checking the property for potential dangers. Or a lack of preventative measures.
There was a reasonable justification for the creation of the potential hazard.
The hazardous condition could have been made less dangerous through preventative measures made by owners or staff. (cautionary signs)
Poor lighting or visibility caused the injury.
Any of these factors could play into the value of your settlement. Many hopeful clients ask what the average settlement is for a slip and fall fibromyalgia case. We often refer those to clients to determine which factors made up their accident and the aftermath. This can include things like medical bills, the residual pain and suffering, and the level of neglect that caused the injury. An attorney who has experience in fibromyalgia claims can give you a good estimate of your case value.
Contact Normandie Law Firm For Free Consultation
If you or a loved one has been diagnosed with Fibromyalgia as a result of a slip and fall accident due to the neglect of a property owner or employee you may be eligible for compensation. Contact our experienced lawyers at our law offices at Normandie Law Firm today, and we can guide you through the process of filing your claim and reaching a settlement. As a commitment to you and your case, our firm offers a zero fee guarantee policy to every one of our clients. This policy ensures that in the unlikely event that we don't win your case you don't pay us anything. You only pay once we win your case. Per our zero fee policy, second opinion cases are entirely free of charge as well. Call or email our law offices today for a free review of your case. One of our attorneys with experience in fibromyalgia cases can give you more information.