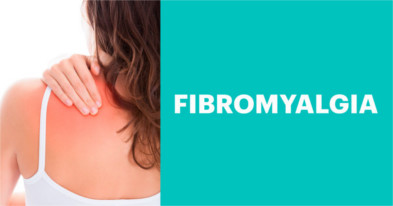 Fibromyalgia is a chronic pain disorder and is the most common musculoskeletal disorder experienced by individuals. Often misdiagnosed and misunderstood, it usually inflicts victims with a widespread muscle and joint pain, as well as a slew of other relative symptoms. If you or a loved one has been diagnosed with fibromyalgia as a result of an auto accident, then you may be eligible to file a fibromyalgia car accident lawsuit and pursue the compensation you deserve for your injuries. At the top-rated Normandie Law Firm, our expert Los Angeles attorneys with experience handling fibromyalgia claims can walk you through the process of making your claim. Contact us today, and we make sure you do not walk away from a car accident without the resources to fight for your right to compensation.
What is Fibromyalgia Syndrome?
Fibromyalgia Syndrome is a common musculoskeletal condition and comes right after osteoarthritis as the most common musculoskeletal conditions experienced by people today. The debilitating and chronic symptoms of Fibromyalgia are reported to often lead to depression and social isolation. Fibromyalgia can occur in anyone, no matter age or gender, but most commonly inflicts women. There are some symptoms that make up Fibromyalgia Syndrome, and they are as follows:
Abdominal pain
Chronic headaches
Dryness of the mouth, nose, and eyes
Increased sensitivity to changes in temperature
Difficulty in finding concentration
Incontinence
Irritable Bowel Syndrome (IBS)
Numbness or tingling experienced in the fingers and feet
Stiffness of the joints
As well as these listed symptoms, fibromyalgia often occurs as an achiness around the joints in the neck, shoulders, back, and hips. These symptoms often hinder the victims' ability to sleep or exercise effectively. Fibromyalgia is also misdiagnosed as osteoarthritis, bursitis, and tendinitis.
Medical professionals still don't know what causes fibromyalgia, but expect for it to be a combination of factors working in synchronous. These factors are genetics, infections, and physical or emotional trauma. Genetics can be a participating factor as there have been studies that show the disorder runs in families. Infections have also been reported to trigger fibromyalgia. Lastly, physical and emotional trauma like a car accident can also trigger, aggravate, or worsen this severe condition.
Unfortunately, there remains to be a cure for fibromyalgia. There is also no treatment that can lessen all of the symptoms that come with this disorder. Instead, medical professionals tend to prescribe a wide variety of alternative medicines that are reported to have been effective in the disorder's treatment. These treatments usually include a combination of prescribed medications, exercise, and behavioral techniques.
For this reason, a diagnosis of fibromyalgia due to the neglect, misconduct, or harmful intent of another can result in sizeable compensation. With regards to this article, in particular, fibromyalgia diagnosed because of a car accident may allow for legal action by an accident lawyer. An accomplished attorney with expertise in fibromyalgia injury lawsuits can help bring you compensation.
Fibromyalgia & Car Accidents
Fibromyalgia in regards to car accidents is often considered a post-traumatic event, meaning that the pains from fibromyalgia arise after the pains from the original incident have lessened or faded entirely. In most cases, fibromyalgia takes weeks to develop fully. Whether your diagnosis of fibromyalgia has been caused by a car, truck, or motorcycle accident, the damages from your crash can be compensated. These compensations typically include things like: a loss of wages, a loss of future income, a loss of employment, medical expenses, and pain and suffering. For instance, if you have sustained a whiplash injury as to the result of a car accident and have been diagnosed with fibromyalgia, you have the option to seek compensation for your damages through the pursuit of a personal injury lawsuit. A lawyer experienced in fibromyalgia cases can help you file this lawsuit.
Some questions most frequently asked by our clients include: 'What are my legal rights if I have fibromyalgia due to auto accident injury?' and 'Can I sue the driver that hit me if I am injured and got fibromyalgia in the car crash?' With regards to the first frequently asked question, your legal rights as a victim diagnosed with fibromyalgia by an automobile accident are to pursue legal action for compensation of the damages accrued to you. This would involve the hiring of a qualified accident lawyer to help you settle your claims. The most efficient way to find the best lawyer for your case is to find an accident law firm that has handled other fibromyalgia or other medical disorders diagnosed by a car crash cases.  To answer our second frequently asked question, suing the driver that caused the accident which led to your diagnosis all depends on whether or not that driver is at fault.
To find out whether or not a driver is at fault is a somewhat challenging process. For instance, if you are the one to blame for the crash, attempting to sue the other driver(s) involved in your accident for your medical expenses will more than likely end in failure. Our skilled Los Angeles attorneys can help in determining who is exactly at fault in your accident. Pursuing legal action also depends on the negligence laws in your particular state. The foundation for a car accident lawsuit is usually grounded in the idea that the other driver was negligent behind the wheel. So it may be best to start by determining the negligence laws in your particular state before moving forward with legal action. This can be made easier by consulting with one of our attorneys with experience in fibromyalgia cases.
If you have found the other driver may be at fault your next step is to prove the negligence of said driver. This can be done through the presentation of hard evidence like photographs and video, witness testimony, reports of the incident, and medical bills and records. You must also prove that your fibromyalgia was caused as a result of the car accident which can be achieved through detailed medical records. If the other driver lacks insurance coverage to offer you the compensation for your damages you may sue the driver directly. Then again, many drivers who don't have car insurance, may not have the assets to help cover your damages. Another way to reach a settlement is to claim with your own insurance company, as insurance companies are expected to offer uninsured motor benefits.
Before you pursue any legal action, however, we recommend you seek out top legal counsel to help you navigate through the often, complex process of making your claim. A skilled attorney who has experience in fibromyalgia cases can give you a consultation.
Contact Normandie Law Firm For A Free Car Accident Claim Consultation
If you or a loved one has been diagnosed with fibromyalgia as a result of a car accident, contact our experienced lawyers today. Our team can guide you through the process of filing your claim and reaching a settlement. As a commitment to you, we offer a zero fee guarantee policy to every one of our clients. This policy ensures that in the unlikely event that we don't win your case you don't pay us anything. You only pay once we win your case. If you feel in need of a second opinion, don't worry, our zero fee policy covers second opinion case reviews as well. So please, don't hesitate to contact us today. An experienced attorney will be available to take your call.