Fatal Crash in Pico Rivera | 9-26-2017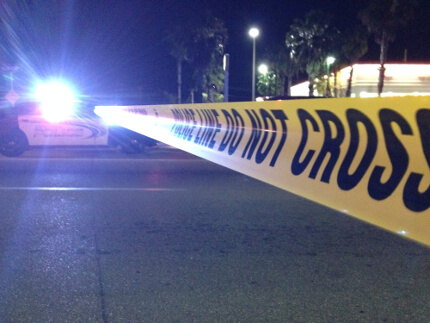 A crash on the 605 Freeway in Pico Rivera left multiple people dead and wounded, the Los Angeles County Fire Department said. The accident occurred Tuesday night, September 26th, shortly after 10 p.m.
The entirety of the southbound lanes on the freeway were closed off due to the accident, which involved multiple cars. One of the vehicles caught fire and completely burned up, while others were strewn in the road. Three people involved in the crash were treated for minor injuries; two of them were transported to a local hospital for further evaluation.
The crash left three people dead.
Due to the severity of the accident, traffic was backed up on the 605 all the way to Beverly.
Compensation from a Car Crash
If you were involved in a car crash on the freeway, you may be entitled to financial compensation for your injuries. Traveling is dangerous, and although accidents always happen, that does not mean they should be ignored and you should not be reimbursed for your damages.
As a driver on the road, you are owed a certain duty of care from other drivers. In essence, all people who are on the streets have a responsibility to each other to not cause anyone any undue harm or involve each other in accidents. If they do, there is certain protocol that follows that can determine whether or not a personal injury claim can be filed.
To file a personal injury claim, you must be able to prove these four points of negligence:
Duty of Care: As mentioned above, all drivers have a duty of care to one another. You are expected to be treated with fairness and given the right of way in situations that require it, and you should reasonably expect to be safe while driving.
Breach of Duty: A breach in that duty of care can be anything that raises the risk of accidents or injuries to other people. Therefore, dangerous behavior while driving is considered a breach of duty; examples include texting while driving, running red lights, not stopping at stop signs, ignoring right of way laws, speeding, and turning without signaling.
Accident Resulted from Breach: If this breach or instance of reckless driving caused an accident, the third point is fulfilled. Most, if not all, accidents occur from a breach of duty.
The Accident Lead to Physical Harm: If you were actually injured as a result of the accident, you have all of the necessary requirements for a personal injury claim. Keep in mind that accidents that do not result in physical harm are not considered part of this fourth point.
Earning Potential
After filing a claim, you will be able to earn certain kinds of compensation. The amount of compensation as well as the type will be determined by a jury or in negotiations, and is weighed against the severity of the injury, how much it affects your life and career, and whether or not the accident could have been prevented or was intentional.
You have the chance to receive:
Medical Expenses: These medical costs can be alleviated by the defendant's insurance company. You can have the costs of your surgery, medication, hospitalization, ambulance transportation, and more reimbursed. Further, if you require future treatment, that will be covered as well.
Lost Wages: If you miss work due to an accident or an injury, you can be compensated for those lost hours of income. Any days in the future that require you to have missed hours can also be reimbursed.
Property Damage: A car accident can lead to personal items being destroyed or lost. Most notably, your car may be damaged beyond all repair; as a result, you can receive compensation to cover the costs of replacing it. Further, if your personal belongings inside the car were damaged in some way, you can be reimbursed for their costs as well.
Pain and Suffering: Pain and suffering are not able to be measured like economic damages, so a specific dollar amount is assigned and multiplied by the amount of days you were affected. These emotional damages can earn you a fair amount of compensation themselves. You can be covered for fear, anxiety, PTSD, emotional trauma, mental scarring, and psychological problems that arise in the wake of the accident.
Punitive Damages: Punitive damages are doled out in civil cases to replace jail time and other charges. They are additional forms of compensation that are meant to punish the defendant and dissuade him from committing similar actions in the future. Not all courts will agree with punitive damages, however, and only the right attorney will be able to successfully win them in a case.
Normandie Law Firm is Here
If you need legal representation and assistance filing a personal injury claim against a responsible party after a car accident, Normandie Law Firm is here to help you. Our team of attorneys has been practicing law for years, and we are well versed in auto accident and wrongful death claims. You should not be made to carry the financial burden that comes with an automobile accident if you another party caused the incident. We make it a priority to bring you the maximum settlement we can so that you will not have to worry about any finances while you recover.
Call us today to receive a free legal consultation about your case. You can receive information on the legal process and what we believe you can earn as restitution. We are willing to answer all of your questions so you have the most complete knowledge possible in moving forward.
All of our clients are offered a zero fee guarantee on their claims. You pay no out of pocket expenses for our legal representation, and our fees are paid off only when we win. The money is taken from the settlement we earn, so you suffer no real financial loss at all. You should not be punished for seeking legal assistance. Additionally, if we lose, we earn nothing whatsoever.
Contact Normandie Law Firm for more information on filing a negligence claim after an auto accident.