Our law firm always advises that our clients seek legal assistance if they are dealing with insurance agencies and claims. Filing claims that request damages for injuries can be difficult to navigate as an individual, and a lawyer will be able to successfully win you what you deserve. Big insurance companies like Farmers have whole teams dedicated to saving money, denying claims, negotiating, and more. It can be extremely difficult for one person to win a settlement against Farmers, as very few people have the time, energy, and experience required to not be outright denied or dismissed in court. Our top team of experienced lawyers at the top-rated Normandie Law Firm is eager to help any individual who needs to collect damages from Farmers for a car accident or similar incident. Many people are curious about what they can earn from a car accident settlement and come to us with a need for information. Our clients ask us questions like:
How much does Farmers offer for a car accident?
What is the average Farmers settlement offer for an auto accident?
How much money can a victim of an accident receive?
Farmers Information
Farmers Insurance Group has been in operation for over 80 years, but in recent times, they have come under fire for their poor customer service and tendency to deny claims without any investigation. Millions of people are insured by Farmers; they rely on the company to financially protect them in the event of an accident. Farmers offers multiple kinds of insurance enabling you to be covered in the event of any auto accident, including a truck accident, motorcycle accident, bicycle accident, or pedestrian accident. However, merely being involved in an accident is not enough to receive a settlement.
Farmers agents have a common goal between them – keeping profits high while not paying out any settlements. As a result, you may find that your claim gets shot down nearly immediately with seemingly no time spent investigating it or considering the options. Insurance companies that do not even investigate claims can be said to be acting in bad faith, and you may be able to sue. If you were involved in a car accident and sustained injuries, Farmers may dispute the extent of the injuries and refuse to pay, saying that there is no need for medical treatment. They may cast aside pain and suffering, for instance, and claim those damages had no effect on your life.
Additionally, Farmers is known to make a very meager offer as their first offer. The offer could be higher if you enlist the help of an attorney, but the offer may be lower if you try to fight them yourself. This is because they know they pull more things over on you than on a lawyer, regardless of how much negotiating experience you may have.
It is thus very wise to hire an accomplished attorney with experience handling Farmers Insurance claims who can help bring you a sizeable settlement for your car accident.
A Car Accident Claim through Farmers
If you were involved in a car accident and Farmers is one of the insurance companies that is supposed to pay you for damages, you are advised to get a lawyer who can help you win your case.
Farmers will take a simple rear end case and turn it into a long, drawn-out affair with weeks of debate and negotiation. Many individuals do not realize how long it takes for a settlement to be reached, especially in a car accident claim. For example, if you were hurt in a car crash, you may be able to pursue damages from the responsible party's insurance agency, like Farmers, in a personal injury claim. You must be able to prove four factors of liability:
That you were owed a duty of care by the defendant. This is generally the case, as anyone who is driving owes a duty of care to the rest of the occupants on the road.
That duty of care was breached. This can be defined as someone who places others in danger by his own actions; for instance, a person who constantly texts and drives or who speeds and switches lanes without a blinker may be considered to be routinely breaching his duty of care.
The breach of duty must have caused an accident in some way. It can be said that speeding or driving recklessly was a breach that caused an accident; if the driver were not driving in a careless manner, the chances of injury and a car crash would greatly diminish.
The accident must have led to actual physical harm. If you were not injured, you cannot file a personal injury claim, but you can still collect damages for property damage.
If you were injured, make sure you have documented all the evidence of your injuries as well as of the accident itself. Without ample evidence, photographs, documentation, and reports, Farmers can easily dismiss your claim. With the help of an experienced attorney, you can rest assured that all your evidence is being treated properly and is in one place. The tactics of Farmers, such as claiming some evidence is not relevant or is not clear enough to make a judgment, will be no match for our expert attorneys with experience in Farmers Insurance cases.
Average Farmers Settlement for a Car Accident
If you are seeking compensation from Farmers Insurance for a car accident, you should be aware of what you may possibly earn. Each case is different and unique, filled with its own factors and circumstances. All of the cases are handled by different adjusters and lawyers and presided over by different judges and juries. Thus, it is difficult to look at similar cases and use them as benchmarks to determine the value of another claim.
You may observe a case whose plaintiff was compensated for all medical expenses, all lost wages, all damaged property, and numerous types of pain and suffering. Someone else may have similar circumstances but an injury that was half as severe; his case value would likely plummet. Remember that the extent of an injury and its ensuing impact on your life and career are the two main points of discussion in the claim; other factors have a lesser impact.
The amount of the offer from Farmers for an injury settlement may look large on average, but that is because many cases raise the average superficially. One extremely high paying case can bring the average up a few thousand dollars. The median is thus the more telling number; many of these cases settle for around five figures. Regardless, you may be able to earn similar compensation to the following examples:
$1,500,000 Settlement: A 70-year-old man was injured in a car accident. He suffered numerous internal injuries, but managed to recover. Thereafter, however, he had reduced vitality, an increase in anxiety, and a decrease in mental functionality. Farmers settled after some dispute.
$1,500,000 Verdict: A 22-year-old woman was in a car crash with her boyfriend, who was intoxicated. She received major back injuries. She required multiple surgeries to recover. Farmers claimed that her injuries existed from a previous career, but ultimately lost the case.
$575,000 Settlement: After a man was rear-ended on the highway, Farmers disputed his claim. He was a chiropractor who sustained neck and wrist injuries, thus putting his livelihood at risk. Farmers disputed the extent of his injuries, but wound up settling.
$100,000 Verdict: After being involved in a car and motorcycle accident, a man suffered numerous injuries to his head, shoulders, and feet. Farmers claimed the man was speeding, but the jury ruled in the plaintiff's favor.
$100,000 Settlement: A two-vehicle accident led to a woman suffering chronic back pain and dental damage. The person who hit her was insured by Farmers; after some negotiation, Farmers paid a settlement.
There is no Farmers settlement calculator – you cannot just plug in some injuries and damages and out pops a settlement value. How much your injury settlement is worth will vary depending on who is arbitrating, your age, the impact it has on your life, and more. Still, you can search for an estimate with the assistance of a skilled attorney with expertise in Farmers Insurance injury lawsuits.
Get a Second Opinion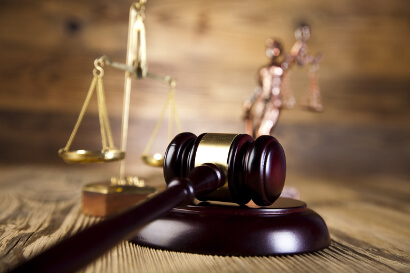 Many of our clients come t us with questions about the average Farmers settlement offers because they already have legal representation and want to make sure they aren't being misrepresented. It can be difficult knowing when you're getting ripped off by both your lawyer and the insurance company, and we want to make sure neither happens to you. Many attorneys are content to quickly settle cases so they get paid and move on to the next; we strive to bring our clients fair compensation. Talk with an experienced attorney for more assistance in determining if you are being adequately represented.
FREE CONSULTATION: Contact our Los Angeles law firm for a second opinion on your claim. We'll tell you if we believe your current attorney is acting in bad faith and whether you can earn much more than he is letting on. Often, a sizeable settlement requires negotiation and time, and we are a qualified team of Los Angeles attorneys who are willing to fight for your rights and dedicate that time to you.
Call us today for a free legal consultation with a lawyer experienced in Farmers Insurance claims and you can learn more about our zero fee guarantee. You will not pay any money when you hire a lawyer; if we win your case, our fees come out of the settlement we earn for you. If we lose, you owe us nothing whatsoever, and we eat the costs ourselves.
Reach out to one of the most highly rated law firms in California today – Normandie Law Firm. An attorney who has experience in Farmers Insurance cases will take your call.