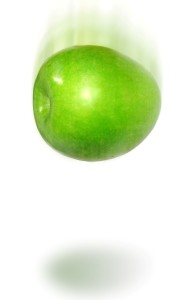 Every year thousands of customers as well as employees suffer injuries due to falling merchandise. Falling objects from stores can cause serious and often life threatening injuries. Any type or merchandise can unexpectedly fall. However the level of care and safety measures which store owners owe a duty to undertake is directly proportional to two significant factors: (1) The level of harm that would be sustained if the item fell off of the store shelf and (2) The probability of the item falling of the store shelves.
What the Is the Cause of Falling Merchandise Accidents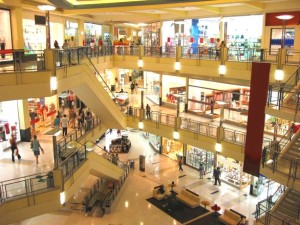 There can be numerous causes of accidents involving falling products from store shelves. Some common cases include (1) High stacking; placing of multiple products on top of each other without any prevailing support structure. (2) Unsecured items on store shelves; heavy and or oddly shaped objects often require the placement of bars, fencing and or rope support fastened to the shelves.  (3)  Failure to properly move objects and merchandise around. (4) Failure to provide proper warning to customers when moving merchandise. (5) Failure to cordon off the areas where falling merchandise is likely to cause harm. These actions can ultimately stem from improper training of employees on the part of store owners and managers. Store's where a large number of such accident take place include the Big-box warehouse stores like Wall-mart, K-mart, and Target stores to Home Depot, Lowes, Best Buy, Costco, and supermarkets such as Ralph's and Vons.
Common Injuries Caused by Falling Merchandise off of Store Shelve: Falling merchandise accidents have some of the highest rates of serious life threatening injuries and fatalities since many victims are struck on the head and face. Some of the most injuries include:
Proving Negligence and Wining Your Case in the Court of Law
The majority of personal injury claims are filed under a negligence cause of action.  Negligence is based on proving four significant elements.
1.  Was There a Duty Owed: Under California premises liability store owners and managers owe customers who enter the premises for an economic purpose (with the intention of shopping) the highest duty of care including proper warning and or prevention of all known and knowable dangers.
2. Breach: A failure to live up to the duty owed to customers.
3. Causation: The breach of the duty plays a substantial factor in causing the accident.
4. Damages: The accident, the falling of the merchandise resulted in significant injury or death to the plaintiff
Average Settlement Value for My Accident – Injuries Store Owners Are Liable For in Falling Merchandise Lawsuits: Victims of serious injuries cause by the negligence or wrongful acts of others are entitled to collect money settlements for all damages incurred. A calculation of damages compensable in personal injury cases is based on several significant factors. A brief description of some of the more important factors in determining the value of your case is provided bellow:
1. Severity of the harms suffered:  Diagnoses of the injuries suffered, length hospitalization stay and requirement of future medical and rehabilitation care.
2. Availability for non economic damages : Including pain and suffering compensation, and punitive damages.
3. Economic Damages: Lost wages and loss of future income due to ling term or permanent injuries and or disabilities caused by the accident.
Cost of Speaking With an Attorney: Many victims are weary from the injuries they have suffered following an accident. Our law firm is proud to offer all clients with confidential case evaluations FREE of Charge. We are available for an over the phone or in person consultation 7 days per week.
Further Pages:
Steps to take Following a Falling Merchandise Accident
Slip and Fall / Trip and Fall Accidents