Falling From Balcony |Attorney for Property Owner Liability Lawsuits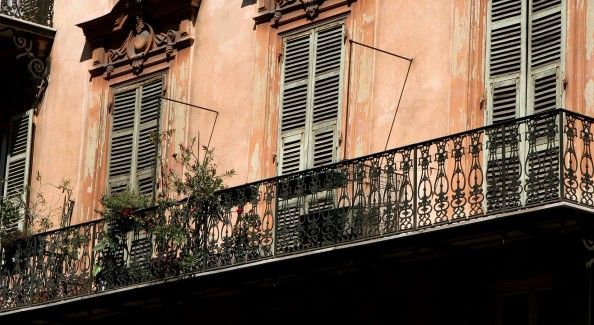 Every year hundreds of individual suffer catastrophic injuries and fatalities due to falls from balconies. In fact the vast majority, 94 percent in one study, falls from balconies result in hospitalizations. In many instances victims fail to pursue a personal injury cause of action because of the false assumption that any negligent acts on their part will eliminate their right to legal compensation.  In reality under the common laws system of most jurisdictions in the United States victim of harm can seek monetary compensation even if they have been found to be partially at fault for their injuries.
Our Law Firm: The attorneys from the Normandie Law Firm are dedicated to protecting the rights of the injured.  Our goal is to see to it that compensation if provided and justice served.
Establishing Liability Against Property Owners
Under premises liability laws property owners and managers owe a duty to protect invitees and licensees who enter their property from all known and knowable harms, to warn of such harms and properly alleviate potential threats which emanate from their property.
Negligence Cause of Action: There are four elements which need to be proven in order to find am owner liable for a harm that takes place to a visitor. (1) Is there a duty owed to the visitor. (2) Was the duty of reasonable care violated. (3) Did the violation result in the fall from the balcony. (4) Did the fall from the balcony result in injury to the plaintiff.
Causes of Falls From Balconies
There can be various causes of falls from balconies. Some of the most common encountered by our investigators include the following.
1. Defect in the design of the porch and balcony.
2. Failure to properly maintain balcony.
3. Failure to place proper warning signs.
4. Allowing the consumption of alcohol in areas on the property known to result in a heightened risk of falls.
5. Acts of violence and civil disobedience.
6. Failure to close windows, screens, and doors thus allowing access to balconies by minors.
7. Failure to abide by new construction codes, and retrofitting of existing structures.
8. Liquid on the floor of the balcony.
Common Injuries
The severe trauma associated with falls from high places often results in catastrophic and life threatening injuries.  Some of the most common injuries associated with fall form balconies include the following.
Spinal Cord Injury
Traumatic Brain Injury (TBI)
Paraplegia and tetraplegia
Broken and fractured bones
Severe laceration and scarring
Broken nose and other facial fractures
Filing a Wrongful Death lawsuit: Unfortunately in many instances fall from balconies. According to statistics falls are the second more prevalent cause of deaths.  In most jurisdiction across the country certain relatives of the deceased have a right to file a wrongful death cause of action against all parties who caused the death loved ones.
Legal Representation Available: If you have any further questions regarding the filing of a personal injury lawsuit feel free to contact our law offices. All legal consultation and case reviews are provided free of charge.