Failure to Diagnose Skin Cancer Melanoma Attorney – Missed Diagnosis Claims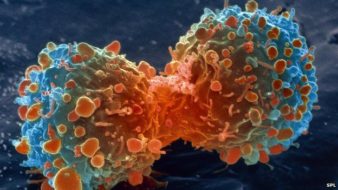 Every year close to 80,000 individuals in the United States are diagnosed with skin cancer including melanoma, basal cell, and squamous cell. A further 10,000 individual will die from the illness this year. Many of those deaths could have been prevented if the proper testing was conducted by the practicing medical physicians including treating dermatologists. Victims who were not diagnosed with skin cancer in time may have the right to seek financial recovery for all damages they have sustained.
About Us: Our law firm is dedicated to providing victims of medical malpractice with the legal representation they need in order to seek recovery for any losses incurred. Below you will find helpful information regarding missed diagnosis of skin cancer, legal implications of medical malpractice claims and the compensation you are entitled too. If you have any further legal questions or if you wish to have your case evaluated by our attorneys feel free to contact our law offices. All legal consultations are provided by our attorney free of charge.
What is Melanoma – How to Properly Diagnose It
Melanoma is the sixth most prevalent cancer amongst residents in the United States. As such primary care physicians and dermatologist need to be aware of risk factors and conduct proper testing in order to properly diagnose the ailment.
Risk factors for developing skin cancer: A primary care doctor and or dermatologists need to be aware of the risk factors associated with the development of the illness. Some of the most significant risk factors include the following.
Light skin – those with a white racial background have a 7 fold increased chance of developing melanoma.
Light every, freckles, red or blonde hair.
A history of sunburns
Persons with multiple nevi and moles in particular large irregular navi
Person with moles that change in appearance over time
Heredity – family history on skin cancer – if two or more family members have had melanoma then a patient stands at a near 100 chance of developing the illness. These patients need to undergo high level of scrutiny during then medical appointments.
Use of tanning beds.
Testing for the Diagnosis: There are several tests which can be used to rule out skin cancer: One of the tests is described below.
ABC Mnemonic: A- Asymmetry of the mole, B – Borders of the mole look irregular and or have changed over time C – Alteration in Color  and D – The mole or nevi is larger than 6 millimeters in diameter.
How to Establish Primary Care and Dermatologist Malpractice – Can I Sue for Missed Diagnosis of Skin Cancer
There are four elements which need to be established in order to prove negligence based medical malpractice case.
Duty Owed by the Defendant: Generally medical doctors have a duty to strictly follow guidelines established by the medical specialty they are members of.
Breach of Duty: Breach of a duty of owed by a medical professional takes place when there is a deviation from the established standard or care.
Causation: The specific deviation from the standard of care needs to have been the cause of the injuries suffered.
Damages: There needs to be discernible and diagnosable injuries resulting from the medical error.
Financial Recovery Victims of Medical Malpractice are Entitled too
Victims of medical errors including missed or wrongful diagnosis of a medical condition have the right to seek financial compensation for any damages they have incurred. Average case value or the estimated settlement amount of a case is predicated on factors which are unique to every case. Some of the most important factors in determining case value include the following.
The extent of the injury suffered.
Medical costs associated with the harm suffered.
Future medical and rehabilitation expenses.
Economic damages – loss of income and future loss of earnings.
Non-economic damages – pain and suffering, mental anguish.
Filing Wrongful Death Claim On Behalf of Deceased Loved Ones
In California family members of a deceased person have the right to receive financial recovery for the damage caused by the death of a loved one.
Economic Losses: California law does not place a restriction on a claimant right to seek out recovery for economic losses incurred for the death of a loved one. Economic losses can include incurred medical cost, loss of earnings of the deceased victim and the loss of household service the deceased victim provide to the family. Loss of the financial benefits that was provided to the family of the deceased require specific evidence including how many years the person was able to work if there was no death, W-2 statements and tax records. In the state of California the household services which would have been rendered by the deceased victim are considered income and thus are recoverable under the economic damages provision. The value of household service would be the replacement costs of the service rendered. In other words how much money would it take to hire an individual that would be able to perform the same duties as the person who has died.
Non Economic Losses: California Medical Injury Compensation ACT (MICRA):  In 1975 the state of California passed laws which greatly restricted the rights of patients who have suffered harm due to the negligent errors of medical professionals.  Once such restriction is a $250,000 cap placed on compensation for a victims non-economic damages which include, emotional distress, pain and suffering, mental anguish, and punitive damages.  Punitive damages are awarded in claims where the at fault party was acting intentionally to cause damage or acted grossly negligent reckless conduct while performing his or her professional duties.
Cost of Legal Representation for Medical-Malpractice Cases
One of the principal concerns of victims of personal injury involves the seemingly high cost associated with legal representation. In order to alleviate such concerns our law firm has decided to work strictly on a NO WON ZERO FEE contingency fee basis. This means that a client will not have to pay a single penny out of pocket for any or our legal fees or costs. Once the case is settled our firm will take a percentage of the settlement. That percentage is delineated by California MIRCA law. To learn more about our fee structure see here…
Legal Consultation and Case Review Available:  Our attorneys are able to provide free no cost legal case review for individuals who have suffered harm in any type of medical malpractice matter. If you have any further legal questions or would like to receive a second opinion contact our law offices.
Further Reading: