Failure to Airbag to Deploy Class Action Lawsuit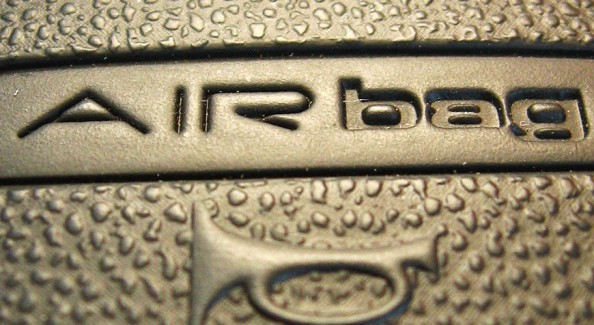 According to statistics every year thousands of drivers and passengers are injures in auto accidents where the safety airbags of their vehicles fail to deploy in a proper manner or fail to deploy all together.
There are several significant causes of airbag deployment failures (1) Failure to properly install the airbag system in the vehicle, (2) Airbag deployment failure due to a defect in the airbags design or manufacturing, (3) A secondary defect in the vehicles electronic or mechanical system resulting in the failure of the airbag. Common injuries associated with defective airbag car accidents include, facial lacerations and scarring, ocular injuries resulting in blindness, broken nose and facial fractures, spinal cord injury, and traumatic brain injury.
Victim Right to Recovery:
Individuals who have suffered form grievous harm in an auto accident where their airbags failed to deploy may have an claim against not only the driver who caused the accident but against the manufacturers of the airbag system and the vehicle the airbag was place in.
Filing a Defective Product Claim Against Auto Manufactures:
Generally there are three ways one can prove a product liability claim in the court of law.
(1) Defect in the products original design: Takes place when, during the commencement of the manufacturing of the products, there are alternative designs of comparable costs and efficacy which pose a significantly lower risk of harm to the end user.
(2) Manufacturing defect: Takes place when the manufactured distributed and sold item is markedly different than then product original design resulting in the product posing a heightened risk of harm. Manufacturing defects often take place when less costly products are used in the manufacturing process to lower overall costs.
(3) Failure to Warn – Labeling Defect: All too often, in order to increase maintain sales figures, manufacturers do not place proper warning labels on the products they sell. Under the law a warning should be provided for all potential dangers associated with the use of a product.
Financial Recovery Available in Auto Accident Cases:
Drivers and passengers alike injured in auto accidents due to the negligent conduct of others or defect in a manufactured product are entitled to compensation under the law for all harms suffered. A calculation of the amount of compensation compensable in personal injury claims in dependent on several significant factors…
Type, severity and magnitude of injuries suffered.
Medical and rehabilitation costs associated with the treatment of injuries suffered.
Loss of wages and lost income capacity resulting from injuries suffered.
Non-economic damages sustained including pain and suffering reflected in a diagnosis of PTSD and post trauma depression.
Consultation Available: If you have any further legal questions fee free to contact our law offices. All legal consultations are provided free of charge.