Facial Injury from Dog Bites – Lawsuit Information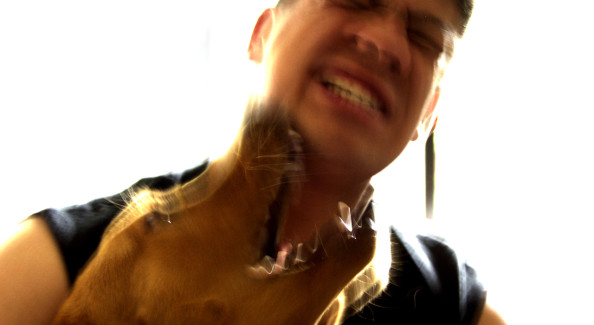 Every year thousands of individual, and children in particular, suffer severe and often disfiguring facial injuries cause by vicious dog attacks. In fact facial damage is one of the most common type of injuries to befell innocent victims of dog bites. This is because dogs, particularly when attack the young,  aim for the face in order to inflict maximum lethality. According to data more than 36% of all animal bite emergency room visit are due to injuries sustained to the cevicofacial region; while a whopping 78% of dog bite injuries to children are the victims facial region. Victims of dog bite who have suffered severe cases of facial injury are entitled to compensation for all their losses.
Example of Facial Injuries Cause by Severe Dog Bites
Some of the most common facial injuries due to dog bites are provided below.
Amputation and Mayhem – the severing of facial body parts including the nose, cheeks, lips, and ears.
Broken nose and facial bone fractures.
Deep lacerations and puncture wounds to the face resulting in disfigurement and permanent scarring.
Facial nerve damage, bell's palsy and facial paralysis.
Loss of eyesight due to ocular damage.
Brain damage and traumatic brain injury.
Broken jawbone and dental injuries.
Financial Recovery Available for Victims of Nerve Injury Caused By Dog Bites
Perhaps the most common questions asked by our clients regarding their case is the amount of recovery available is they pursue a personal injury cause of action against the at fault owner of the dog. There are several avenues of compensation available for injured victims base on the specific type of damaged and the severity of those damages.
Recovery for all medical and health related costs incurred.
Recovery for future medical and rehabilitation expenses including therapy for the development of PTSD following the dog bite incident.
All non-economic damages – including pain and suffering, mental anguish and punitive damages.
All economic damages including loss of wages, lost income, and future reduction of income capacity due to long term or permanent disability.
Attorney Consultation for Victims: If you have suffered injuries from a dog bite and have any legal questions feel free to contact our law offices. All legal consultations and case reviews are provided by our attorneys free of charge.
Further Information: