"Essure" consists of two (2) metal coils that are placed in the fallopian tubes. Essure hit the market in 2002 after it was approved by the FDA. The Essure birth control device was originally designed by Conceptus, but later purchased by the well-known Bayer corporation when they merged with Conceptus in 2013. More than 500,000 women use Essure and new claims are opened every day. When Bayer introduced Essure into the marketplace in 2013, they advertised their product to be 100% effective. Women now claim that Essure ruined their lives and caused them to suffer permanent injury.
If you have been injured due to using Essure, contact our top-rated Normandie Law Firm to speak to an experienced attorney who has ample experience handling Essure injury claims.
The Effects of Essure Birth Control
Development of scar tissue within fallopian tube
Autoimmune disorders
Abdominal Pain
Device displacement
Severe pelvic pain
Allergic reaction to nickel
Heavy periods
Device breakage
Weight fluctuations
Fatigue
Bloating
Perforated organs
Hysterectomy To Remove Essure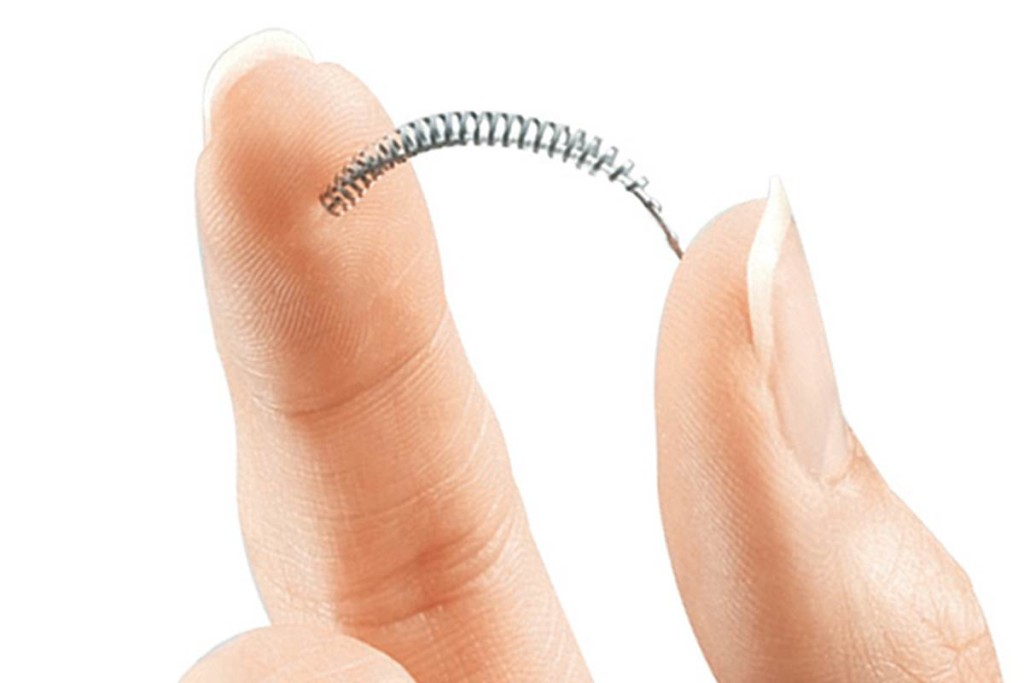 Women that use Essure for birth control may need a hysterectomy to remove the medical device. This procedure comes with new short and long-term risks. Short term injuries include injuries to the bladder, bowels, and ureters during surgery. Infection is also common in about 25% of women; additionally, 85% of women experience severe pain and discomfort following the hysterectomy procedure. Many women also experience early menopause symptoms such as depression, anxiety, loss of sex drive, hot flashes, and cold sweats. Women must deal with these potentially debilitating symptoms for the rest of their lives.
Long-term complications may impair a woman's quality of life. Without the uterus in place, other organs in the pelvic cavity may sag into the vagina. In addition to these terrible symptoms, bladder function may also be affected.
Since 2002, the FDA received more than 5,000 reports of women who have been negatively affected by Essure. This issue has been going on since the beginning of 2002, but has just recently received more attention due to the increased numbers of affected women. There is a Facebook group consisting of over 27,000 members and growing.
If you have been impacted by Essure and would like to pursue legal action, call one of our skilled attorneys with experience in Essure injury cases.
Taking Legal Action – Class Action and Single Party Claims
Women who have been adversely impacted by Essure birth control are furious, and with good reason! When Bayer first introduced Essure into the marketplace in early 2002, they advertised the device to be 100% effective. When a large company advertises their product to be 100% effective, that specific product must actually be 100% effective. It may sound obvious, but when companies advertise a product to do one thing, and in actuality, it does just the opposite, the product can be labeled defective because the product is not functioning in the way the manufacturer intended it to.
Some legal avenues that you may take include, but are not limited to:
Negligence
Designing a faulty product
Failure to warn
Breach of warranty
Fraud
Misrepresentation
At this time there is no open recall on Essure birth control. However, on September 24, 2015, the FDA had a meeting with obstetrics and gynecology device panel of the medical devices advisory committee. At this meeting, Scientific and clinical opinions, as well as patients experiences with the Essure device were presented. In addition, the FDA received more than 3,000 comments regarding the meeting. Currently, the FDA is reviewing all pertinent information obtained from the meeting and is expected to release a statement at the close of February 2016.
Women that have been injured by this product are no longer staying quiet. In 2015 the FDA launched an investigation in response to the Essure recall petition. The petition alleged that Conceptus committed fraud during the Essure clinical trials, violated numerous FDA laws in manufacturing and marketing the product, and violated the FDA's premarket approval of the implant. Since Essure was brought to the market via FDA premarket approval process, Bayer has been shielded from Products Liability Lawsuits involving the implant. However, court documents indicate a pending lawsuit in the United States District Court that seeks to remove their current protection. If the court rules that the FDA's conditional approval of the device is no longer valid, many other women that have been injured by this device may be able to file Essure side effects lawsuit to obtain compensation for their injuries, directly caused by the implant.
To pursue compensation for injuries sustained by this implant, contact one of our experienced lawyers at one of the top law firms in Los Angeles: Normandie Law Firm.
COMPENSATION YOU are ENTITLED TO
If you or a loved one has used Essure permanent birth control and suffered from injuries as a direct result of the device, then you may be entitled to significant compensation. Damages include but are not limited to:
Pain and Suffering:
First, you are entitled to compensation for the harm you have suffered both in the past, present, and future. Pain and suffering can be difficult to calculate, but is generally based on the nature of the harm and the potential for any future pain and suffering the device may cause you.
Medical Expenses: 
If you have been injured as a result of Essure permanent birth control then you are entitled to have all of your medical expenses covered. This may include doctors visits, emergency room trips, gas mileage going to and from the doctor, and any other expenses you may have incurred as a result of your injury.
Lost Wages:
We understand that going to doctor's appointments, specialists, and going in for check-ups can take up a majority of your time and may lead you to miss days, weeks, or even months of work as a result of your injury. If you have missed time from work because of the misleading product Essure, then our office will recover compensation for all the precious time you missed from work.
In addition to the above-mentioned damages, you are also entitled to compensation for physical pain, fright, nervousness, grief, anxiety, worry, mortification, shock, humiliation, indignity, embarrassment, apprehension, terror or ordeal.
Compensatory Damages:
Compensatory damages may be awarded in The State of California for bodily harm without proof of pecuniary loss. The fact that there is no market price calculus available to measure the amount of appropriate compensation does not render such a tortious injury noncompensable. 'For harm to body, feelings, or reputation, compensatory damages reasonably proportioned to the intensity and duration of the harm can be awarded without proof of amount other than evidence of the nature of the harm. There is no market price for a scar or for loss of hearing since the damages are not measured by the amount for which one would be willing to suffer the harm. The discretion of the judge or jury determines the amount of recovery, the only standard being such an amount as a reasonable person would estimate for fair compensation.'" (Duarte v. Zachariah (1994) 22 Cal.App.4th 1652, 1664-1665 [28 Cal.Rptr.2d 88]
For more information on these damages, call an accomplished lawyer experienced in Essure cases.
Free Attorney Consultation: If you have any further legal questions regarding a potential claim, feel free to contact our law offices. All legal case evaluations and consultations are provided free of charge by an expert attorney who has experience in Essure cases.
We also offer a zero fee guarantee for all clients who use our legal services. You do not pay any out of pocket expenses for our legal assistance; our payment comes only if we win, and it's taken out of the settlement we win for you. If we lose your case, we don't receive any money at all.
Contact Normandie Law Firm to speak with a qualified attorney with expertise in Essure injury lawsuits.