ERCP Malpractice Lawsuit – Endoscopic Infection Attorney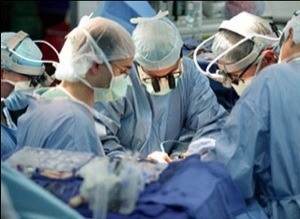 Endoscopic retrograde cholangiopancreatography or ERCP is one of the most common medical procedures in the field of Gastrointestinal Endoscopy. ERCP's are implemented to treat certain medical conditions primarily to clear and treat blockage of the bile duct caused by stones, inflammation, and tumors.
ERCP is a highly complex procedure which requires various safety systems which need to be implemented by the hospital and the practicing physician in order to reduce the probability of medical complications.  Safety procedures should include, frequent and proper training, proper cleaning of the instruments, and rigorous inspection of the medical devices used in the procedure.
Unfortunately ECRP procedures often result in serious medical complications including the development of chronic pancreatitis and severe life threatening infections including the contraction of CRE.
Filing a Medical Malpractice Lawsuit – Wining Your Case in the Court of Law: A case for medical malpractice can be established via a negligence based cause of action. There are four elements which need to be shown in order to prove the existence  of medical negligence.
Duty – a medical professional owes a duty of care to a patient to act in a manner consistent with his or her medical specialty.
Breach – a medical professional has breached a duty of care when he takes actions in a manner inconsistent with the designated curse of medical treatment established by the medical profession.
Causation – The injuries suffered have to be a direct and approximate cause of the injuries suffered.
Injuries – there have to be actual identifiable injuries suffered by the patient.
Compensation Available for Victims  – Average Case Settlement Value:
Victims of personal injury are entitled to compensation under the law for any and all damages incurred. A calculation of the average case value for a medical malpractice case is predicated on several factors described below.
The severity and magnitude of the injuries suffered.
All medical and rehabilitation costs.
Future medical expenses.
Economic damages, including lost wages and loss of future income.
Non economic damages – including mental anguish, emotional distress, pain and suffering and punitive damages.
Non-economic damages explained: In many jurisdictions across the county non-economic damages are statutorily capped as a specific monetary amount. For example, in the state of California there is a $250,000.00 Cap placed on non-economic damages which include punitive damages.
No Cost Attorney Consultation Available: If you have any further legal questions regarding the filing of a medical malpractice lawsuit for injuries suffered due to an endoscopic procedure feel free to contact our law offices. All legal consultations are provided by our attorneys free of charge.