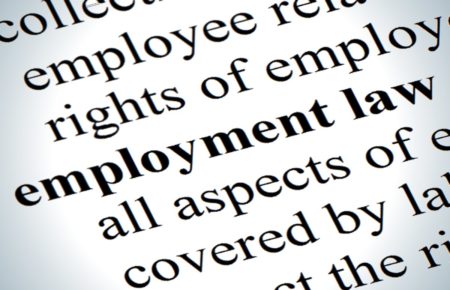 Not receiving adequate pay for overtime can be incredibly frustrating, damaging, and is more importantly illegal. Workers who do not receive accurate pay for the work they have done have every right to sue their boss for not paying their wages, or overtime wages. However, the process of suing an employer can be incredibly difficult, especially for someone who only speaks Spanish. The legal process involved with suing your employer for not receiving your pay can be incredibly complicated even for English speakers with a basic grasp on the legal process; this fact is doubled for those who only speak Spanish. Fortunately, at Normandie Law Firm, our Spanish speaking attorneys can help you sue your employer for unpaid wages. If you or a loved one have not been adequately paid by your employer in Fresno, our Fresno attorneys who speak Spanish can guide you through the process of building your case, filing your claim, and reaching a satisfactory settlement for the damages that you have suffered. If you have any questions after reading this article, please feel free to reach out to our Spanish law firm, in Fresno, California, for a free consultation from one of our experienced legal advisors.
The Rights of Employees
Federal law dictates that employers pay all of their employees the state of federally mandated minimum wage. While there are a few exceptions to this rule, in most cases, this remains the truth. An employer must also pay wages agreed upon to by a contract signed by the employee and originally approved by the employer. Unfortunately, not all employers live up to this expectation, and if an employer fails to pay an employee adequately, that employee has every right to file a claim against that employer to recover unpaid wages, which can be done either through the presentation of an administrative claim or a traditional lawsuit. For native Spanish speakers in Fresno, they may experience a lack of wage pay for a wide variety of reasons. In some cases, employers take advantage of those who can only speak Spanish by docking pay, or by simply refusing to pay wages. When this is the case, these damaged parties should seek legal representation from a Spanish attorney who can sue, and is also experienced in handling cases of this nature. This expectation of employers also fits for lack of overtime pay.
By law, employers are expected their employee's overtime hours, if they work beyond the designated limit. Usually, overtime is equal to 150% of the employee's typical rate of pay. Federal law dictates that any employee that works more than 40 hours a week is entitled to receive overtime pay for their work. Just as with withholding wages, if an employer withholds your overtime pay you have every right to file a claim for monetary compensation for your financial damages. If you are a native Spanish speaker and have been refused regular or overtime pay by your employer it is in your right to receive the expected pay. With the help of legal consultation from a Spanish speaking law firm, you could either file a claim for the damages experienced or file a more formal lawsuit against your employer for refusing your funds. At Normandie Law Firm our Fresno lawyers who speak Spanish have specific expertise in fighting for the rights of wronged workers.
What Can I Recover?
Many Spanish speakers in Fresno ask our attorneys with experience in workers rights what kind of damages they can recover for being refused pay from their employer. Our Spanish speaking overtime dispute lawyers in Fresno will often fill them in on all the damages that they can expect to receive once their case is resolved. One of such damages is the wages that were unpaid, to begin with. As stated prior, employees are entitled to wages for the hours or work performed. A successful wage refusal lawsuit will often result in the plaintiff receiving the wages that were originally refused by the employer. This is also true of cases that involve overtime pay. In cases, where an employer pays an employee regular wages for overtime work, that employee would be rewarded the difference between these two amounts.
Our Fresno lawyers who speak Spanish will also inform these clients that they are entitled to receive interest for the wages they were refused. The amount of this interesting award can vary depending on the state laws that set interest rates for wages; however, certain cases result in a payment of something called 'liquidated damages.' Liquidated damages are predetermined monetary amounts set by federal law, and is often given to wronged employees instead of interest payments. There are also instances where an employer acted with intent or rather acted 'willfully.' This means that the employer meant to refuse payment to the employee. In these instances, the employee could receive double the amount they originally owed to the employee, as well as the liquidated damages. In some states, employers are expected to pay penalty fees on top of the refused wages and interest. State law in California, for instance, dictates that an employer must pay the employee a 'waiting time' penalty, which is often equivalent to 30 days of unpaid wages.
As well as all of these designated damages, the employer will also have to pay the employee's legal fees. Often, legal fees can leave employees with an incredible financial burden, especially when a large amount of payment has been refused. Fortunately, through the payment of attorney fees, the employee can recover some of the damages suffered to file a claim for compensation. Those who experience a refusal of pay from their employer can also take their case to a small claims court. Small claims courts offer a more affordable option to those who have experienced a small amount of lost wages. Some may mention that a lawyer is not necessary in a small claims court case, however, that is not entirely true. Especially for native Spanish speakers, having a Spanish speaking attorney that is experienced in the nuances of labor laws, can make all the difference in your case. If you suffered a significant loss of pay, you might want to take your case to a federal or state court. Usually, a case regarding wage or overtime pay refusal will go to federal or state courts when multiple parties have been refused pay. Through the filing of a class action lawsuit, state and federal courts provide a space where multiple parties can pool their resources to take on their employer.
Regardless of what route you decide to go with your wage or overtime pay refusal claim, it is in your best interest to seek legal consultation from an overtime and wage lawyer that speaks Spanish. The legal process can be complicated, especially in regards to labor laws. Often an employer will try to take advantage of those who only speak Spanish, and as such to take your employer on and better guarantee a positive outcome for your case it is highly recommended that you have the right Spanish speaking attorney to help sue your employer.
How Normandie Law Firm Can Help
Being refused wages or not receiving adequate pay for your work can be an incredibly damaging and traumatic experience. Many native Spanish speakers who experience wage or overtime refusal may be unaware that the actions of their employer are illegal and could result in significant legal action. If you only speak Spanish and suffered from wage or overtime refusal, it may be in your best interest that you seek legal consultation from a Spanish speaking law firm experienced at representing cases of this nature. Fortunately, we speak Spanish at Normandie Law Firm, and our well-versed attorneys do as well. Our experienced Spanish speaking wage and overtime dispute lawyers can guide you through the often complicated process of filing your claims, reaching out to a disability discrimination agency, and fighting for your case in court. Native Spanish speakers who have experienced damages as a result of wage and overtime refusal can contact our law offices to learn more about how to receive compensation for their injuries. While our law firm is based near Fresno, our attorneys also practice in Oakland, San Francisco, San Diego, Sacramento, Orange County, Riverside, Los Angeles, and throughout the state of California.
Free Second Opinions
Other attorneys will sign you up for their firm but will disappear once your name is on the paper as they are busy signing up more cases. In these instances, their business is based more on volume and will attempt to sign up as many cases as possible. In turn, they will spend less time on cases resulting in severely reduced settlements. Our firm will not treat you like a number. We will be in communication with you throughout our lawsuit and will treat you like family. So if you already have an attorney don't worry, we'll give you a second review of your case 100% free of charge.
Zero Fee Guarantee-No Upfront Fees Ever
If you contact our law offices today, we can walk you through the complicated process of filing your claim completely free of charge. As a show this commitment to you and your case we offer our clients the benefits of a zero fee guarantee policy. Under our zero fee policy, all clients don't pay for our services until their case is won. If you feel in need of a second opinion, second opinion case reviews are also free under this policy. Please, feel free to give us a call, and we can guide you down the path of receiving proper compensation for your damages.