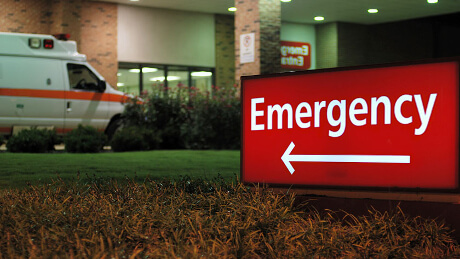 Emergency rooms are known for their hectic atmospheres and the on the spot decisions that the emergency room staff are expected to make. In these situations, mistakes can happen. These mistakes can have incredible, devastating effects on the patients who are subject to them and sometimes can even result in wrongful death. If a medical professional's mistake results in a wrongful death, the victim's loved ones can sue the hospital, doctor, or emergency room via an ER wrongful death lawsuit. If you or a loved one has suffered from medical malpractice resulting in wrongful death, you may be entitled to file a claim for monetary compensation. At the top-rated Normandie Law Firm, our skilled attorneys with experience in wrongful death cases caused by ER negligence attorneys can guide you through the process of building your case and filing your claim. If you have any questions after reading this article, please feel free to contact our top law offices today for a free consultation with a qualified lawyer who has experience handling wrongful death claims.
Medical Mistakes
Medical mistakes can be severely damaging to a patient. Patients who seek the care of a medical professional expect to be treated at least somewhat effectively. All healthcare professionals are held to a standard of care which is put in place to ensure the safety and security of their patients. This standard of care is defined as the level of care that any other reasonable medical professional in the same field would offer a patient in somewhat similar circumstances. However, as stated previous, mistakes happen, and when they do, the patient is subject to a whole host of uncalled for consequences. Some of these medical mistakes are listed below:
Unnecessary Procedure: If a medical professional performs treatment on a patient that wasn't needed, resulting in some injury whether it is physical or monetary.
Wrong Procedure: When a health care provider agrees to perform one procedure but instead performs another, the patient has every right to file a lawsuit.
Failure to Diagnose: It is incredibly important that a doctor properly diagnose their patients. When they fail to do so the patient is subject to severe damages.
Delayed Treatment: It is up to a medical professional to understand when a patient should receive treatment. If the patient required treatment immediately but said treatment is delayed due to negligence, then the victim can file a lawsuit.
These are just some of the mistakes that an emergency room doctor or nurse can make while under their care. While this article focuses primarily on emergency room wrongful death, there some other injuries that can arise as a result of medical malpractice in the ER. To put it simply if a patient suffers any injuries as a result of a doctor's medical malpractice, a lawsuit can be filed against them so that the victim can collect compensation for the damages suffered. However, like with any lawsuit, it is incredibly important to seek legal representation. Proper legal assistance makes the difference between filing a successful claim for compensation and having your case dismissed from court entirely. It is highly advised that you search for an expert attorney who has experience in wrongful death cases to help you with your claim.
Filing A Lawsuit
Filing a medical malpractice wrongful death lawsuit can be incredibly complicated without proper legal assistance. While every person has a right to represent themselves in court, without a legal expert on your side, it is very likely that your case will fail in court. All medical malpractice cases are upheld to the same standards, regardless of which medical professional caused the injury or where the injury occurred. As mentioned prior, this standard is called the standard of care. When this standard of care is broken, the victim who was under their watch has every right to file a lawsuit against the medical professional for the ensuing damages. The process of suing an emergency room doctor or nurse for a breach of standard of care depends on filing a proper claim of negligence. A claim of negligence is the plaintiff's way of proving that the defendant or medical professional acted negligently and that their specific actions led to specific damages. Listed below are the essential components of any claim of negligence:
The existence of a doctor-patient relationship: Patients who think they have experienced medical malpractice in the emergency room must be able to prove that there was a physician-patient relationship. This relationship essential means that there was an agreement wherein the patient agreed to be treated, and the physician agreed to treat said patient.
The physician's negligence: The patient must be able to prove that the doctor or physician's negligence caused the damages endured. The physician's care is not expected to be perfect; however, it must at least be reasonably skillful and careful. Almost all states across the U.S require that the patient present a medical expert in court as to discuss what the appropriate medical standard of care should have been, and how the defendant breached that standard
The physician's negligence caused the injury: The patient must be able to show that it is 'more likely than not' that the physician's specific actions directly caused the injury the patient is suffering from. To do this, a patient must retain a medical expert to testify that the physician's negligence caused the injury
The injury led to specific damages: The patient must be able to prove that they have suffered from specific damages caused by the injury. Some of these specific damages include: physical pain, mental anguish, medical expenses, lost work, or lost earning capacity.
There are also certain timelines that dictate when a plaintiff can bring a wrongful death medical malpractice case forward. These deadlines are called the statute of limitations. The statute of limitations varies from state to state and can change depending on the case itself. To fully understand how the statute of limitations best applies to you and your case it is highly recommended that you seek the consultation of an attorney.
Some other complexities in a wrongful death medical malpractice case include:
Medical Malpractice Review Panels: Some states require that injured patients submit their claim to a medical malpractice review panel. This panel is made up of medical experts who will hear your argument, review the evidence and expert testimony, then decide whether malpractice is evident in your case. This panel does not award damages to patients. However, it is an obstacle that must be overcome to take your medical malpractice case to court.
Special Notice Requirements: In some states, patients are required to give the physician a notice of the malpractice claim in the form of a basic description. This is done before a patient can file anything.
Expert Testimony: In medical malpractice cases, expert opinions are crucial to the success of a case. State rules vary in determining what makes an individual qualified to provide this testimony, but in most cases, it is someone who has experience in the same field of medicine that involved the patient's injuries.
Limits on damage awards: Some states establish a limit on the amount of money that a patient can be awarded for their damages. Seeking legal assistance can help in determining if this award cap applies to you and your case
Regardless of the specific details that surround your ER wrongful death medical malpractice case, it is in your best interest that you seek the representation of an experienced attorney committed to fighting and winning your case.
How Normandie Law Firm Can Help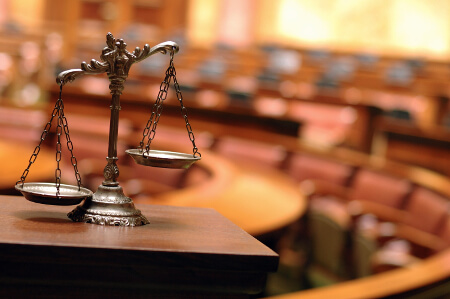 If you or a loved one has suffered from the damages of a wrongful death caused by the medical malpractice of an ER doctor, nurse, or other staff, you may be eligible to file a claim for compensation. At Normandie Law Firm, our accomplished and experienced lawyers can assist you in claiming compensation for the damages that you have endured. If you file your wrongful death malpractice lawsuit claim against an ER with us, you may find some if not all of the following damages compensated to you:
Past & Future medical expenses
Loss of wages
Loss of potential future income
Emotional Damages (Depression, anxiety, PTSD, etc…)
Pain & Suffering
Punitive damages (which are hard to win, and only a lawyer experienced in wrongful death cases will be able to secure them for your settlement)
Contact our law firm today, and we can help you sue not only the emergency room physician but also the hospital for which the ER belongs to. While our attorneys are based out of Los Angeles, we also practice in San Jose, Oakland, San Francisco, Sacramento, Fresno, San Diego, Orange County, Stockton, Bakersfield, and throughout the entire state of California.
FREE CONSULTATION: As a show this commitment to you and your case we offer our clients the benefits of a zero fee guarantee policy. Under our zero fee policy, all clients don't pay for our services until their case is won. If you feel in need of a second opinion, second opinion case reviews are also free under this policy. Call now for a free consultation by an attorney with expertise in wrongful death injury lawsuits, and we can guide you down the path of receiving proper compensation for your damages.