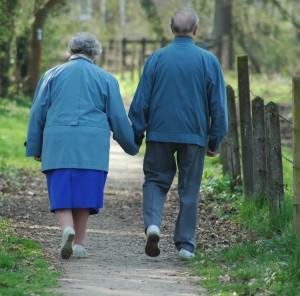 A society is measured by how it treats the sick and elderly. In pursuit of this ideal we work hard to make sure the elderly and disabled are provided a suitable workplace environment devoid of unnecessary harm from intentional acts of abuse and negligent conduct resulting in severe injuries and emotional trauma.
Our elder abuse law firm is dedicated to providing legal assistance to individuals as well as the family members of senior citizens and the disable who have suffered egregious harm in nursing homes, elderly care centers, long term living and rehabilitation facilities.
Attorney Help: If you have any further legal questions fee free to contact our law offices. Our elder abuse and nursing home neglect attorneys offer all initial clients with free and confidential legal consultations. Our offices are available 24 hours per day 7 days a week.
California Nursing Home Neglect of the Elderly Laws
There are various California state and Federal Laws which have been instituted in order to protect the rights of individuals over the age of 65 or persons who are mentally or physically disables and cannot protect their own interests. Below are some important laws used to find liability in the part of nursing home and exact financial compensation by way of a lawsuit.
Definition of Abandonment and Isolation of the Elderly – Cal Penal Code 15610.05: desertion or willful forsaking of an elder or a dependent adult by anyone having care or custody of that person under circumstances in which a reasonable person would  continue to provide care and custody.
Definition of Abuse of an Elderly or Disables Individual – California Penal Code 15610.07: deprivation by a care custodian of goods or services that are necessary  to avoid physical harm or mental suffering. This can include specific acts such as financial abuse, neglect, maltreatment, deprivation of basic necessities and intentional acts placing an individual under mental distress.
Who is Considered an Elderly – California Penal Code 368: The term "elder" is defined as individuals over the age of 64 as well as individual between the ages of 18 and 64 who have physical or mental limitations restricting their ability to carry out normal activities or to protect his or her rights.
How to Detect Acts of Abuse or Neglect in a Nursing Home
One the most important factors protecting the elderly family members is to be able to recognize the signs and symptoms of abuse neglect. Some important signs one should look when visiting a relative or a friend in a nursing home are as follows:
Steps You Should Take if your Loves one has been a Victims of Nursing Home Abuse or Neglect
Elder Abuse Reporting Laws:
Under California law certain individuals who hold significant professional positions in the community owe a duty to report acts of elder abuse to the proper authorities. The California mandatory reporting under the California Welfare and Institutions Code requires these individuals to report acts of abuse against the elderly:
Elder Abuse and Nursing Home Injury Attorney Help
If your loved one has been a victim of abuse neglect or serious injury in a nursing home or elderly residential care center and have any legal questions regarding the matter feel free to contact our law offices toll free. Compensation for victims of elder abuse can include medical and health related costs, rehabilitation expenses, cost of psychological treatment form PTSD, depression, and anxiety caused by abusive behavior and punitive damages.
Cost of Speak with One of Our Attorneys: All confidential legal consultations and case reviews are offered by our nursing home abuse attorneys free of charge.