Drunk driving is a serious crime with long reaching consequences. But what happens if you are involved in an accident with a drunk driver? What are your rights? How can you recover the maximum amount for your case? These are all important questions in reference to a DUI auto accident case. This article will address these issues for your review.  If you have further questions, contact an expert attorney who has experience in DUI accident cases.
Punitive Damages
Punitive damages are those that are applied by the courts. They are meant to punish the at-fault party for the ha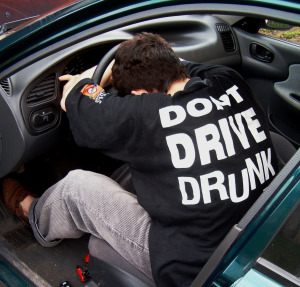 rm they have caused. In cases where you have a drunk driver, punitive damages can be applied if you were injured. It is important to note that punitive damages are generally applied at trial by the judge or jury. Therefore, you will need to wait for trial before these types of awards can be provided. However, insurance companies will often submit or tender policy limits in order to avoid having to go to trial.
Although, in some cases, this not the case. This is particularly true where you have a defendant or at-fault party with a large insurance policy. In such cases, the insurance companies will likely fight you on your injuries and attempt to reduce the size or value of your claim.
Additionally, it is important to mention that punitive damages are paid by the at-fault party. Therefore, in cases where you have a company driver, punitive damages will be asserted against the driver and NOT the company. As a result, collecting on such a judgment can be difficult. However, if you can show that the company knew or should have known of this issue, then liability can likely be imposed. If you are interested in learning more about this you can read the Taylor v. Superior Court case where the courts outline the roadmap to punitive damages and liability.
Punitive damages are very difficult to win, and only a top attorney with expertise in DUI injury lawsuits will be able to bring you the damages.
Commercial Drivers and Liability
What if the car being driven was a company truck? Who is liable in such situations? This is a rather difficult question to answer. As discussed earlier, you are permitted to seek contribution from the driver of the vehicle, along with the company who owned and operated the vehicle. However, this issue can become complicated when you are dealing with a drunk driver.
Generally speaking, the punitive damages cannot be imposed on the employer, but rather only on the employee. However, you can apply fault to the company as well if it can be proven that they had knowledge of or were aware of this issue. If it can be established that they had knowledge of the issue then you will likely be able to pursue a claim for punitive damages or gross negligence against the company as well.
An accomplished lawyer experienced in DUI cases can help.
What if I Was Not Insured?
California has very specific exceptions for those involved in an accident with a drunk driver. In most cases, those who have suffered an injury at the hands of a drunk driver and are NOT insured will be able to get around this issue. Generally, not having insurance will expose you to the harsh penalties of proposition 213. Typically, under proposition 213, you will not be allowed to obtain restitution for your pain and suffering. As a rule, you will only be allowed to be compensated for your medical bills to date. This harsh law was meant to punish those who were not insured, even if they were not at fault for the accident.
However, as an exception, if you were involved in an auto accident with a drunk driver and were not insured, you will be able to recover for your pain and suffering. Additionally, you will be able to seek punitive damages. We have seen cases where both the at fault and innocent parties were at fault and that makes the case a little more difficult. However, as a general rule, if you were not insured and the at fault driver was drunk, proposition 213 will likely not apply to you.
Pain and suffering damages encompass injuries sustained that are not typically physical. What this means is that you will be able to recover for your emotional distress as well as your physical injuries.
There are many details that go into determining who can collect different kinds of damages. One of our skilled attorneys with experience in DUI cases can help you figure out if you will be considered an exception or not.
Contact Our Qualified Attorneys If You've Been Injured in a Car Accident by a Drunk Driver
We will make sure that you receive the compensation and care you and your loved ones deserve following an accident.  Speak directly to an experienced attorney about your case at no cost.  Call us at (800)790-5422.
The top-rated Normandie Law Firm offers a zero fee guarantee to all clients who hire us for legal representation. This means that no out of pocket expenses are paid during the litigation process; all fees come from the settlement after the case finishes. As a result, if we lose your case, we receive no payment at all.
Contact us today to talk to one of our experienced lawyers who has ample experience handling DUI claims.