Dog Bite Laws Los Angeles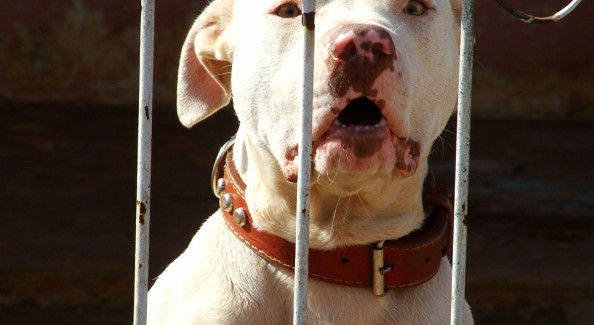 Dog bites result in thousands of severe injuries in Los Angeles each year. Below our attorney have prepared a list of some of the most important laws and statutes regarding dog bite liability and fault in the state of California and Los Angeles County.
Legal Help: If you have any legal questions feel free to contact our law offices. All consultations are provided by our attorneys free of charge.
Dog Attack Laws for Los Angeles County and the State of California
1. Leash Laws: In Los Angeles County an individual owning or having care of a dog must keep the animal exclusively in his or her property at law times. If the anumal is taken off the property is must be kept on a leash at all times. The leash cannot not be longer than six feet in length. Some dog park locations in Los Angeles County are designated for off-leash access.
2. One Bite Rule Law and Strict Liability: Strict liability is placed on individuals who's perts bit a human on public property, or bit a person that was on private properly for lawful purposes.
• "The owner of any dog is liable for the damages suffered by any person who is bitten by the dog while in a public place or lawfully in a private place, including the property of the owner of the dog, regardless of the former viciousness of the dog or the owner's knowledge of such viciousness."
3. Negligence Cause of Action: In some instances Strict Liability will not be applicable resulting in the use of the negligence theory to prove liability on the owner. Negligence requires the showing of several elements (1) The owner owed a duty of care. (2) He breached the duty of care. (3) The breach of the duty of care resulted in the animal attacking another human. (4) The individual sustained significant injuries as a result of the attack.
4. Premises Liability Laws – Attacks Taking Place inside the Dog Owners Home: In the state of California property owners owe a general duty to individual who legally enter their property to either (a) warn them of all known or knowable dangers associated with entry onto the premises or (d) Protect such individual from all known or knowable dangers. Such dangers can include the presence of dangerous K9's.
5. Statute of Limitations for Animal Attack Cases: In the state of California victims of personal injury including animal attacks have Two Years from the date of the incident to file a lawsuit in the court of law. Victims who fail to file in a timely manner will be unable to seek a legal remedy or monetary compensation vial legal means.
6. Statute of Limitations for Minors Bitten: The state of California provide for an exception to the two year statute of limitations for injured victims under the age of 18. Minor will have two years from the date of their 18th birthday to file a personal injury lawsuit against the pets owner.
7. Damages Compensable: Damages compensable in dog bite claims include the following…
• All health and medical costs
• All future medical treatments including rehabilitation and cosmetic surgery to repair scarring form dog bites.
• Pain and suffering as well as mental trauma and emotional distress
• Loss of earnings and loss of future earning capacity due to disability
• Punitive Damages – available when an individual displayed the intent to cause harm to reckless behavior likely to cause harm.
More Questions: If you or a loved one have suffered harm and have any legal qu(800)790-5422.