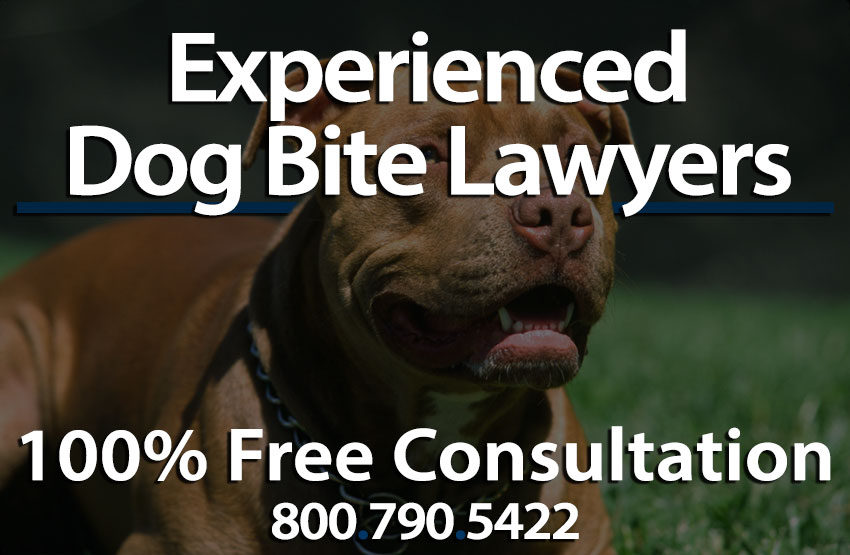 Contra Costa County is a place that has been the site of many dog bite incidents over the last few years. Many different people have reported dogs of all breeds, shapes, and sizes biting them in various situations, including unprovoked attacks and unwarranted instigations. It is imperative that you seek some sort of restitution in the event of a dog bite, as medical costs are expensive and the dog owner should be held responsible for the actions of his pet. Further, there should be measures taken to ensure that the dog is not placed in a position where he could harm anyone else again.
Dog bite laws in Contra Costa County reflect dog bite laws in California as a whole; that is, dog owners have strict liability when it comes to the actions of their pets. Elsewhere, states have a law that says that dogs are essentially allowed a free pass, or the "one bite rule." That is, dogs that have no history of vicious behavior or biting anyone are not viewed in the same manner as dogs under strict liability. California laws dictate that dog owners must be held responsible for their dogs' actions even if the dogs have exhibited no previous vicious behavior. This can lead to the dog being taken out of the owner's care and the owner being hit with heavy fines even if it were the first time the offense occurred. Contra Costa County is the only city that prevents felons from owning dangerous canines.
An expert attorney with experience handling dog bite claims can give you more information. Contact our top-rated attorneys with experience in dog bite cases at Normandie Law Firm today.
Types of Injuries Resulting from Dog Bites
Dog bites can cause severe injuries depending on the size of the dog and its level of aggression. Dogs bite with over double the force of humans, and they have much sharper teeth; they can easily pierce and rip flesh. They have a tendency to latch on and vigorously shake their heads – it is not fun to imagine what can happen to a body part if a large dog chooses to shake while locked onto your skin.
Some examples of injuries that can come about include:
Lacerations and Cuts
Puncture Wounds and Gaping Wounds
Loss of Tissue and Avulsion
Fractures and Broken Bones
Sprains and Strains
Heavy Scarring and Disfigurement
Nerve Damage
Facial Injuries
Severe Infections
Lasting Emotional Trauma
Filing a Lawsuit
In order to file a personal injury lawsuit, you must be able to prove these four points of negligence:
You were owed a duty of care: Dog owners can be said to owe those around them a simple duty of care. That is, they will do everything in their power to protect people from their dogs, regardless of the circumstances. People leave the house each day without worrying about whether or not they will be bitten by dogs.
There was a breach of that duty: If a dog owner committed an action that allowed a dog to bite someone – as in, he told the dog to attack, left the dog unleashed, or allowed the dog to roam around on its own – he can be said to have breached his duty of care and placed those around him at risk.
An accident resulted from that breach: If a dog managed to get loose and bite someone, it can be considered an accident and a breach of care.
Real physical harm resulted from that accident: After an accident occurs, there must have been some kind of physical harm inflicted on your person. If a dog bit you but did not puncture the skin or cause any real damage, you likely will not be able to sue.
As long as those four points are met, you can proceed to gather evidence for your claim. Some important types of evidence include photographs of the injuries, dog, owner, an area in which the attack took place; video evidence of the encounter (if possible); eyewitness statements; police report and police statements; and hospital records and doctor's notes. The more evidence you have, the greater the chance of you winning a settlement for a hefty sum. A skilled attorney with expertise in dog bite injury lawsuits can help you compile your evidence.
Exceptions to Strict Liability
As a victim of a dog bite attack, you should be aware that there are some cases in which you cannot file a lawsuit. Some exceptions are:
Location: You may only file a lawsuit if you were in a public place or in a private setting with permission from the owner. Thus, if you were trespassing on someone's property, you would not be able to file a claim. Trespassing also does not necessarily have to be paired with criminal or unlawful intent. For instance, if your child hit a ball over your neighbor's fence and then went to retrieve it, only to be bitten by the neighbor's territorial dog, you are not able to file a claim against your neighbor, as your child could be said to have been trespassing at the time.
Law Enforcement: If a police dog bites you while performing its duties in protecting the officers and the citizens, you will not be able to file a lawsuit. The dog was specifically trained for that purpose and it cannot be expected to act in another way. If the dog were on duty but acted viciously out of character, you may have a claim.
Other Damages: A lawsuit can only be filed in the event of a dog bite. This is important, as some dogs may not actually bite their victims, just tackle them and scratch them. If you were knocked down by a dog or scratched by one, you will not be able to file a claim. Similarly, if your clothing, personal items, or belongings were damaged in the dog attack, they cannot be used as the basis for a lawsuit.
Caretaker: Some dogs are routinely left in the care of others, whether it's a relative, veterinary assistant, dog walker, dog sitter, or groomer. Dogs understand that their owners are their masters, and when left in the company of strangers, they may behave in a more reckless manner. If a dog bites you while it is under the care of another, you cannot sue the person in whose care the dog was. The owner of the dog is the only one who can be sued.
It is imperative that you make sure you are suing the proper party for your injuries or your claim will likely be thrown out or barred altogether. Consult with an accomplished attorney who has experience in dog bite cases before you enact a lawsuit.
What You Can Earn
You can earn various types of compensation for your injuries, including:
Medical Bills, of both past and future form (hospitalization, surgery, medication, physical therapy)
Lost Wages, of both past and future form.
Pain and Suffering (PTSD, anxiety, emotional trauma, mental disorders)
Punitive Damages, which are meant to punish the defendant and ensure the actions will not happen again. These are hard to win, however, and only an experienced attorney will be able to successfully argue for them.
Normandie: Helping Dog Bite Victims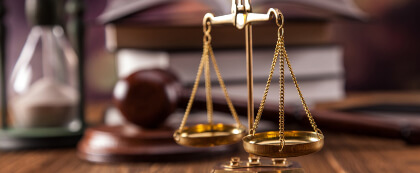 Here at Normandie Law Firm, one of the top firms in California, we help victims of dog bite injuries receive their fair share of compensation from the responsible party. We have presided over numerous dog bite cases and have recovered millions of dollars for our clients. Our team of qualified and experienced lawyers is empathetic and understanding, and our goal is to make sure you are completely healthy and free from financial worry – whether it's worry over hospital fees or lost wages. We want you to be compensated for your emotional pain and suffering, and we will aggressively fight for your restitution until you are satisfied with a settlement.
FREE LEGAL CONSULTATION: Call us today to receive a free legal consultation on your case. We will walk you through the legal process and explain to you how the system works, as well as tell you what we believe you can earn in a settlement. Any questions you have will be answered to the best of our abilities by one of our expert attorneys.
Our firm also operates under a zero fee guarantee. When you select us for legal representation, you do not pay any fees upfront or out of pocket. Our payment comes from the settlement itself, and we only take our fees in the event we win your case. That way, you suffer no financial loss whatsoever for our assistance. If we lose, we earn nothing and eat the loss ourselves.
Contact Normandie Law Firm today to speak with a lawyer experienced in dog bite injury cases in Contra Costa County.