DePuy Jaw Implant Recall – Class Action Lawsuit Information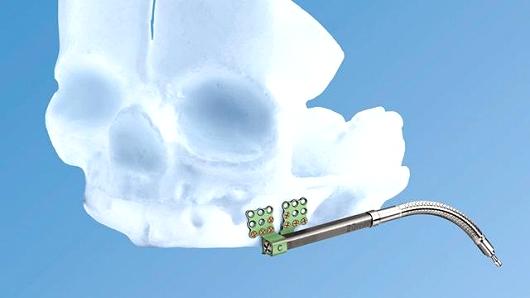 Our law offices are currently investigating possible class action and single party claims against DePuy for the manufacturing and sale of jaw implants resulting in significant harm.
FDA Recall Announced:  The Food and Drug Administration issues a Class I Recall of the DePuy Synthes Craniomaxillofacial Distraction System produces by Johnson & Johnson. According the recall the device can "reverse direction and lose desired distraction distance after surgery." Individuals who at the highest risk of developing such are Infants. The movement of the implant can cause obstruction of the trachea resulting in respiratory arrest and death. The failure of the device may require surgical intervention to replace the failed device.
Filing a Defective Medical Implant Lawsuit – Winning Your Case in the Court of Law
Generally there are three ways a plaintiff can prove the a defective product case in the court of laws.
Defect in the original design of the product: If there was a comparable design in existence at the time of manufacturing which provided a similar level of efficacy with a significantly lower level of risk to the patient.
Defect in the manufacturing process of the medical implant: Manufacturing defect takes place when the manufactured device is markedly different and correspondingly poses a significantly increased risk of harm to the user than the originally designed product.
Labeling defect: Failure to properly warn consumers of dangers associated with the use of the product.
Compensation Available for Victims
Individuals who have suffered harm due to the use of a defective medical device are entitled to compensation. One of the most common questions attorneys ask our questions regards the amount of compensation available upon a successful resolution of their case. The value of a personal injury lawsuit is difficult to assess since every case is different with a unique set of factors which can often play a significant role in determining case value. Some of the most common factors in determining the value of an injury case include the following
Severity and extent of injuries suffered
Requirement for current and future medical care and rehabilitation expenses
Level of pain and suffering and emotional trauma
Loss of income and loss of future earning capacity due to long term injuries and or permanent disabilities
Availability of assets and insurance to attach a settlement or judgment on
Availability of punitive damage – such damages may be awarded when the liable party acted with the intent to cause or acted in reckless disregard for the life and health of consumers.
Attorney Consultation Available: If you have any further questions regarding your right to pursue legal against for injuries suffered due to a defective medical implant feel free to contact our law offices. All legal consultations are provided by our attorneys free of charge.