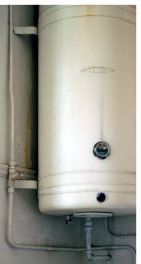 Water heaters perform important functions in millions of homes across the country. However, in some instances, due to the negligent or wrongful acts of property owners and/or defect in original design or manufacturing of the appliance, water heaters can explode, resulting in significant burn injuries to any individual nearby.
Our top-rated law firm is proud to provide legal representation for individuals who have suffered harm in accidents across the state of California. Our qualified attorneys with experience in water heater injury cases have litigated premises liability claims, as well as lawsuits against manufacturers and distributors of defective appliances that resulted in significant harm to others.
Unsafe Water Heaters – Property Owner Liability – Premises Liability Laws
In many instances, water heater explosions are the result of the failure of the property owner to properly maintain a reasonably safe premises devoid of all known and knowable dangers. Another common cause of water heater malfunctions is their improper installations. Moreso, property owners of apartment complexes owe a general duty to their tenants to warn of any dangers, which may include placing the phrase "DO NOT USE" on water heaters that are malfunctioning.
To learn more about premises liability and what constitutes it, call one of our experienced lawyers today.
Water Heater Accidents Resulting From a Defect in the Appliance
Manufacturers of appliances can be held liable for any injuries resulted from a defect. There are three ways to prove a defective product case in the court of law.
1. Defect on the original design of the product.
3. Defect on the manufacturing process and installation of the appliance.
3. Inadequate warning – failure to properly war of known and knowable dangers associated with the use of the appliance.
Severe Injuries Resulting in the Death of a Loved One – Wrongful Death Lawsuits: Sadly, in some instances, victims of accident succumb to their injuries. In the state of California, certain relatives of the deceased hold the right to seek legal compensation for the death of a loved one from all at-fault or liable parties. For more on Wrongful Death lawsuits, contact an experienced attorney.
Recovery Available: Victims of severe injuries are entitled to recovery for all damages sustained. A lawyer experienced in water heater injury cases will be able to give you more information on what each type of compensation consists of. Forms of damages which are recoverable in personal injury lawsuit include the following:
Free Legal Consultation Available for Victims of Severe Water Heater Injuries: Our skilled attorneys with experience handling water heater injury claims provide confidential legal compensation to all clients free of charge. If you have any further legal questions or to schedule a case review, feel free to contact our law offices toll-free at (800) 790-5422.
All of our clients are offered a zero fee guarantee on their cases. They are not required to pay any out of pocket expenses for our legal representation; our payment only comes if we win your case, and it's taken from the settlement itself. If we lose, you do not owe us anything.
Contact Los Angeles's top law group Normandie Law Firm today to learn more from an accomplished attorney with expertise in water heater injury lawsuits.