Dick's Sporting Good Resistance Tubes Injury Hazard Recall Lawsuit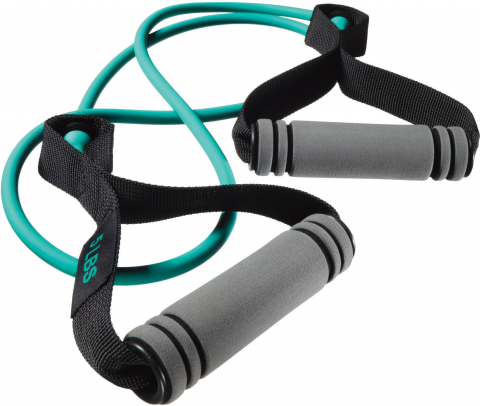 Product Name: Fitness Gear Resistance Tubes
Hazard: The resistance tubes can break while in use and strike the user, which poses an injury hazard
Remedy: Refund
Recall Date: September 27, 2017
Recall Number: 17-234
Description: There has been a recall of the Fitness Gear Resistance tubes used in upper and lower body workout equipment. The latex tubes were sold in blue, gray, green, orange, purple, and red with grey handles. The tubes range in resistance from 5 pounds to 30 pounds and were sold individually and in kits of three, four or five resistance tubes. The resistance level is marked on the black strap between the handle and the tube. The recalled model numbers are: STA00560, STA00561, STA00542, STA00564, STA00566, STA00567, and STA00568.
Remedy: Consumers should stop using the recalled product immediately, and return them to the nearest DICK's Sporting Goods store. Consumers with a receipt on their person will receive a full refund and consumers without a receipt will receive store credit for their purchase.
Incidents/Injuries: There have been a total of 12 reports of tubes break, which has resulted in two reports of consumers who were struck by a broken tube and a consumer who fell when a tube broke.
Sold Exclusively At: DICK's Sporting Goods stores nationwide and online at DicksSportingGoods.com from September 2015 through August 2017 between $15 and $80.
Manufacturer(s): DICK'S Sporting Goods, of Coraopolis Pa.
Manufactured In: China
Units: About 207,500
How Normandie Law Firm Can Help
If you have purchased this product we recommend that you send a report to receive a full refund of your purchase. We also recommend that you act immediately as this product can cause serious bodily injury. If you or a loved one has already suffered damages as the result of this product then you may be eligible to file a product liability lawsuit and collect proper monetary compensation. If you file a claim with us you could find some, if not all, of these following expenses compensable:
All of you medical and hospitalization costs
All of your future medical care and treatment
A loss of income and loss of future earnings due to long-term recovery or permanent disability due to the accident
Compensable economic damages include loss of property or damaged property.
Compensable non-economic damages include emotional distress, trauma, PTSD resulting from the accident, pain and suffering and anxiety.
Victims of this recall or recalls similar to this one can contact our law offices to learn more about how to receive compensation for their injuries. Our team of product liability attorneys is committed to ensuring that our clients receive proper representation for their claims.
FREE CONSULTATION AVAILABLE TO YOU: As a display of our commitment, every one of our clients will receive the benefits of our zero fee guarantee policy. Under this zero fee policy, all you don't pay for our services until we follow through with our promise and win your case.  If you feel in need of a second opinion, second opinion case reviews are also free under this policy. So, give us a call, and let us fight your case, so you don't have to.
FURTHER INFORMATION: