Defective Bed Handle Lawsuit Information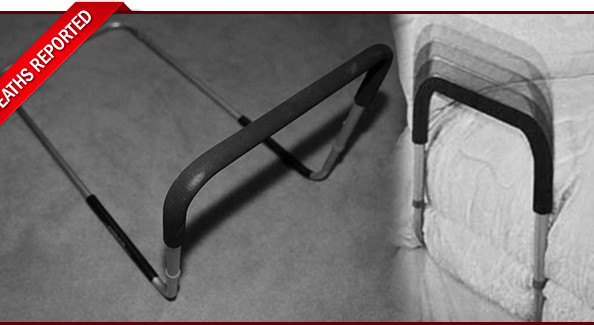 Every year hundreds of individuals suffer severe injuries from defective or improperly installed or maintained bed rails. Numerous FDA warnings have shed light onto the risk associated with the use of bed rails for the elderly in nursing homes, hospitals,  and elderly care facilities. A Hospital Bed Safety Working group has been established in order decrease the probability of such accidents. Victims of injuries caused by defective bed rails are entitled to compensation for all damages.
Injuries are More Common than You May Have Imagined: According to the FDA there have been more than one thousands recorded incidences of injuries caused by rails in the United States. Some of the most common injuries due to defective bed rails include the following…
Head injuries – including concussion or major traumatic brain damage.
Broken bones and fractures to the extremities.
Spinal cord injuries – disc bulges, paraplegia or quadriplegia.
Facial injuries – lacerations, broken nose or ocular injuries.
Wrongful Death – resulting from entrapment and suffocation.
Recovery Available for Victims: Victims of defective products are entitled to recovery for all injuries and damages suffered. A list and brief description of the typed of damages recoverable in personal injury lawsuits is provided for below.
Medical costs – victims are entitled to recovery for all medical and rehabilitation expenses stemming from the accident caused by the defective consumer product.
Future medical care – victims are also entitled to compensation for any future medical or rehabilitation care.
Economic damage – this may include loss of earnings and future loss of earning potential due to long term disability or injury.
Emotional distress, mental anguish, pain and suffering.
Punitive damages: Punitive damages are assessed when the at fault party acted with reckless disregard for the life and health of consumers. For example if the manufacturer or distributor knew of the dangers associated with the use of their products but failed to inform the consumers of those dangers.
Free Attorney Consultation: If you or a loved one have suffered injuries due to a defective bed handle feel free to contact our law firm. All legal consultations are provided by our attorneys free of charge.