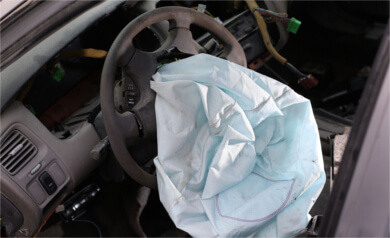 If you or a loved one has suffered injury as the result of a faulty or defective airbag, you may be eligible for significant compensation. The safety equipment within automobiles is expected to perform as promised and when this promise of performance fails to be upheld, the air bag manufacturer company may hold liable for compensation for the damages. At Normandie Law Firm, our top-rated team of qualified attorneys with experience in defective airbag cases can guide you through the process of filing a claim and fighting your case. Our defective airbag attorneys are committed to ensuring you get the compensation that you deserve. We can sue all the responsible parties for all damages that you have suffered for a faulty airbag. If you have any questions after reading this article, please feel free to contact our top law offices for a free consultation with an experienced attorney.
Automobile Safety & Airbags
Every year, nearly 1.3 million people die in roadside accidents. On average, this is roughly three deaths per day. On top of that, an additional 20-50 million people are injured or seriously disabled as the result of automobile accidents. Without functioning airbags and other automobile safety procedures, these numbers would more than likely be far higher.
Airbags are a complex safety restraint system that is intended to provide extra care beyond seat belts within cars, vans, pickup trucks, and sport utility vehicles.  In most cases, deployment of the airbags occurs safely and efficiently. Since 1990, airbags have reportedly saved 24,236 lives in the US alone.
Starting in 1998 all new cars sold in the United States were required to have airbags on both the passenger and driver sides of an automobile. Statistics show that airbags reduce the risk of dying in a direct collision by about 30%. Airbags commonly deploy from the center of a car steering wheel. However, some cars today have a wide variety of other airbag systems in place ranging from seat mounted airbag systems to door-mounted side airbag systems.
Airbag systems typically operate based off a series of events that are triggered by the sudden impact with another object or vehicle. Any failure in this chain of events and the deployment of the airbag will fail to perform as intended. Listed below are the individual pieces of this chain of events:
Sensors: Sensors are first used to detect evidence of a sudden deceleration or crash. These sensors are located in the front of the vehicle, in the passenger compartment, in the door, doorsill or pillar and are designed in such a way that they can measure deceleration or collision from several different angles. A failure in the sensor can throw off the whole chain of events and can cause a failure to deploy
Electronic Control Unit: Often referred to as the ECU, this next phase, is triggered by the sensor to initiate inflation of the airbag module. The ECU is considered the 'command center' of the system and is typically located in the middle of the vehicle as to prevent damage.
Chemical Reaction & Inflation: The next stage in the process is the inflation of the bag through a reaction with an igniter and a propellant. This reaction produces a gas which is pushed through a filter and into the folded deflated airbag. This process takes mere milliseconds to perform.
Deflation: After the bag has finished inflating and braced the passenger, the airbag deflates instantly through vents in the fabric. This phase takes less than one second, as to prevent occupants' from being restricted after a crash.
The goal of an airbag is to slow a passenger's forward momentum as evenly as possible within a fraction of a second. For that reason, the force behind an airbag can be intense, and in some instances is known to cause other damages. Some forms of injury that an airbag can inflict are as follows:
Abrasion to the face, or chest
Blunt trauma to cervical spine
Burns on the chest
Fracture or break in facial bones
Loss of consciousness
Bruising or swelling of the brain
Rupture inside the heart muscle
Eye injuries
Hearing loss or any other similar ear trauma
Wrist trauma and sprained fingers
Irritation in the throat, asthma attack or coughing
Internal Bleeding
Laceration to the veins, arteries, heart, lungs or brain stem
These are just some of the injuries an individual risks suffering after the deployment of an airbag. However, airbags still prevent more damage than they can possibly cause when deployed correctly. For this reason, it is so important that an airbag deploys explicitly how it is intended to. In the event that an error occurs during the airbag's deployment stage, the manufacturer of that airbag may be held liable for the incurring damages. In these cases, wherein an airbag fails to deploy correctly, it is highly recommended that you retain the counsel of an expert attorney who has experience in product liability cases to sue the car company or manufacturer for a defective airbag. While it is within every individual's right to represent themselves in court, a skilled attorney can mean the difference between earning a significant amount of monetary compensation and failing to receive any compensation at all. At Normandie Law Firm, our expert lawyers with experience handling defective airbag claims can assist you in filing a lawsuit.
Faulty Airbags
When an airbag deploys defectively or fails to deploy, the driver and other passengers of a vehicle are subject to the full extent of the car accident damages. Some common defective airbag injuries include:
Severe head trauma
Traumatic brain injury (TBI)
Paralysis
Blindness
Spinal Cord Injury
Paraplegia
Quadriplegia
Broken Bones
Amputation
Death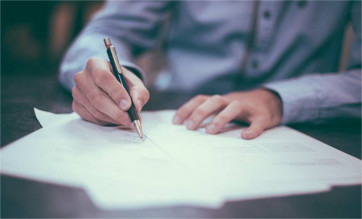 If an airbag defects, the manufacturers of the airbag are subject to compensate the victim for the damages. Three major airbag manufacturers could be responsible for a faulty airbag system. Firstly, there is the global supplier, Delphi, who produce not only airbags but other technologies for cars and commercial vehicles. TRW is another worldwide airbag manufacturer; they are considered one of the top five airbag suppliers in the world. Lastly, Autoliv is the largest supplier of airbags in Europe, and currently, posses 25% of the US market. If these companies or any company similar finds evidence of faulty airbag deployment, it is their responsibility to initiate a defective airbag recall. This recall would allow for manufacturers to find faults in their supply and prevent further injury.
If you or a loved one are injured by a faulty airbag or a failure of airbag deployment you may be eligible for compensation through an airbag defect lawsuit. Airbag manufacturers, like most companies, are subject to product liability laws. These laws ensure that defective products do not end up in the hands of consumers. If they do, that manufacturer can be held liable for the damages. These laws also make it far easier for an individual to pursue legal action against a company. Below is a list of possible defects that can occur in the chain that separates a product from the design floor to the consumer.
Design Defect: Design defects occur before the product is even produced and inherently make the product harmful. In this case, the company that designed the product can be held liable for damages. Sometimes design defects cause a large product recall.
Assembly Defect: A defect at this stage of production occurs when the product is being manufactured. Assembly defects can both be wide spread or, localized to only a handful of products; it all depends on the level of defect.
Retailer Defects: A defect at this level occurs when a defect somehow occurs under the possession of the retailer. In regards to this article, this defect can occur on a car dealership lot. In this case, the owner of the dealership could be found liable for damages.
Determining where the defect occurred, is crucial in determining the nature of your case. For instance, if the airbag defect occurred on the design floor, then the company that designed the airbag could be held liable and depending on the scale of the defect, could be subject to a class action lawsuit. Retaining an accomplished attorney who has experience in defective airbag cases is also crucial in a successful case, as without proper legal assistance you may find your case thrown out entirely.
Your case also may be thrown out if you allow the manufacturer to take the car back and outfit it with a new airbag. It is crucial that you do not send back your vehicle. You should make sure to:
(1) DO NOT return the item to the manufacturer ot receive a refund; that will destroy all evidence you have to pursue the case.
(2) DO NOT tamper with the product or try to fix it.
(3) Seek immediate medical attention with a doctor so that there is no gap in medical treatment.
(4) Hold on to any receipts or documentation of purchase.
How Normandie Law Firm Can Help
If you or a loved one has been injured as the result of a defective airbag or an airbag's failure to deploy, you may be eligible for significant monetary compensation. At Normandie Law Firm, our experienced lawyers can walk you through the steps of filing your claim.
Zero Fee Guarantee
Our law firm never charges any upfront fees. We work exclusively on contingency. Under our zero fee guarantee policy, all of our clients only pay for our services once their case is won. An attorney with expertise in defective airbag injury lawsuits can give you more information.
Free Consultation
Every one of our clients is also offered a free consultation as well as free second case reviews. Reach out to our law offices today, and we can get you one step closer to resolving your case. A lawyer experienced in defective airbag cases will be available to take your call.