Coravin Recall of Wine Access Systems – Injury Lawsuit Information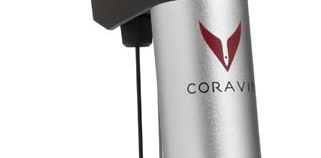 According to the United States Consumer Product Safety Commission Covina, the manufactures of the wine opener Wine Access Systems, have issued a recall of close to 65,000 of their products. According to the CPSC website the agency has received multiple reports of injures due to wine bottles breaking and bursting. The product uses a hollow needle to penetrate a wine bottle cork and allow wine to be dispensed without removing the cork. Injuries can include cuts, deep laceration and chipped teeth and other facial injuries.
Steps to Take if You Have Been Harmed Due to a Defective Product
There are several important steps you may want to follow in order to protect your legal right to compensation when you have suffered harm due to the use of a defective product.
Seek medical assistance as soon as possible. A documentation of your injuries can be strong evidence to support any future litigation process.
Do not attempt to fix or repair the defective product. The device needs to be inspected "As Is" from the time the accident took place.
Do not send the product back to manufacturers or return the item to the store. The product is needed to pursue a claim against liable parties.
Contact a personal injury attorney so that you can learn more about your legal rights.
Recovery Available for the Injuries that You Have Suffered
Victims of personal injury are available to receive compensation for all injuries suffered. Specific types of harm compensable in defective product cases are as follows..
All medical treatment and rehabilitation care expenses.
Future medical and rehabilitation needs.
Other economic damages sustained – including loss of income and loss of future earnings.
Non-economic damage compensation – including emotional distress, pain and suffering, and mental trauma.
Availability for Punitive Damage Recovery: An often asked questions is, when are punitive damages compensable in personal injury cases. Punitive damages are awarded with the intended purpose of altering the defendant future actions by punishing past egregious behavior.
Attorney Consultation: If you have any further legal questions regarding the filing of a claim against manufacturers of Coravin Wine Access openers feel free to contact our law offices. All legal consultations are provided free of charge.