Colonoscopy Malpractice Lawsuit – Perforation Infection Attorney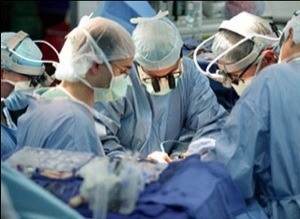 Every year millions of colonoscopies are performed in the United States for the timely diagnosis of colorectal cancer. Thousands of lives are saved each year due to these endoscopic procedures. However in some instances these procedures are performed improperly resulting in serious injuries to patients.  In fact according to recent data complications from these procedures is ten times higher than most other forms of cancer screenings.
Common Injuries associated with such procedures include, perforation, internal bleeding, heart attack, tear or ruptures, infections including sepsis, irritable bowel syndrome, intestinal flora disruption, and death. In many studies repeated colonoscopies can  increase the rate of strokes, heart attack and pulmonary embolism.
Our law firm is proud to represent individuals who have suffered harm due to the negligent or wrongful acts of practicing physicians and other medical professionals.
Wining Your Case in the Court of Law – Medical Malpractice Laws Explained
The vast majority of medical malpractice claims are predicated on a negligence based cause of action. There are four elements which need to be proven in order to establish a basis for negligence in such cases; Was there a duty of care, was the duty of care breached by the defendant, did the breach of the duty of care cause the harm suffered by the victim, did the victim suffer from discernible injuries.
Victims Right to Compensation Under the Law
Patients rights in medical negligence claims include recovery for all damages sustained. Some categories of damages compensable in such cases include the following.
All medical and health related costs.
All future medical and rehabilitation expenses.
Economic Damages – including loss of earning and future loss or reduction of income.
Non-economic damages – including pain and suffering, and punitive damages.
Note: In the certain states including California compensation for non-economic damages may be capped at a specific monetary amount. In California the cap is placed at $250,000.00.
Cost of Legal Representation: In many instance victims of personal injury may feel hesitant to contact an attorney to learn more about their rights because of the perceived high costs associated with legal representation. Our law firm works on most cases on a contingency fee basis; this means that you don't have to pay for any legal fees or expenses incurred out of pocket until the cases us resolved in a successful manner.
Attorney Consultation Available: If you have any further legal questions feel free to contact our law offices. All legal consultation are free of charge. Our attorneys are able to take on cases across the state including San Diego, San Francisco bay Area, and the San Joaquin Valley.