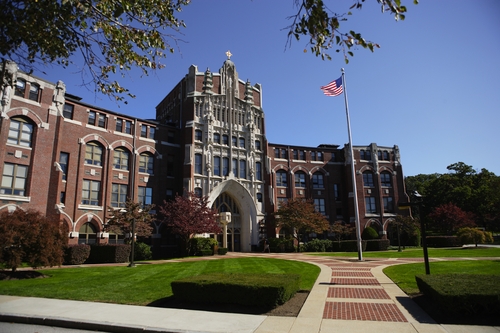 Sexual assault and sexual harassment are problems at institutes of higher learning. College campuses are generally extremely populated and students outnumber teachers and police by a large proportion. It is a sad truth that many instances of sexual assault go unreported or unnoticed for a variety of reasons. Students in college should do everything they can to report instances of harassment or rape to necessary authority figures, but there are times when those figures turn a deaf ear and do not investigate further. We implore anyone who has been sexually victimized to reach out to our top-rated Los Angeles law firm, Normandie Law Firm, and our experienced lawyers will help you seek legal action. An expert attorney who has experience in student sexual abuse cases against a university can help you file a lawsuit against a university, teacher, or fellow student. Our clients come to us with questions about the legal process and what they can do if they have been sexually assaulted while on campus. University students ask us questions like:
Can you sue a university for sexual assault?
What can I do if I was sexually assaulted on campus?
I was raped at college. Who can I sue?
Can I sue a community college for sexual harassment?
Sexual Assault on Campus
College campuses are generally more crowded than middle schools and high schools. As a result, it is harder to police all the activity, and there is a more freeing feeling present on campus. This is paired with a large number of parties and young individuals who are at the height of their hormonal craze. This can result in unwarranted advances and poor decision making, especially if alcohol is involved.
Because of lowered inhibitions, it is not uncommon to have instances of sexual assault and rape occur between students. These actions are reprehensible and should be punished accordingly, but universities sometimes deny responsibility or liability for the event; it may have occurred off campus or in private, and thus, they say, there was no way for the school to do anything about the act.
However, many rape cases do get reported – whether to campus nurses, trustworthy teachers, deans of administration, or other similar authority figures. Often, these people elect to stay quiet; a scandal such as a rape on campus can cause unwarranted attention and bring about all sorts of negative consequences, such as lowered attendance rate, loss of sponsorships and funding, and more. In instances where an authority figure at a college does not do anything about a reported rape, both the individual and the university can be held liable for the injury.
Colleges may also be held responsible if they do not take care to increase the safety of students. Ultimately, crimes and such will happen regardless of the precautions, but schools should do everything they can to lower the chances of them happening. This includes having well-let dormitories and facilities, as well as entreating the city to keep streetlights lit and increase the police presence. Failure to do so can be viewed as a form of negligence, and you may be able to sue the university or sue the college for rape if something happens.
An additional occurrence of rape or sexual assault can happen with professors and students. Professors are in positions of power; they hold the power to alter GPAs with their grades and can write letters of recommendation to jobs and potential employers. Students are usually stressed out and working hard to meet all the requirements for all of their classes and complete all of their work on time. Some professors have preyed on these students who have fallen behind, eliciting sexual favors in return for grades. Despite students being legal adults, this practice is still immoral and can be likened to coercion and blackmail. This form of teacher sexual abuse stretches further than just teacher molestation – college students are more cognitively aware than middle schoolers and can accurately assess situations. If they feel they have been sexually harassed in some way by a professor, they should entreat the help of the school and the police.
Sexual abuse can take many forms and reach varying degrees, including rape, groping, inappropriate remarks, sending inappropriate text messages, spreading of illicit personal material, unwarranted touching, coercing a student to have sex in exchange for something else, and more.
No student should be subjected to sexual abuse. Contact our top Los Angeles law firm to speak to one of our accomplished attorneys with experience in college sexual abuse cases. We can help you sue the college or sue the professor for sexual assault and negligence.
Why File a Civil Claim?
Many sexual assault and rape cases are reported, but just as many go unreported, and this happens for the same reason: very rarely are the perpetrators adequately punished, if punished at all. Police officers are sometimes inefficient or lazy and do not process rape kits or bring suspects in for questioning. Even if a case were to go to trial, there is no guarantee that the guilt of the party can be proven beyond a reasonable doubt unless there is ample evidence – and since many sexual assaults happen in private, it becomes a case of he-said-she-said. Further, many victims of student sex abuse who have been traumatized do not want to relive the event, and opt to try to move on.
This should not be the standard practice. Criminal cases hold heavier consequences than civil claims; defendants must be shown to be guilty beyond any doubt, or they will not be punished. Their punishment does include jail time, but because of how serious it is, it should be clearly visible that the defendant did, in fact, commit the crime. Civil cases do not carry the option of jail time; accordingly, they do not require the same level of doubt to be erased. It is easier to win a civil case for sexual assault or rape than it is to win a criminal case.
Civil claims only allow you to collect monetary compensation for damages you have sustained in injuries. A qualified attorney with expertise in campus injury lawsuits can help earn you a settlement. These damages include:
Medical Costs: If an injury forced you to require medical treatment, the costs can be reimbursed; also, if there is a need for future medical treatments, those expenses can also be covered. Some medical expenses include surgery, hospitalization, medication, ambulance transportation, and physical therapy.
Lost Wages: If you were forced to take off work because of an injury, whether to recover or otherwise, you can be reimbursed for those lost hours and wages. As with medical expenses, you can also recover future costs.
Pain and Suffering: These non-economic damages are considered to be emotional trauma and cannot be quantified by a dollar amount. They are determined by a jury or a negotiation, and the expenses are awarded accordingly. You can receive compensation for PTSD, fear, anxiety, mental scarring, emotional damage, and psychological troubles resulting from a sexual assault.
Punitive Damages: Punitive damages exist to punish the defendant for his actions. They are awarded in cases of gross negligence or an intention to commit harm. A rapist or sex offender can be hit with these damages, which are essentially large sums of money in additional restitution. However, a jury may not believe these damages are necessary, as the defendant is already being made to pay other expenses. Only a skilled lawyer who has experience handling school sexual molestation claims for university students can successfully argue for punitive damages.
Do not merely question, "Can you sue a community college?" Yes, you can sue a university for an incident that occurred on campus, especially if the incident occurred due to the negligence of the university.
Who We Serve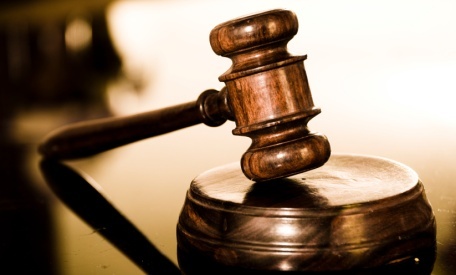 Normandie Law Firm in Los Angeles serves all victims of student molestation, whether the student was abused, harassed, or assaulted at a community college, high school, or university. We are proud to represent those who have been victimized, and will do everything in our power to bring the maximum settlement to our clients. Call now to talk with an experienced attorney.
We cover all parts of California and will take on college sexual harassment claims from all the major schools in the state. We represent students from UC Berkeley, UC Davis, UC Irvine, UC Los Angeles, UC Merced, UC Riverside, UC San Diego, UC Santa Barbara, UC Santa Cruz, CSU Bakersfield, CSU Chico, CSU Fresno, CSU Fullerton, CSU Long Beach, CSU Los Angeles, CSU Northridge, CSU Sacramento, CSU San Bernardino, FIDM, Loyola Marymount University, Pepperdine University, Occidental College, East Los Angeles College, Santa Monica College, Santa Ana College, American River College, Mt. San Antonio College, and Pasadena City College.
FREE LEGAL CONSULTATION: If you are a student and have questions about sexual assault claims against a university or a professor, contact our firm to speak to a lawyer in a free legal consultation. We will answer all questions you have and give the necessary information needed to start filing a claim. Our attorneys are empathetic and professional, and we will be glad to tell you what we think you can earn if you choose to pursue legal action.
All of our clients are given a zero fee guarantee on their cases. This means you pay no out of pocket expenses for our legal representation – you are guaranteed to suffer no financial loss by hiring us. Our fees come from the settlement we earn for you; therefore, we only get paid if we win your case. If we lose, we receive no payment whatsoever.
To speak to a lawyer experienced in student sexual abuse cases in college, call Normandie Law Firm today.