Climbing Belay Device Defect Recall – Lawsuit Information
Update:   According to the United States Consumer Product Safety Commission the Climbing Belay Device manufactures by Trango Vergo GTHCI has been recalled due to a defect resulting in the handles of the device loosening and causing the device's assisted braking capacity to malfunction. This can cause the climber to fall resulting in serious life threatening injuries.
Individuals who have suffered an injury due to this defective device should seek legal assistance and consultation from a defective product attorney before communicating with the manufacturer of the device.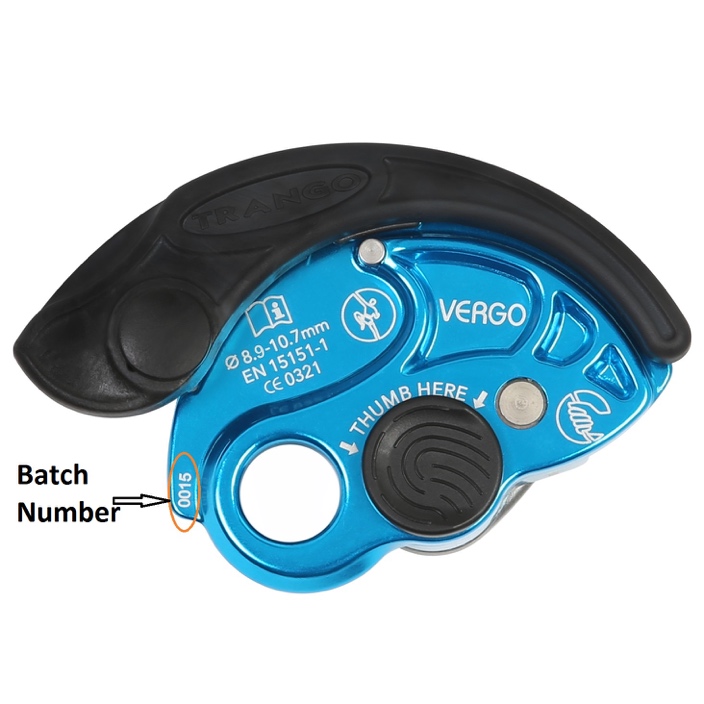 Defective Product Lawsuit – Wining Your Case in the Court of Law:   Typically there are three ways to prove a defective product claim in the court of law.
Defect in the original design of the product.
Defect in the manufacturing process of the product.
Defect in labeling and packaging – failure to warn the consumer of known risk due to the use of the product.
Common Injuries from Falls Caused by Defective Climbing Belays:  Some of the most common injuries include the following.
Head trauma – traumatic brain injury, concussion, and skull fractures.
Broken and fractures bones – including hand and wrist fractures, broken arms and legs, and rib fractures.
Internal organ damage – collapsed lungs, heart failure, liver damage, damage to the pancreas.
Facial injuries – broken nose, lacerations and permanent scarring, tinnitus (chroming ringing in the ear), dental damage, and TMJ injuries.
Death of the victim – prompting the right of certain family members to file a wrongful death lawsuit.
Statute of Limitations Time Period to File Defective Product Lawsuit:  Jurisdictions across the United States have different statutes which stipulate the amount of time a victim or a defective product has to file a civil lawsuit for financial recovery in the court of law. For example, the state of California upholds a two year statute of limitations for a defective product claim.  Michigan and New York have a 3 year filing deadline for a product liability claim while North Dakota has a 6 years statute of limitations. To learn more about the statute of limitations for you jurisdictions feel free to contact our law offices.
Steps to Take If You Have Suffered Injuries Due to A Defective Product:
DO NOT return the device to the manufacturer: The product is then evidence needed to prove a defective product claim.
DO NOT accept any offer from the manufacturer.
Keep all purchase receipts.
Contact a product liability lawyer.
Free No Cost Attorney Consultation Available:  If you have suffered injuries due to the recently recalled belay climbing device manufactures by CTHI feel free to contact our law offices.  All legal consultations and case reviews are provide by our attorneys free of charge.