Cedars Sinai CRE Outbreak Lawsuit – Duodenoscope Class Action Claim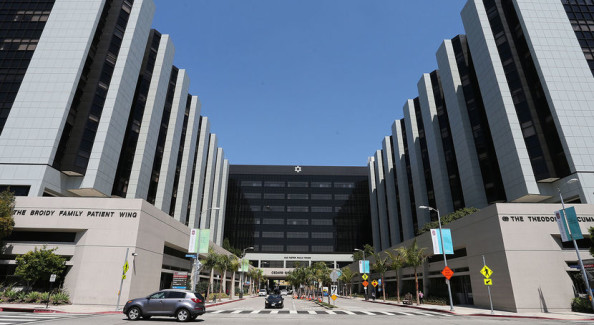 Update: Cedars-Sinai, one of the largest and most prestigious hospital in California, is undergoing strict scrutiny after reports surfaces concerning the contraction of the deadly CRE bacterial outbreak amongst several of its patients. According to the latest information one to the four patients has died from complications associated with the infection.
The product defect and medical malpractice attorneys at the Normandie Law firm law firm are currently investigating possible class action and or single party claims against medical device manufacturers and medical facilities who can be held liable for the contraction of serious bacterial and viral infections due to the use of defective endoscopic tools; specifically the Duodenoscope flexible fiber-optic instrument produced by Olympus Corporation.
Medical Malpractice Lawsuit for Infections Caused by Surgical Procedures and Tests: Generally establishing a medical malpractice claim is predicated on a negligence based cause of action. There are four essential elements which need to be proven here.
The medical facility and or physician owed a duty to the patient.
There was a breach in the general duty of care. In medical malpractice cases breach of a duty is ascertained by the common practices of the medical community at large or the specialty in the field of medicine.
Causation: Was the negligent acts a contributing factor in the incident that took place.
Injuries: Did the victim suffer documented injuries from the accident.
Compensation Available for Victims: Individuals who have suffered severe infections in medical facilities have the right to seek compensation for all damages suffered including..
All medical and health related cost.
All future medical and rehabilitation case including nursing and home care.
Economic damages including loss of wages and future loss of income.
Non-economic recovery – pain and suffering, mental anguish and punitive damages.
Wrongful Death Lawsuits – Recovery for the Loss of Loved Ones: We understand the tragic death of a loved one can be difficult to deal with. Fortunately all jurisdictions in the United States certain family members of loved ones who have died have the right to seek recovery from all liable parties. Husbands and wives who's spouses have perished are able to receive compensation for loss of companionship. While children of individuals who perished are able to recover for the loss of benefits of the deceased parent. Parents of individual who have died may also be able to receive recovery for damages including emotional trauma.
Attorney Consultation Available: If you have any further questions regarding perusing legal action for severe infections caused by defective endoscopic machines or the failure of medical facilities to properly disinfect surgical tools feel free to contact our law offices. All legal consultations regarding your claim are free of charge.