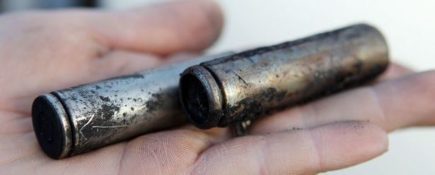 Vape pens and E-cigarettes have become increasingly popular over the past few years. These products offer users an easier, and safer way to intake nicotine as well as some other chemicals. While the long-term health effects are still widely unknown, these nicotine products pose another, more immediate risk. Vape pen and e-cigarette explosions have been known to occur, and have caused a wide variety of burn and face injuries. These explosions are caused by defects in the product, and as such those who have been injured by a vape exploding have every right to file an injury lawsuit against the product's manufacturer. However, many who file these vape pen and e-cigarette defect lawsuits are left in the dark with regards to how much they can receive for their vape explosion lawsuit settlements. Fortunately, our attorneys at Normandie Law Firm can help you reach a possible settlement amount for your case and are committed to fighting for you and your case in court. If you have any questions after reading this article, please feel free to reach out to our law offices for a free consultation from one of our well-versed legal advisors.
Average Case Settlement for an Electronic Cigarette Fire Lawsuit
When clients with defective vape pen and e-cigarette cases come into our law firm, they are often curious as to how much they can receive for their vape and e-cig explosion lawsuit settlements. In our experience, when clients ask questions regarding vape pen burn injury lawsuit settlement amounts, they already have an attorney yet are not satisfied with their service thus far. Other law firms, may treat these clients differently, however, at Normandie Law Firm, we are ready and willing to offer all of our clients the resources they need regardless if they already have an attorney or not. To give you an idea of what kind of questions we are asked, we've compiled a list of some of our most frequently asked questions regarding settlement payouts:
How much is an e-cigarette explosion case worth?
How much money can you get from an exploding e-cig class action lawsuit?
What is the value of my electronic vape burn injury claim?
When our clients ask these questions, we tell them that how much they can receive for their settlement depends on the multitude of factors that make up your case. For instance, you are more likely to receive more if your vape explosion case resulted in severe burn injuries that required reconstructive surgery and many months of physical therapy. However, the case may settle for less if your case only resulted in minor scalding burn injuries which required little to no medical attention. To put it simply, the best way to calculate how much you can receive for your vape or e-cig explosion lawsuit settlement depends on the damages that you have endured. For this reason, determining an overall average would do our potential clients a disservice. While we could calculate a possible average based on other previous cases, there is no guarantee that your case will apply to this average. When you sit down with one of our attorneys, they will ask you a variety of questions regarding your damages. That attorney will then, more than likely, calculated these damages and give you a potential settlement amount. The damages that an attorney will calculate are separated into three categories: monetary damages, nonmonetary damages, and punitive damages.
Monetary damages often make up the largest amount of your case value, as the components that make up monetary damages typically have a universal monetary value. Listed below are the various components involved in calculating the monetary damages that are involved in your case:
Medical Expenses: These are the costs that a victim must endure for the hospitalization of the initial injury and any further treatment needed in the future because of this injury. These expenses often make up a significant portion of a settlement value.
Loss of Wages: These compensatory damages meant to reimburse the victim for any wages lost from the injuries. This amount can be determined through a thorough examination of the victim's salary history and often includes sick and vacation time.
Loss of Potential Future Wages: Sometimes injuries can be so severe that the victim may lose the ability to perform at the same level they had before their injuries. To determine this amount, a complicated formula is used that involves the examination of the victim's projected earnings and the impact that the damages may have had on the victim's ability to find and perform future work.
Nonmonetary damages are far more challenging to calculate as their values aren't universally defined. The nonmonetary damages suffered in your case can vary dramatically based on how the court interprets them; however, our attorneys will, to the best of their ability, estimate the value of nonmonetary damages in your case. The components that make up nonmonetary damages are bulleted below for your reference:
Pain and suffering: This damage is compensated to a victim based on the pain and suffering they endured from their injuries. This amount is often calculated by the use of a pain multiplier that has the victim identify their level of pain on a scale of one to ten.
Emotional Distress: This form of compensation is offered to victims that have experienced any emotional trauma suffered due to the injuries. The compensable amount of emotional distress often varies from state to state.
Loss of Consortium: Loss of consortium is often added to the value of your case when the injuries are so severe that the victim's loved ones are deprived of a normal loving relationship and companionship
The final category of damages that our attorneys will assist you in calculating is the punitive damages involved in your case. Punitive damages are incredibly challenging to argue for as they require that you can prove the intent of the defendant. Punitive damages are often added to the value of a case in order to punish a defendant, and to deter them from engaging in similar actions in the future. Other attorneys may attempt to settle your case without making a full argument for punitive damages. However, our lawyers at Normandie Law Firm are committed to ensuring our clients receive all the resources and representation they require to earn the damages they demand; punitive damages included.
Determining the value of class action lawsuits can differ somewhat in that class action lawsuits imply there are some other parties involved in filing the suit. As a result, the settlement which is reached is dispersed amongst the number of plaintiffs involved in the case. In these instances, it is highly recommended that you seek assistance from an attorney well-versed on the value of class action lawsuits to estimate how much you may receive for your part of the settlement.
As mentioned above, the damages you experience play a crucial role in the value and outcome of your case. For this reason, it is highly recommended that you understand the potential risk e-cigarettes and vape pens cause, and the damages they can inflict on a user.
Vape Pens & E-Cigarettes: The Damages They Cause
Vape pens and electronic cigarettes have become something of a staple for most nicotine users. Using a battery-powered burner these products turn a cocktail of chemicals into vapor that the user can then inhale. Vape pens and E-cigs differ in a few key areas. For one, vape pens allow users to put other chemicals into their device to adjust flavor and reaction. E-cigs are designed to look incredibly similar to their combustion-based relatives. When these nicotine products are manufactured with defects, they can cause devastating explosions that can leave victims with a wide range of injuries from minor lacerations to shattered teeth. Although, one of the most damaging injuries a victim can endure is a burn injury. Burn injuries are usually categorized based on severity, and we've listed them below to give you an idea of how devastating these vape pen and e-cigarette explosions can be:
First-Degree Burns: Typically the mildest, first-degree burns can be often treated with a bit of cold water and burn cream. They often only involve damage to the first layer of skin and are characterized by a slight reddening of the skin. In some, more severe cases, however, it is wise to seek medical treatment for the burn to heal properly.
Second-Degree Burns: Second-Degree burns involve damage to the upper layer of skin, as well as the layer of skin beneath. These type of burns cause the skin to blister and become red and sore. Blisters can pop open, giving the burn a wet and glossy appearance. It is essential to keep the area clean and appropriately bandaged to prevent infection. Most second-degree burns heal within two to three weeks, and in more severe cases may require medical attention.
Third-Degree Burns: Often referred to as a full thickness burn, this form of burn destroys the outer and inner layer of skin. Third-degree burns are characterized by a charring and browning of the skin. If you experience a third degree burn medical attention should be sought immediately.
Fourth-Degree Burns: Fourth-degree burns damage not just the outer and inner layer of skin but also damage deeper tissues like the muscle, tendons, and even bone. These burns are characterized by a black appearance, and in some cases result in a removal of the affected region of the body. Treatment of this burn varies on the severity and location, but all fourth-degree burns should be followed with intensive and immediate medical care.
Beyond the damages caused by open flames, these explosions can also cause a wide variety of other injuries. Bulleted below are some common injuries vape pen, and e-cig explosion victims endure:
Mouth Injuries
Jaw Injuries
Facial Injuries
Shattered Teeth
Facial Burns
Lacerations
Abrasions
Internal Damages
As mentioned prior, it is in your best interest that you seek legal representation from a skilled and experienced personal injury lawyer to help you file your case. Having the right attorney on your side can truly make the difference between filing a successful claim for compensation and having your case dismissed from court entirely.
How Normandie Law Firm Can Help
If you or a loved one have suffered the damages caused by exploding vape pens and e-cigarettes you may be eligible to file a claim for significant monetary compensation. However, when filing a lawsuit, it is always in your best interest to have the right attorney by your side. At Normandie Law Firm our attorneys have a wealth of experience in representing those injured by defective products. If you file  a claim with our law firm you could find some, if not all of the following damages compensable to you:
All of you medical and hospitalization costs
All of your future medical care and treatment
A loss of income and loss of future earnings due to long-term recovery or permanent disability due to the accident
Compensable economic damages include loss of property or damaged property.
Compensable non-economic damages include emotional distress, trauma, PTSD resulting from the accident, pain and suffering and anxiety.
While our vape pen burn injury law firm is based in Los Angeles, we also represent plaintiffs injured in San Francisco, San Diego, Fresno, Oakland, Sacramento, Orange County, Riverside, and throughout the state of California.
Free Second Opinions
Other attorneys will sign you up for their firm but will disappear once your name is on the paper as they are busy signing up more cases. In these instances, their business is based more on volume and will attempt to sign up as many cases as possible. In turn, they will spend less time on cases resulting in severely reduced settlements. Our firm will not treat you like a number. We will be in communication with you throughout our lawsuit and will treat you like family. So if you already have an attorney don't worry, we'll give you a second review of your case 100% free of charge.
Zero Fee Guarantee-No Upfront Fees Ever
If you contact our law offices today, we can walk you through the complicated process of filing your claim completely free of charge. As a show this commitment to you and your case we offer our clients the benefits of a zero fee guarantee policy. Under our zero fee policy, all clients don't pay for our services until their case is won. If you feel in need of a second opinion, second opinion case reviews are also free under this policy. Please, feel free to give us a call, and we can guide you down the path of receiving proper compensation for your damages.