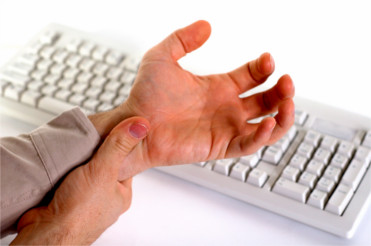 Carpal Tunnel Syndrome is surprisingly common, and those who suffer from it often need reparative surgery to fully recover. During this surgery, individuals can suffer from surgical malpractice, resulting in further damages to their injured wrists and a prolonged and chronic pain as a consequence of the surgery and the problem itself. If you or a loved one has suffered from carpal tunnel surgical malpractice, you may be entitled to file a carpal tunnel surgery error lawsuit and claim compensation. A qualified lawyer experienced in carpal tunnel cases at our top-rated law group, Normandie Law Firm, can help you with the legal process.
The Syndrome and the Surgery
Carpal Tunnel Syndrome is a common issue that occurs when the transverse carpal ligament compresses your median nerve. The median nerve is the main nerve that provides sensation and mobility to the hands and fingers. This major nerve begins in the shoulder, travels down the arm, through the wrist and stops in hand. The typical symptoms of carpal tunnel syndrome include:
Tingling
Numbness
Weakness
Pain in the fingers or hand
These symptoms tend to occur in the thumb, index finger, middle finger, and half of the ring finger. The term 'tunnel' in carpal tunnel comes from the fact that the wrist acts like an anatomical or carpal tunnel. Just like any other tunnel, the carpal tunnel has four walls a floor and a ceiling which in this case is made up of many small bones called the carpal bones. The major median nerve travels through this tunnel to reach the hand and the fingers. Alongside this central nerve are tendons that allow mobility to the fingers. Since this tunnel is crowded with both nerves and tendons, there is very little space to move so any inflammation can put pressure on these nerves and tendons. At a point, the pressure can become too much for a median nerve, and it begins to malfunction. This pressure on the nerve causes the symptoms of tingling, numbness, pain, and weakness.
There are numerous treatments for carpal tunnel syndrome and are usually placed into two categories: surgical and non-surgical procedures. Non-surgical treatment options vary from a simple resting of the tendons to drug therapy. Meanwhile, surgical procedures for carpal tunnel syndrome are usually only considered when all other treatment options have been tried and failed. The term used to define surgery for carpal tunnel is called: 'carpal tunnel release.' This procedure is used as a last resort because it involves the cutting or dividing of the transverse carpal ligament which forms the roof of the carpal tunnel. By cutting this ligament, the tendons and the carpal tunnel is expanded, and like this pressure is removed from the median nerve.
Like any other surgical procedure, carpal tunnel release surgery has its number of risks that range from minor injuries to severe ones that can leave residual chronic pain. Possibly, the most significant surgical injuries that can occur during a carpal tunnel release procedure is the laceration of the median nerve. If this is to occur, the patient can be left with permanent nerve damage and permanent loss of sensation and function of the hand. An expert attorney who has experience in carpal tunnel cases can help you pursue legal action for this error.
Carpal tunnel release surgery is one of the most common work-related injuries and can lead to a multitude of issues after the fact that can make the process of recovery far more challenging. Below are some of the various problems that arise after a patient has sought treatment:
Workers comp and insurance disputes
Surgical failure
Long recovery times
A recurrence of carpal tunnel symptoms
The trauma experienced by a satisfied patient of carpal tunnel release surgery is challenging enough on its own. Suffering from surgical malpractice of a carpal tunnel release procedure should not go uncompensated. If you have received carpal tunnel release surgery and have had any of these errors occur due to malpractice or negligence you may be able to file a botched surgery medical malpractice lawsuit. Our skilled attorneys with experience in carpal tunnel cases at Normandie Law can help you sue the surgeon responsible for an improper surgery.
Your Case
If you find yourself a victim of carpal tunnel surgical malpractice, you may be entitled to file a case; however, determining the value of said case can be a challenging task without the proper resources. The value of any one particular case will depend on the characteristics of the case. For one, who could be deemed responsible? This question is typically asked of all surgical malpractice cases. It will help you determine if you need a lawyer to sue the doctor, or a lawyer to sue the hospital as both instances would require their specific tactics for success. An accomplished attorney with experience handling carpal tunnel claims can help you gauge the estimated value of your case.
Our Team And You
Carpal tunnel release surgery on its own is a very complicated procedure and often can result in extended periods away from work. You or a loved one may require legal assistance for an improper carpal tunnel release surgery that caused injuries to navigate your way to receiving a significant insurance claim.  Rehabilitation from the surgery is challenging on its own. You should not have to compensate for a possible loss of income or worry about paying medical expenses at the same time.  At Normandie Law Firm, we can fit you with an experienced attorney that will do whatever it takes to win your case. We negotiate the fairest terms and keep you up to date along the way so there are no missing details.
Free Consultation
For every possible client, we offer a free consultation and help you determine the most efficient path to resolving your case and making sure you get the compensation you deserve.  Give us a call, and we will discuss the accident, the aftermath, your injuries, all of your possible options, and what you can expect by filing your claim.
Our team is made up of experienced lawyers passionate about being helpful and transparent to our clients. We believe that building a trusting relationship with our clientele is the key to any successful business.
Zero Fee Guarantee
As a further display of our commitment to you and your case, our firm operates under a zero fee guarantee policy. At Normandie Law Firm, we believe that you should not have to pay any fees for our services until we follow through on our promise to help you win your case. In the unlikely event that we do not manage to get you the compensation and benefits you deserve, you do not owe us any money. You only pay once we win your case.
If you feel like you need a second opinion as to the value of your case, please feel free to contact our law offices. Per our zero fee guarantee policy all second opinion case reviews are 100% free of charge, so please, don't hesitate to give us a call. A top attorney with expertise in carpal tunnel injury lawsuits can help you begin the legal process.