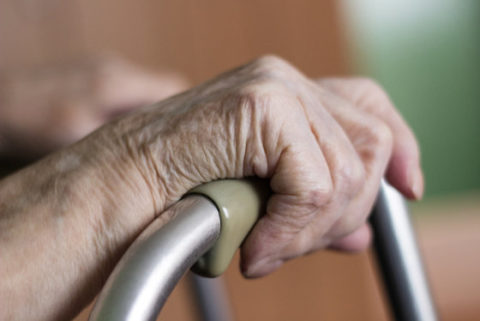 Southern California is full of care facilities. What are care facilities? The most obvious care facilities are hospitals, but others include nursing homes, drug rehabilitation centers, physical therapy rehabilitation centers, and other treatment facilities. Why are these facilities important? These facilities offer specialized treatment the patients. Patients are admitted into these facilities almost as a last resort—when they lose the ability to care for themselves. Stays in these facilities can be momentary until the patient gets better, or long-term if the patient does not show improvement. Regardless, these facilities are supposed to promote the health of all patients.
Southern California is full of care facilities. Major Southern California hospitals include:
Sonoma Developmental Center, Cedars Sinai Medical Center, LAC+USC Medical Center, Kaiser Foundation Hospital in Fontana, Stanford Hospital, Children's Hospital of Los Angeles, and Scripps Mercy Hospital. Some Los Angeles nursing homes include Pasadena Meadows Nursing Center, Virgil Rehabilitation and Skilled Nursing Center, Keiro Nursing Home, and Highland Park Skilled Nursing & Wellness Center. Some drug rehabilitation centers in Southern California include Chapters Capistrano, Cornerstone of Southern California, Hope by the Sea, Anaheim Lighthouse, Sunrise Recovery Ranch, and The Discovery House. These care facilities are trusted to keep patients safe during their entire stay at the facility.
Patients at these facilities are vulnerable. Nursing homes focus on elderly care—facilities care for the elderly once the family can no longer offer enough care or once the patient cannot care for him or herself. Hospitals care primarily for patients who have been injured or have recently undergone surgical procedures. These patients might be physically weak during their stay. Drug rehabilitation centers care for patients who have suffered through drug abuse. These patients might be mentally and physically weak throughout their stay at the center. Because of this vulnerability, facility personnel might overstep their boundaries and sexually harass or assault some patients.
If you require the assistance of an expert attorney who has experience in sexual assault cases, contact one of our experienced lawyers at the top-rated Normandie Law Firm. An experienced attorney will be available to take your call.
Facility Liability for Sexual Harassment and Assault
Facilities can be held liable for any sexual harassment and assault that occurs on the premises. In general, facilities are only liable for sexual harassment or sexual assault when they are aware that harassment or assault can or has happened but do nothing to stop it or prevent it. In some instances, the hospital will not be held liable. Below is an example of an instance when only the attacker was held liable, not the facility.
A female patient was sexually assaulted by a male emergency room technician. The victim filed a lawsuit against the technician (the attacker), the hospital, and the emergency room nurse manager. However, the court dismissed the hospital and the nurse manager from responsibility in the case because there was not sufficient evidence to prove that they knew of the assault. More than a year before the assault, the nurse manager and other nurses noticed that the technician displayed a few inappropriate characteristics when dealing with female patients. The nurse manager carefully monitored him and addressed the technician's about his inappropriateness. Therefore, after about eighteen months without any new incidents, the nurse firmly believed that the male technician could continue to be trusted around vulnerable female patients.
The nurse manager counseled the technician to stop all inappropriate behavior towards patients; in doing so, she removed any potential liability from herself. So in what scenario would she be liable for the attacker's actions? If the other nurses continued to complain about the technician's inappropriateness towards female patients and the nurse chose to not speak to the technician about his actions, then the nurse manager would be liable. If the nurse manager received any patient complains of sexual harassment or assault and continued to allow the male technician to be around vulnerable female victims, the then nurse manager would also be held accountable. However, because she did address the problem and observed the male technician to ensure he was no longer inappropriate to female patients, she was not held accountable for his actions.
If you have questions, contact an accomplished lawyer experienced in sexual assault cases.
Filing Your Claim
If you were a victim of sexual harassment or sexual assault, you must report it immediately. Report it to the facility as soon as possible. Additionally, you must contact police; police will be able to collect any DNA evidence available on the victim's body and match it with the attacker's. In many cases, victims of sexual harassment or sexual assault in care facilities file civil lawsuits. Since neither sexual assault nor sexual harassment is a  legal cause of action, victims must file under other claims—like, assault and battery, false imprisonment, or intentional infliction of emotional distress. Victims of sexual harassment or sexual assault must talk to a skilled attorney with expertise in sexual assault injury lawsuits as soon as possible to start the legal process against their attacker.
Normandie Law Firm
Normandie Law Firm is a top personal injury law firm that is focused on helping victims exercise their legal right to sue. The qualified lawyers at Normandie Law Firm have spent years working on cases similar to yours. We have specialized sexual harassment and sexual assault lawyers ready to evaluate your case. People in hospitals, nursing homes, and other treatment facilities, are amongst the most vulnerable people. Why? Patients in these care facilities depend on the personnel to care for them. If the personnel is not efficient or is negligent, the patients usually cannot do anything because of their state of health. Care facility personnel have the responsibility to care for everyone admitted into the facility, but sometimes that does not happen. Patients can be sexually harassed or assaulted at any time during their vulnerable state. If you or your loved ones were the victim of a sexual crime during a stay in a care facility, you could file a lawsuit against the facilities. These facilities are responsible for ensuring the safety of their patients. They should be held accountable for the harm that you or your loved ones were subjected to. An attorney at Normandie Law Firm will be able to help you begin the legal process against a care facility.
Normandie Law Firm is committed to providing clients with the best legal service available. How do we do that? We provide you with completely free consultations. That means you can meet with one of our professional sexual harassment and sexual assault attorneys at no cost. During a free consultation, you can ask any question. Our attorneys will provide you with all the answers and all the information necessary for you to understand the legal process. If you already have an attorney with another law firm, you can contact Normandie Law Firm for a free second opinion. Why would you need a second opinion? Many attorneys are only focused on the number of cases they can sign. This means that they focus on quantity rather than quality. If you feel like your attorney is not giving you or your case enough attention, you might be dealing with an incompetent attorney. Remember, your lawyer's competence is directly related to the outcome of your case.  If you want to win your case, you need a Normandie Law Firm lawyer with experience handling sexual assault claims.
FREE LEGAL CONSULTATION: Normandie Law Firm understands that sexual harassment and sexual assault can leave victims and their families mentally and emotionally distressed. We do not want to add another burden to your life. Do not worry about not having the finances to start the legal process. At Normandie Law Firm, we offer clients a Zero-Fee guarantee. You will never have to worry about paying any upfront fees. Because our law firm is strictly based on contingency, you will not pay anything until our expert lawyers win your case. Call us today to speak with one of our attorneys with experience in sexual assault cases.