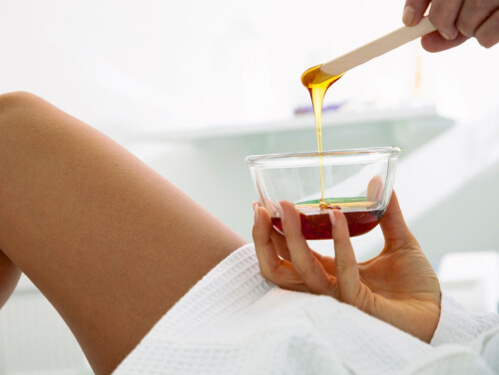 Patrons are to be given a certain duty of care when they enter places of business; there is supposed to a guarantee that the products they are purchasing or the procedures they are receiving are up to health standards and code. Further, they expect those working there to be amply experienced or being trained to build experience. Novices and beginners with sensitive jobs can cause many injuries to customers. A prime example of this concept involves beauty salons. Those who are inexperienced at beauty salons are more likely to cause injuries to customers due to their own lack of knowledge and practice in performing certain techniques. This lack of knowledge can cause injuries, some of which may be permanent, such as scarring and disfigurement. If you have sustained an injury at a wax studio, beauty salon, or other similar location, contact us at the top-rated Normandie Law Firm to speak to an accomplished attorney with expertise in beauty salon injury claims in filing a lawsuit. Our clients have called our experienced lawyers us with many questions regarding the nuances of these claims and always want as much information as possible before moving forward. Some examples of these questions include:
What kind of risks are there at beauty salons?
I suffered a vaginal injury during a bikini wax. Who can I sue?
Can I file a lawsuit against a beauty salon if they burned me?
I received a burn injury while getting a wax. What should I do?
Can I sue a waxing salon if they dropped hot wax on my face and I received a burn injury?
What are my options if I was burned at a nail salon?
What can I do if I was burned while waxing?
Risks at Beauty Salons
Beauty salons are generally held to a high standard by the workers there, as they must adhere to rules and regulations enacted by the state. However, all of the rules and regulations in the world cannot make up for employee negligence or accidents. In beauty salons, there are many sharp objects, allergens, and chemicals that can all cause injuries in one way or another. In a barber shop, for instance, a barber may use a certain numbered razor to cut your hair; however, if he cuts too close to the skin, he can nick you and cause you to bleed. Even though a minor injury like this is not serious, there are other tools located in beauty salons that can cause worse damage.
Many beauty salons have hair straighteners. Hair straighteners use high heat to remove curls from hair and keep it straight, much in the same way an iron removes wrinkles from clothing. If the worker responsible for straightening your hair touches your head for too long with the straightener, you can sustain burns and hair loss, leading to both physical damage and emotional pain. A qualified lawyer experienced in beauty salon injuries can help you sue the salon and receive fair compensation for your suffering.
Salons generally employ the use of heat in one form of another to complete their services. Hot wax treatments are another service provided to people that can cause injuries known as wax burns. When a woman gets a bikini wax, or a Brazilian wax, at a wax salon, she risks receiving a hot wax injury. The wax is applied to the pubic area and vaginal region, allowed to sit for a short amount of time, and then pulled up to remove hair and other small particles on the skin. This form of hair removal can be very taxing on the skin and cause skin damage, vaginal tearing, torn labia scarring permanent scarring, and more. The vagina, labia, and surrounding flesh is a very sensitive area, and applying hot wax to it can cause serious injury if carried out by an inexperienced worker.
Further, the application of chemicals for beauty purposes must be carried out with extreme caution as well. Chemicals are not simple substances like wax; they are complex solutions that can greatly damage the body if applied wrongly or if mixed together. It is not uncommon to have numerous bottles of solutions, cleaners, body products, hair products, and skin creams sitting around a beauty station. Workers are expected to apply a small bit of a chemical to a patch of skin on a customer to make sure the customer is not allergic. Inexperienced workers may skip this step or be ignorant to it altogether, resulting in the patron having a heavy allergic reaction that requires medical attention immediately. Some bikini waxes use chemicals instead of wax. Generally, the most common chemical used for hair removal is Nair, but other developments have been made. If you received a bikini wax chemical burn injury or a wax hair removal skin burn injury, make it a priority to contact our law firm immediately. One of our expert lawyers with experience handling beauty salon injury claims can help you file a vaginal injury lawsuit claim against the salon. You should not be made to suffer in silence if an inexperienced worker accidentally removed your skin due to negligence – you deserve fair compensation.
Filing a Claim against a Beauty Salon
If you wish to file a lawsuit against the beauty salon responsible for causing you an injury, you must be able to prove that an employee or the business acted with negligence and brought you harm. It is important to compile as much hard evidence as you can. You should seek evidence in the forms of:
Photos and Videos: If possible, take photographs and record videos of everything related to your injury, whether it is the type of chemical used, the injury itself, the process that was done to cause the injury, recorded statements from people present, and more. You may even need to take a photograph to prove that you were present at the business, as they may say they have no record of you entering the store.
Eyewitnesses: It may be very difficult to get eyewitnesses in the form of co-workers, but you may have been surrounded by other patrons at that time. If possible, you should collect statements from these witnesses, whether written, recorded, or videotaped, to show to an attorney.
Manager Contact: Do not wait to contact the manager if you have been injured at a beauty salon. You may be able to file a claim directly through him; if not, you can ask for additional insurance information. By waiting to contact someone in charge, you run the risk of the evidence being misplaced or removed and deniability to rise.
Payment: Try to avoid paying with cash at the time of the transaction, as you may need a credit card receipt to verify that you did, in fact, receive the procedure that caused you an injury.
It is important to note that many women do not report these injuries for various reasons. Chief among them – they may feel too embarrassed to report a vaginal injury to the business or an insurance agency. They may not feel it is imperative to file a lawsuit against the beauty salon, but if they do not take action, the salon's workers may continue to act negligently and harm other patrons. Contact a skilled attorney who has experience in bikini wax burn injuries to sue the studio responsible for your injuries.
How We Help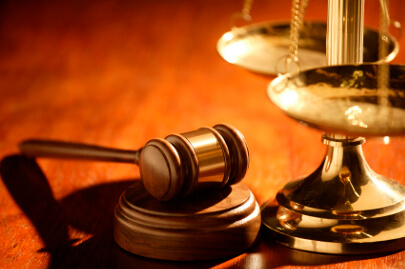 Normandie Law Firm, one of the top law firms in Los Angeles, has a team of qualified attorneys with experience in beauty salon injury cases. We are here to help you get through your injuries in as painless a process as possible; we care about your health and well-being, and we want to make sure you are not stressed or worried about legal processes and insurance negotiations. You are our priority, and we promise to do everything in our power to bring you a fair settlement for your injuries, including coverage of medical expenses, lost wages, pain and suffering, and punitive damages.
FREE CONSULTATION AVAILABLE: Contact us today to receive a free legal consultation with an experienced attorney. You will receive any information you want on the legal process, and we will discuss your claim with you, as well as what we believe we can earn for you in a settlement. Do not hesitate to ask us any questions you have.
Further, we offer you a zero fee guarantee on your lawsuit claim. Our law firm is founded on the principle that we do not take any payment for our legal services unless and until we win your case; this means you pay no out of pocket fees if we win – all of our payment comes from the settlement itself. If we lose, we eat the costs and you owe us nothing. We do this to ensure that you are never in monetary trouble by employing an expert lawyer from our law firm.
Call Normandie Law Firm to speak to a lawyer experienced in beauty salon injury cases.